Thank you to our generous sponsors!
We want to extend a special thank-you to our generous partners who sponsored this year's ASCP Skin Care School Forum!
To learn more about these incredible companies, check out the additional information and education below.
---
GOLD SPONSOR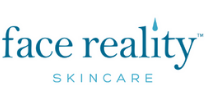 About Face Reality: As the leader in acne treatment, Face Reality Skincare partners with estheticians to help people feel good in their skin. We are committed to helping skincare professionals grow their businesses through offering the most comprehensive online acne training available, ongoing education, business tools, and expertly formulated products. Our certified Acne Experts offer life-changing results via a safe and effective way for clients to achieve clear skin using a holistic approach with adaptive guidance. We are dedicated to giving not just real results but celebrating people and their skin at every part of their journey.
Discount Opportunity!
Registered attendees can access Face Reality Skincare's certification training is only $500! Upon completion of the certification process you will receive $500 in product credit that can be applied in $250 increments over your first two orders of a minimum of $500.
What's in the Beauty Box? 8% L-Mandelic Serum
Beauty Trivia Prize! Ultra-gentle cleanser, Antioxidant Scrub, Sal-C Toner, Hydrabalance, Clearaderma, Moisturizer, 8% L-Mandelic Serum, Daily SPF, Sulfur Spot Treatment, HydaCalm Mask, and Brighten-C Mask

About the presenter:
Jeremy Soine, CEO of Face Reality Skincare, has spent his career building high-growth, disruptive consumer brands. Jeremy built the foundation for his future at the University of Puget Sound where he earned a BS in Economics and later earned an MBA from the Booth School of Business at the University of Chicago. During his career, Jeremy has spent time working across all major functions—sales, brand marketing, finance, and operations. Jeremy's goal as CEO is to foster long-term relationships with our Acne Clinic clientele, esthetic partners, and to encourage esthetic partners to do the same with their own clientele so that we as a community can help as many people experiencing acne as possible.

About the presenter:
Alex Hernandez, a licensed esthetician since 2016, serves as the Clinic Manager and Lead Educator at the Face Reality Acne Clinic in San Leandro, CA. Alex has trained alongside Laura Cooksey, owner and co-founder of Face Reality Skincare, a nationally recognized acne expert with 28 years of experience in educating professionals on safe and effective acne treatment. Alex became a Face Reality Certified Acne Expert in 2018 through diligent practical training and Laura's online course.
In Face Reality's session, you will learn who Face Reality is and why they are different!
---
SILVER SPONSORS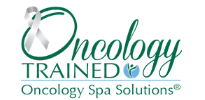 About Oncology Spa Solutions: Oncology Spa Solutions was born out of a personal experience with cancer that led to a business shift to work with oncology patients in a hospital in 2009. Becky Kuehn, the founder, experienced cancer herself in 1978 and then started working with cancer patients at two local hospitals in WA state. After 4 years she decided that others needed to know this information and most importantly that ALL spa professionals should have these skills in their "tool belt" when working with clients. She has been teaching since 2010 and started the official school training program in 2019. She is now in many Esthetics schools across the US and hopes to broaden the reach of oncology-trained hands so that no cancer patient is EVER turned away from a spa or salon.
Discount Opportunity!
Any school that signs on from the conference gets the one-time $500 License fee waived. And 10% off back bar products in the O Skin Love line created specifically for oncology clients or anyone with a compromised skin barrier.
What's in the Beauty Box? Skin Love Hyaluronic Acid Serum - attracts and holds moisture in the skin, able to bind 1000 times its weight in water. Increases hydration, enhances, and strengthens the skin's barrier, and helps to protect from UVB rays.

About the presenter:
Becky Kuehn is the inspirational founder of Oncology Spa Solutions®, the author of, Life-Changing Esthetics®, the founder and current President of SPOT ON (Spa Professionals Oncology Trained). Her mission is to educate spa, salon, and medical professionals in remedying the devastating side effects of cancer treatments. She is the premier, leading educator and liaison for holistic and oncology trained estheticians, working in treatment centers within hospitals, or alongside the oncology team.
As a cancer survivor herself, Becky overflows with warmth and compassion while aiding and inspiring those in the groundbreaking field of Oncology skincare. Becky is a popular speaker and writer in the field of Oncology and can draw from her personal experiences, as well as her Master Esthetician and Cosmetology license. She is also a Hope Coach, which truly makes her an ambassador of hope, compassion, and inspiration.
---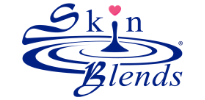 About Skin Blends: For 20 years, our mission has been to provide licensed skin care professionals with the most comprehensive and efficient custom-blending skin care system. Our products are manufactured using the strictest standards and highest quality ingredients available. We continually review, update, and improve the product formulas whenever new ingredients and research dictates. Our products have always been color and fragrance free, although we have natural colors, natural aromas, essential oils, and lipids that can be added to create unique services and custom formulas for clients. In addition to being cruelty free, the products contain no mineral oil, formaldehyde donors, parabens, phthalates, or sulfates.
Discount Opportunity!
Registered attendees can access a special discount of 25% of opening orders from Skin Blends here by using code ASCP25. This code can also be used over the phone when calling 877-754-6253.
What's in the Beauty Box?
Embrace Agape Wax 400g tin: Embrace Cream Hard Wax stays true to its name, as it lovingly embraces each and every hair and removes them as gently as possible. The addition of Titanium Dioxide enables the wax to set up lightning-fast for speed waxing. Ideal for Normal, Dry and Sensitive skin, as well as Vellus Hair. Oil Free Moisturizer X2: Essential Peptide Cream - Oil Free Moisturizer enhanced with Frankincence, Lavender and Ylang Ylang Essential Oils, Feather Peptide Cream - Oil Free Moisturizer enhanced with Feather Aroma and Natural Blue Color.

In Skin Blends session, Kathleen Carney, Founder and CEO will share how fun and easy customer blending is! It will give them a great look at how to get started in their custom blending journey, and it will show just how in-depth they can get when providing solutions to their client's skin care needs.
---
BRONZE SPONSORS
---
---
---
---
---
---
RAFFLE SPONSOR

About Celluma: Award-winning Celluma LED devices are the choice of esthetic practitioners globally. Celluma may be used for acne, antiaging, or pain treatments, and as an add-on following microneedling, surgery, laser treatments, and peels. With unparalleled versatility, Celluma is hands-free, stand-free, low-touch, affordable, and portable.
Raffle Opportunity!
Registered attendees will have a chance to win a Celluma POD ($299 value).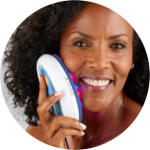 This 3-mode mini Celluma POD emits blue, red and near-infrared wavelengths to treat a variety of skin and pain conditions. Ideal for targeting specific areas while at home or on the road, the Celluma POD boasts the same efficacy and versatility of Celluma's larger panels, and is the only handheld LED therapy on the market FDA-cleared to treat acne, pain and aging in a single device.
Discount Opportunity!
Registered attendees can access a special school pricing when you call Celluma and mention the 2021 ASCP Skin Care School Forum.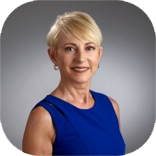 About the presenter:
Denise Ryan has more than 30 years of sales, marketing, and product management experience in dental and medical device manufacturing. Denise's secret weapon is her unique ability to uncover what's truly special about a product or service and then passionately enroll others in that belief. Denise has been with Biophotas since January 2012, serving as Celluma Product Manager, Director of Sales, and currently as the Global Vice President of Brand Management. Denise writes and speaks internationally on the science and benefits of low-level light therapy.
---