Though my cousin Thomas was six years older than me, we were always very close. I grew up with three sisters, so Thomas often felt like an older brother to me. As a teenager, Thomas was diagnosed with leukemia. I was heartbroken. Even though I was just ten years old, I remember praying so hard for him to beat the cancer that was taking over his body. Unfortunately, those prayers went unanswered. Thomas passed away from leukemia at the age of 16.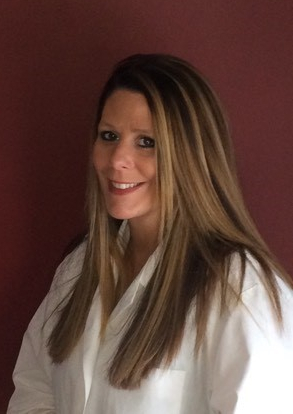 As I grew older and considered my own career options, I felt that if I couldn't cure cancer, I could at least try and make people suffering from it feel better—even if in small ways. In 2010, I received my esthetician license. Almost immediately, I knew I had to call the American Cancer Society. I wanted to volunteer with the Look Good Feel Better program. Through Look Good Feel Better, women who are currently battling cancer are offered free esthetic workshops to learn how to cope with the appearance side effects of common cancer treatments. I have been volunteering now for over nine years with this organization and love every minute of it.
Shortly after graduating from esthetician school and while working at a day spa performing facials, I found myself in a terrifying situation. I was working with a client who was a cancer patient and, as I applied the products that the spa had supplied to me, she began to have a strong burning reaction. My stomach dropped. Clients like her were coming into the spa to relax and, for just an hour, to try to forget about what they are going through. Instead, my client found herself in burning pain due to the products I was using. I decided then to seek more training in working with the unique needs of cancer patients. I wanted to understand how I could better support them and how products might react with all the different medications they could be taking.
I signed up for an oncology class online. I learned so much and, feeling confident in my new skills, opened my own day spa: Nancy Winter's Skincare. My mission was to support cancer patients by creating a relaxing and painless spa experience. Wanting to provide my clients with all the prayers and healing they could get, I became a certified Level 11 Reiki Master. By combining reiki and esthetic services catered to the unique needs of oncology patients, I've been able to offer a holistic approach. Aware that insurance often doesn't cover facials and knowing how expensive medical needs can be, I started offering complimentary facials to cancer patients at my home spa.
In 2016, I sought to continue my journey and became an esthetician instructor with Eastern Suffolk Boces in Suffolk County, New York. In my classes, I've told my students about my volunteer work providing free facials to oncology patients and with the Look Good Feel Better program. Over these past three years of teaching, many students have expressed interest in volunteering with me. Knowing the power these experiences can have both for my clients and for me, I approached my administrator about possible opportunities. Now, Eastern Suffolk Boces is in the process of opening an oncology program, which I will be teaching. The program will be designed for licensed estheticians to expand their knowledge of the unique needs of working with oncology patients. Our curriculum will support students in gaining an in-depth understanding of cancer, how it affects the skin, specialized protocols, sanitation guidelines, the chemistry of products, and the effects of products on cancer patients.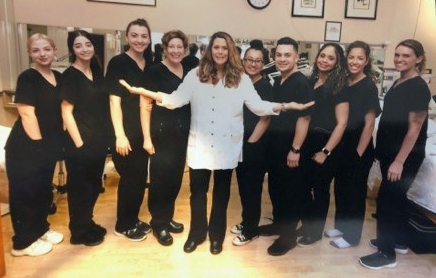 I've also just opened my own mobile spa: Let It Glow. Through this business, I will be hiring former students who have completed their licensing and acquired insurance. We will offer restorative facial treatments for oncology clients. The services offered are designed to be relaxing and holistic spa experiences that help nourish and restore the integrity of the skin. All the products used come from a very high-end skin care line designed specifically for oncology work. The products are completely free of any harsh chemicals, dyes or additives, and are non-petroleum based.
My oncology skin care journey has affected my life in ways I cannot express. I have seen the power we have as professionals to make someone who is deeply suffering feel amazing, if even just for an hour. While I still continue to pray they will find a cure for cancer, I feel very blessed to be able to do what I love and hope I can help inspire the next generation of estheticians to follow this path.
To learn more about volunteering with the Look Good Feel Better program, visit www.lookgoodfeelbetter.org/volunteers.
Story of inspiration provided by:

Nancy Winter, LE and owner of Let it Glow
Esthetician for 9 years
Practicing oncology skin care for 9 years
LEARN MORE ABOUT ASCP'S ONCOLOGY SKIN CARE MONTH
Check out our blog here to learn more about this amazing event.