Wednesday, May 6, 2020

12:00 pm ET / 11:00 am CT / 10:00 am MT / 9:00 am PT
From the comfort of our homes, to the comfort of yours, we are excited to announce the ASCP Virtual Education Experience! Tune in to watch and interact with industry experts as they present their insights into skin care science, marketing must-haves, and business-building tactics. These topics were designed to educate and support estheticians during this difficult time of COVID-19, but that's not to say there won't be a little bit of fun! There will be multiple giveaway opportunities for attendees throughout the day and all the proceeds from our generous suppliers will be donated to charity.
Don't miss out on this opportunity to come together with fellow estheticians for this full day of FREE learning and fun.
Can't make the Virtual Education Experience?
ASCP members will have exclusive access to all of these presentations on demand once the Virtual Education Experience is over. Not an ASCP member?
FULL SESSION OVERVIEW
ASCP Virtual Education Experience
Wednesday, May 6, 2020
12:00 p.m. Eastern Time / 11:00 a.m. Central Time / 10:00 a.m. Mountain Time / 9:00 a.m. Pacific Time

10:00 am (MT)
EXPLORING ENZYMES: THE SOFTER SIDE OF PEELING
Presented by Dave Waggoner (LE)
Director of Education and Public Relations at Skin Script

This session reviews and discusses enzymes and their systemic importance. Topics of discussion will include dermal enzymes, a discussion of impaired enzyme activity, topical applications of enzymes, nutrition, and how enzymes can lead clients into chemical peels.
About Dave: Dave Waggoner is a licensed esthetician with experience as both an educator and practitioner. He has a master's degree in education and currently serves as Director of Education and Public Relations at Skin Script Skin Care. Dave's goal is to help estheticians become critical thinkers and treat the root cause of skin care issues, not just the symptoms. He has developed interactive training webinars that review the layers of the skin from the birth of the keratinocyte to the flaking corneocyte, as well as cosmetic ingredients, enzymes, antioxidants, acne, hormone influences, and melanogenesis. Dave is also a BIG fan of meditation and yoga. He believes that "Where your intention is . . . there lies your reality" and "What you think about, you become." So choose your thoughts wisely!
11:15 am (MT)
RETAILING PRODUCTS AND SERVICES FROM YOUR SOFA
Presented by Elaine Sterling (LE, LEI, CIDESCO, ITEC)
Founder and CEO of Elaine Sterling Institute and Elaine Sterling Skincare
Presented by Josh Agnew
Director of Branding and Education at Elaine Sterling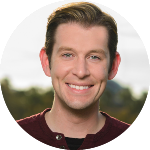 The ability to virtually retail products and services is important now more than ever. This session will cover ecommerce trends and how they can transform and grow your business. Topics of discussion will include how to expand your customer reach, new and exciting ways to stay connected with clients, generating web traffic, how to increase your revenue with sustainability being the ultimate goal, identifying if your site is shopper-friendly, how to have real-time customer support, and more.

About Elaine: A world-renowned and award-winning esthetician, Elaine Sterling has conquered many of life's challenges including winning the fight with cancer, raising two daughters as a single mother, and founding the Elaine Sterling Institute with three credit cards and a dream. Her passion for esthetics and drive to give back to the spa and beauty industry through education have been the cornerstone of her success for the past 12 years. Considered a visionary in the spa and esthetics industry, she has taken her extensive knowledge of how skin works and turned it into a successful educational institute that has produced nearly 3,000 graduates. She is also the creator of her own luxurious skin care line, Elaine Sterling Skincare, that is both effective and affordable.
About Josh: With 16 years of personal and professional experience in the beauty and skin care industry, Josh Agnew brings a keen eye to the Elaine Sterling line. After earning his Bachelor of Science in Product Development and Merchandising, he has since worked a variety of areas within beauty–from his skin care buying days at HSN to the cosmetics floor of Neiman Marcus and Dillard's. Genuinely passionate about skin care and a self-proclaimed "ingredient nerd," he pours that knowledge into the brand voice and scope–from new products and social media to marketing and public relations.


12:30 pm (MT)
STOP AND SMELL THE SKIN CARE! TERPENES AND SKIN HEALTH
Presented by Ella Cressman (LE)
Founder of HHP Collective

Did you know that terpenes make up the largest classifications of chemical compounds derived from living organisms? With more than 55,000 terpenes identified, they determine the smell, taste, and color in plants, fruits, and vegetables, and are also found in fungi, algae, and animals. Would you be surprised to find out you're already using them in your practice or daily skin care routine? Surprise! You probably are (and if not, you should be). From this session, you will take away an understanding of what terpenes are and how they work in formulations to strengthen skin immunity, repair skin structure, and maintain overall skin health.
About Ella: Ella Cressman became a licensed esthetician in 2007 after attending the College of International Esthetics. In 2009, she became a skin care educator and product representative, and she has enjoyed empowering other estheticians and industry professionals to understand skin care from an ingredient standpoint rather than a product-specific view. She has spent many hours researching ingredients, understanding how and where they are sourced, phytochemistry, histological access, and complimentary compounds for intentional skin benefits. In 2014, Ella achieved an Organic Skin Care Formulation certificate and, in 2018, received her Organic Skin Care Formulation diploma from Formula Botanica. In addition to running a skin care practice, Ella has consulted for several skin care lines (including several successful CBD brands) under the umbrella of Ella Cress Skin Care and founded her comprehensive consulting group, the HHP Collective, in 2019.
1:45 pm (MT)
BRAND YOUR BUSINESS, CREATE A COMMUNITY
Presented by Barry Eichner
Co-Founder of Lipgloss + Aftershave
Presented by Jenni Nagle (LE)
Co-Founder of Lipgloss + Aftershave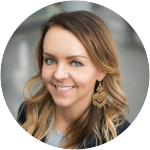 Learn the importance of creating a cohesive brand for your business. In a time where digital marketing is crucial, it is more important than ever for your entire online presence to remain consistent and effectively tell your story. The duo from L+A will guide you through the various platforms on which you need to be present and provide ideas for fun and informative content to build an engaged community.
About Barry: Barry Eichner has been in the beauty industry for 20 years. His career began in wholesale skin care sales and grew into spa management, where he flourished as a spa director, spa operations manager, spa marketing manager, multi-unit area manager, and vice president of a chain of medical spas. He continued his career in beauty as a business development and digital media consultant to day spas, medical spas, and hair salons before taking on international skin care brands, spa distribution companies, and device manufacturers. His passion is to help beauty-based businesses thrive by sharing his vast knowledge of sales, operational efficiencies, and digital marketing strategy. He is a featured writer for American Spa magazine, speaker at the International Esthetic, Cosmetic and Spa Conferences, master of ceremonies for The Skin Games, and is a featured trainer at True U Education. Barry has two yoga certifications and is an avid fitness enthusiast. He lives in Philadelphia with his dog Piper in a converted loft that doubles as the Liplgoss + Aftershave creative studio. He is a self-proclaimed coffee junkie and travel buff and loves creating healthy recipes for his close friends.
About Jenni: Jenni Nagle is a licensed esthetician of 20 years and has always been the go-to girl for skin care advice. Her well-rounded background provides a unique perspective to the industry and takes you from behind the treatment room door to behind the brand. Jenni's experience spans the industry from resorts, salons, medical spas, and hands-on treatments to running business operations. She has worked extensively with international skin care brands to increase brand awareness and is now focused on effective content creation to educate both consumers and professional skin care providers. Jenni gets excited about the research behind each brand she works with and can only truly stand behind a product or treatment if she has seen proven results. When she isn't busy playing with products or maintaining her manicure, she is busy chasing around her energetic 6-year-old son, Jack, or having cocktails with her husband on the beach.


3:00 pm (MT)
PSYCHO-DERMATOLOGY
Presented by Benjamin Knight Fuchs (RPh)
Founder and Formulator of Truth Treatment Systems

Activation of the sympathetic nervous system can cause serious skin conditions, such as hyperpigmentation, inflammation, and thinning skin, along with many other health issues. In this session, you will learn the importance of controlling the mind-body connection, the difference between the sympathetic and parasympathetic nervous systems, and how each of these systems can affect your skin. Packed with tips on how to activate the parasympathetic system and leveraging the relationship between the mind and body, you will gain an understanding of how to put the power back in your hands to control how your body and skin appear to a degree that no drugs or skin care products can match.
About Benjamin: Benjamin Knight Fuchs is a registered pharmacist, nutritionist, cosmetic chemist, and the founder and formulator of Truth Treatment Systems. Benjamin has been compounding custom prescription medications and skin care products and has been consulting with physicians and patients for more than 35 years. Benjamin is nationally recognized for his work as the on-air pharmacist/nutritionist host of The Bright Side radio program and lectures nationwide on the importance of strategic use of cosmetics and nutritional supplementation for healthy skin and wellness.

A HUGE SPECIAL THANKS...
We would like to extend a special thanks to our generous supplier class contributors who have not only donated valuable educational content to the ASCP Virtual Education Experience, but the proceeds received will be donated to Feeding America, a nonprofit hunger relief organization that feeds more than 46 million people across the U.S. During COVID-19, Feeding America has been working hard to deliver emergency food boxes and essential supplies, ensure that children who rely on school meals have access to food outside the classroom, creating drive-thru pantry options and so much more. To learn more about Feeding America or to donate to their COVID-19 Response Fund, please check out their website here.
Check out these Supplier Classes during the ASCP Virtual Education Experience:

10:55 am (MT)
ABC FOR CELLUMA

Award-winning Celluma Light Therapy devices are uniquely designed to optimize treatment outcomes for skin and massage professionals alike. Learn valuable usage tips from Celluma Practitioners, hear answers to frequently asked questions directly from Celluma Clinical Specialists, and review ideal product positioning to maximize results anywhere on the body.

1:30 pm (MT)
PURE HEMP COLLECTIVE

Are you interested in starting your own CBD product, brand, white label or maybe wholesaling CBD products in your salon? Pure Hemp Collective can help make your CBD product line a reality. Please visit their website at www.purehempcollective.com.
Do you have your own CBD product line? Looking for high-quality pure CBD oil for your retail line of products? Contact Paragon Land Development or High Peak Sales at (303) 720-8441 or (720) 299-2100.

2:30 pm (MT)
BUSINESS 101: NAVIGATING COVID-19
Presented by Rebecca Meyers (LE)
Face Reality Acne Expert & Owner of Elements Skincare & Acne Clinic
About Rebecca: Rebecca became an esthetician with the dream of someday opening an acne clinic, but was challenged to find a skin care line that could provide real, lasting results for acne. Her determined search eventually led her to Face Reality Skincare, where she earned her certification as an Acne Expert. Since then, Rebecca has seen exceptional success in treating acne, both in-clinic and virtually. In 2018, she was awarded Acne Specialist of the Year, for her impeccable results in making clear skin possible.