Introducing ASCP Career Toolkits, a new benefit created exclusively for ASCP members!
The skin care industry is fiercely competitive. Skin professionals need every tool they can find to attain and maintain success. Whether you work for yourself or an employer, we stand with skin care professionals. ASCP's goal is to empower our members to thrive in their dream career.
It's so simple.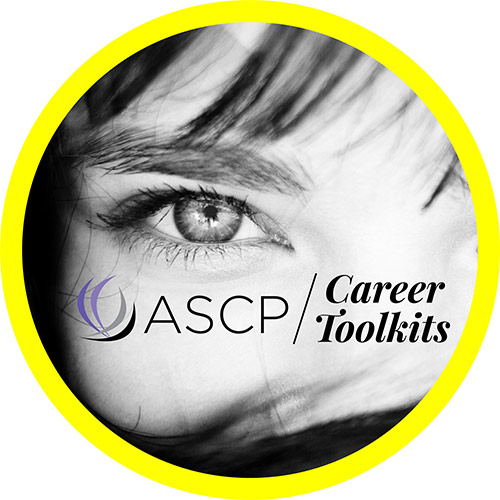 Not sure what you want to do with your license or looking to make a change? Try our exclusive career quiz to help you choose your path. Based on your quiz results, you will be directed to one of two career toolkits: Employee Success Toolkit or Business Start-Up Toolkit.
*Designed for professionals, students, and to use in the classroom.
HOW DO I GET ACCESS TO CAREER TOOLKITS?
ASCP Professional members, Premium student members, and Premier school members can log in to their www.ascpskincare.com account and choose CAREER TOOLKITS from the menu options.
Not yet an ASCP member? Join online today and receive instant access to our brand new CAREER TOOLKITS—the secret to enduring success in the skin care industry.
HOW MUCH DOES IT COST?
Available exclusively to ASCP members.
Professional membership costs $259/year
Premium Student membership costs $15/year
Premier School membership costs $15 per student/year
QUESTIONS?
ASCP team members are excited to provide more information and answer any questions you may have.
800.789.0411 or email at education@ascpskincare.com