2023 ASCP Fall Education Summit
The pro-aging movement has arrived, and with it is a renewed celebration of life, embracing age as a beautiful rite of passage. This positive mindset focuses on the now, rather than an obsession over what once was. This doesn't mean we abandon "anti-aging" treatments, but rather we should guide our clients in finding the treatments that make them feel good and promote skin health.
Meet the Presenters:
Tina Buckley, Lead Educator, Skin Script Rx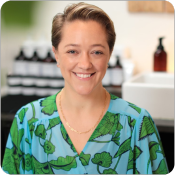 Tina Buckley, esthetician, lead educator, and product development specialist, has always loved skin care. She was the girl who woke up early to do her skin care routine all through elementary and high school. Inspired by her mother, Tina is committed to self-care with a holistic approach. In 2010, Tina selected the Southwest Institute of Natural Aesthetics to begin her journey in professional skin care and well-being. She then mastered full-body massage, reiki, and esthetics and became an educator in these modalities. Tina's extensive product and ingredient knowledge sets her apart from other beauty and wellness specialists. Complete immersion in the product for Tina includes intimate connection with performance and functional elements, as well as how it interacts with and enhances others. Living her motto of "good for the skin and good for the spirit," Tina measures her success by making a connection with and impact on anyone who comes within her reach. Achievement to Tina means uplifting and empowering other professionals to continue bringing their gifts into the world.

Ghada Abuhakmeh, Founder/CEO, My Skin Buddy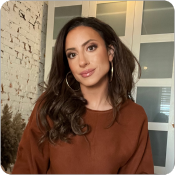 Ghada Abuhakmeh is the creator and CEO of MYSKINBUDDY, a beauty product company featuring MSB Boost, an LED light therapy skin care device.  Ghada is an innovator in beauty products and has been a nationally recognized trainer for skin care lines and cosmetic medical devices. She is an experienced skin care professional with more than 15 years in the beauty industry. Throughout her impressive career, Ghada has worked with skin care professionals—estheticians, plastic surgeons, dermatologists, makeup artists, cosmetologists, and world-renowned celebrities and skin care formulators—to create and deliver beauty solutions that people love.

Michael Pugliese, CEO, Circadia Skincare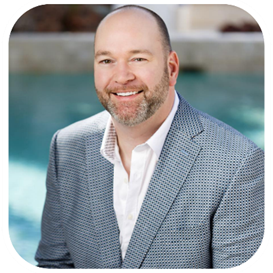 Michael Q. Pugliese, BS, LE, is an educator, writer, and CEO of Circadia by Dr. Pugliese. His dedication and leadership to the brand have garnered international recognition and worldwide distribution. Following in his grandfather's footsteps, Michael delivers a clear message on skin care to all his clients and fellow educators in the industry. In addition to the skin care line, Circadia also has the first physician-formulated pillowcase, which works with the body's natural circadian rhythms that protect from environmental damage and help skin focus on repair.
Benjamin Knight Fuchs, Founder, Truth Treatment Systems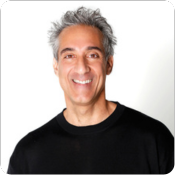 Benjamin Knight Fuchs, R.Ph. is a registered pharmacist, nutritionist, cosmetic chemist, and the founder and formulator of Truth Treatment Systems. Fuchs has been compounding custom prescription medications and skin care products and has been consulting with physicians and patients for more than 35 years. Fuchs is nationally recognized for his work as the on-air pharmacist/nutritionist host of The Bright Side radio program and lectures nationwide on the importance of strategic use of cosmetics and nutritional supplementation for healthy skin and wellness.
Annet King, VP, Bio-Therapeutic Skincare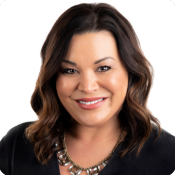 As Vice President of Business Development at Bio-Therapeutic, Annet King is responsible for strategic global brand development and expansion, calling upon her vast knowledge to refine and redefine the company's internal, client-based, and institutional educational systems. King was raised and educated in the United Kingdom and is CIDESCO, ITEC, and CIBTAC-certified, placing her in the uppermost echelon of world-class skincare professionals. Prior to joining Bio-Therapeutic, Annet spent a combined 21 years in respective roles at Dermalogica and Elemis.

Mark Lees PhD., Founder/CEO, Mark Lees Skincare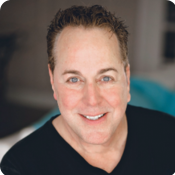 Mark Lees, PhD., M.S. is a multi-award-winning speaker, master clinical skin therapist, and product developer of Mark Lees Skin Care products, specializing in acne, sensitive, and aging skin. He is also the author of Skin Care: Beyond the Basics, The Skin Care Answer Book, and his latest book, Clearing Concepts: A Guide to Acne Treatment. He also has a regular column, Skin Solutions, in ASCP's Skin Deep magazine. He has been actively practicing clinical skin care for more than 30 years at his multi-award- winning, CIDESCO- accredited Florida salon. Lees' numerous professional awards include American Salon magazine's Esthetician of the Year, the Les Nouvelles Esthetiques Crystal Award, the Dermascope Legends Award, the Rocco Bellino Award for outstanding education from the Chicago Cosmetology Association, and the Esthetics International Humanitarian Award from the Southern Spa and Salon Conference. He has also been inducted into the National Cosmetology Association's Hall of Renown. Lees has been interviewed and quoted by NBC News, The Associated Press, The Discovery Channel, Woman's World, Glamour, Self, Teen, Shape, and many other publications. His line of products for acne-prone, sensitive, and sun-damaged skin is available at finer salons and clinics throughout the United States.
---
Session replays are available to ASCP members. What? Not a member?
Want more great content, continuing education, community, and more?
Become an ASCP member today.