ASCP Membership for Spas & Esthetician Businesses
If you have 5 or more employees who are members of ASCP (or our sister associations for massage therapists, hairstylists, and nail professionals), they'll each save on membership. ASCP membership gives your employees their own individual insurance policies, protecting them if they are personally named in a lawsuit.
Our Affinity Partner program is free to join, and you'll also get access to 50+ exclusive ASCP discounts, plus the ability to view and manage your employee roster, get invites to webinars, utilize ASCP client-education materials, and more!
ASCP Skin Deep Magazine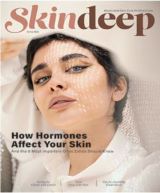 Read the hottest magazine in the profession. ASCP Skin Deep is the premier estheticians' source for the latest trends, techniques, products, and industry news. The current issue of ASCP Skin Deep features How Hormones Affect Your Skin, Caring for Clients with Cancer, and Tips for Attending Trade Shows.
ASCP Skin Deep Readers' Choice Awards party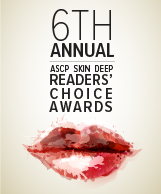 YOU ARE INVITED! June 26, 2022 in Las Vegas Join us as we announce the winners of the 6th annual ASCP Skin Deep Readers' Choice Awards as chosen by estheticians from across the country! Drai's After Hours Las Vegas . . FREE drink, prizes valued over $500, and FREE admission!