Instructor Resources & Curriculums for Estheticians from ASCP
In The Know
Student Presentation (video)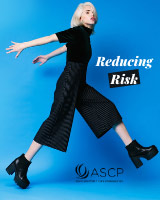 Prepare students for spa-reality with this video presentation that includes real-life stories about unfortunate accidents, why professional liability insurance is important, and all of the benefits ASCP membership provides to students and professionals.
ASCP Skin Deep Magazine
Our award-winning magazine is made specifically for you, the skin care professional. Members receive the magazine in print, and anyone in the profession can read it online. Check out our most recent issue now.