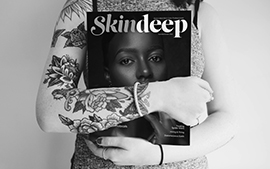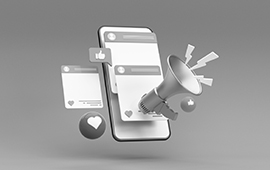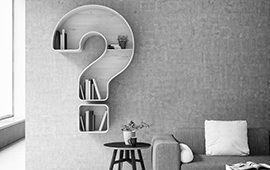 Read the hottest magazine in the profession! ASCP Skin Deep is the premier estheticians' source for the latest trends, techniques, products, and industry news. ASCP members and skin care schools receive an exclusive subscription to our bimonthly magazine.
Not an ASCP member?
In every issue of ASCP Skin Deep magazine
Beauty Buzz: Stay current with quick snippets on trending products, industry updates, esty social media buzz, and upcoming industry events.
Expert Advice: Gain valuable insight from our expert columnists—skin care therapist Mark Lees, esty business maven Lori Crete, nutritionist and food blogger Alex Caspero, and ingredient aficionado Susanne Schmaling.
Features: The heart of the magazine delivers in-depth articles produced specifically to help you be the best skin care professional you can be.
ASCP & You: This department focuses on ASCP members—member discounts and benefits, live and archived webinars, and a member profile that gives readers an inspirational glimpse of fellow estheticians.
Read the current issue online, or look for a back issue
Advertise and market to engaged ASCP members
Reach ambitious, dedicated, and educated decision makers in the skin care profession through our array of advertising opportunities. ASCP Skin Deep distribution: print magazine 18,000+ copies, digital magazine 14,000+ opt-in emails. Opportunities include:
Print display advertising
Digital advertising
Advertorials
High-impact advertising
Mailing list rental
Video demos and testimonials
Continuing education calendar
Discount partnership opportunities
For more information on our readers, or to receive a customized advertising plan, please contact the Director of Advertising, Angie Parris-Raney, at 800-458-2267, ext. 1641, or angie@ascpskincare.com.
Feature your amazing product or story in ASCP Skin Deep magazine
Feature articles
We are always interested in working with experts on any skin care or business topic of interest to licensed estheticians.
Feature articles are 800–1200 words in length, and must be objective and product-neutral.
Feature articles are planned 8–12 months in advance.
Compensation is on a case-by-case basis.
Contact Mary Barthelme Abel, Editor, mabel@ascpskincare.com.
Product submissions
Products considered include skin care and waxing products, lash and brow products, cosmetics devices, educational books and DVDs, spa music, uniforms, or any other products aimed at the licensed esthetician.
Include a description of the product, pricing, sizes available, contact number, website for ordering, and a high-resolution, professional image of the product.
Contact Mary Barthelme Abel, Editor, mabel@ascpskincare.com.
Webinars
We are also looking for potential webinar presenters on skin care or business topics. Webinars are product-neutral and unpaid, but give you the opportunity to speak briefly about your company or product at the end of the webinar.
Frequently asked questions
I'm an ASCP member. Why don't I receive ASCP Skin Deep magazine? This is usually a sign that we have an outdated address on file for you, or that there was a previous request to be removed from mailings. Please call the membership department at 800-789-0411 to check that we have your correct information.
I'm not a member. Can I subscribe? Subscriptions to the print version of ASCP Skin Deep magazine are only available to ASCP members, but you are welcome to read the digital edition online. Please check out all the benefits of ASCP membership if you would like more information about how to join.
Can I get an extra copy of a certain issue? The current issue, and many back issues, can be read online at any time. If you need a print copy, we are happy to send a complimentary copy of any issue we have in stock. The most recent year's issues are usually available. Please contact editor@ascpskincare.com with your request.