Students
ASCP Career Toolkits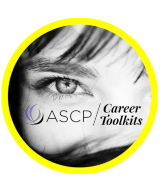 Career Toolkits are a comprehensive career planning and support resource that includes articles, tools, videos, and podcasts to help chart your course for a successful career in esthetics.
ASCP Skin Care Summit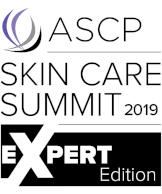 Elevate your esty game through FREE expert-level education during this two-day, online summit. Find your edge and learn how to set your treatments and product recommendations apart from the rest!
October 14, 2019 and October 21, 2019
ASCP Student Benefits - You. Need. This.
Time-management resources, exam tips and guides, graphic organizers for studying. We give you what you need to make it through graduation and start the career of your dreams—even discounts on state board exam practical kits!

You'll get invites to learn about all things skin care from the biggest names in the profession, plus our award-winning ASCP Skin Deep magazine, to enhance what you're learning in school and give you the foundation for a thriving career.

Looking for a Job? Let ASCP Help!

ASCP's sample cover letters and resume builders get you started, and your professional email address and website can set you apart from the competition.

Your Own Beautiful, Free Website & Portfolio

Start your career and showcase your talent with our free, easy-to-use website builder and your own professional website. Or, create an online portfolio to interview for jobs. Check out this sample: fantasticesthetician.skincaretherapy.net
Read Skin Deep Magazine Online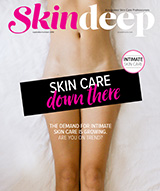 ASCP's award-winning magazine brings you tips, talk, and techniques from some of the biggest names in the profession. Members get 6 issues delivered to their door each year.
Get a sneak peek and access our digital edition for free!
ASCP Webinar Education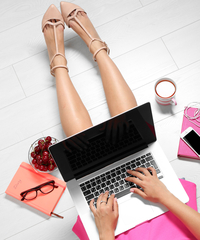 ASCP members, log in for 100+ on-demand advanced skin care webinars.
Not a member? Try a sample webinar now!
Latest from ASCP