Associated Skin Care Professionals is the ONLY all-inclusive source for
Professional Liability Insurance • Education • Community • Career Support
For estheticians at every stage of the journey who are passionate about skin care, ASCP is your essential partner.
Get the Support You Need
Membership Benefits
In The Know
ASCP Esty of the Year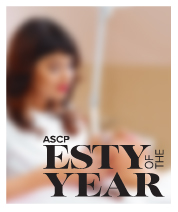 ASCP members are invited to write a short story describing your unique professional journey to be considered for this year's ASCP's Esty of the Year. The honoree will receive a professional photo shoot and their story will be featured on the cover of ASCP Skin Deep magazine. Deadline for submissions is midnight (MST) October 22, 2021.
ASCP Esty Talk Podcast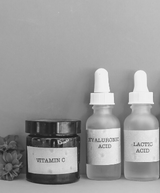 Starting a Skin Care Line
Specifically created for estheticians, the ASCP Esty Talk podcast covers all the topics you can't get enough of. In this episode of ASCP Esty Talk, Maggie and Ella take a deep dive and get into the nitty gritty of what it really takes to start a skin care line.
ASCP Esty's Guide Back to Practice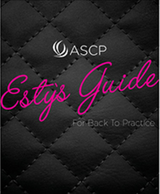 From preparing your space for the return to practice to detailed sanitation protocols, this Back-to-Practice resource provides clear and specific guidelines for when you are ready to return to work.