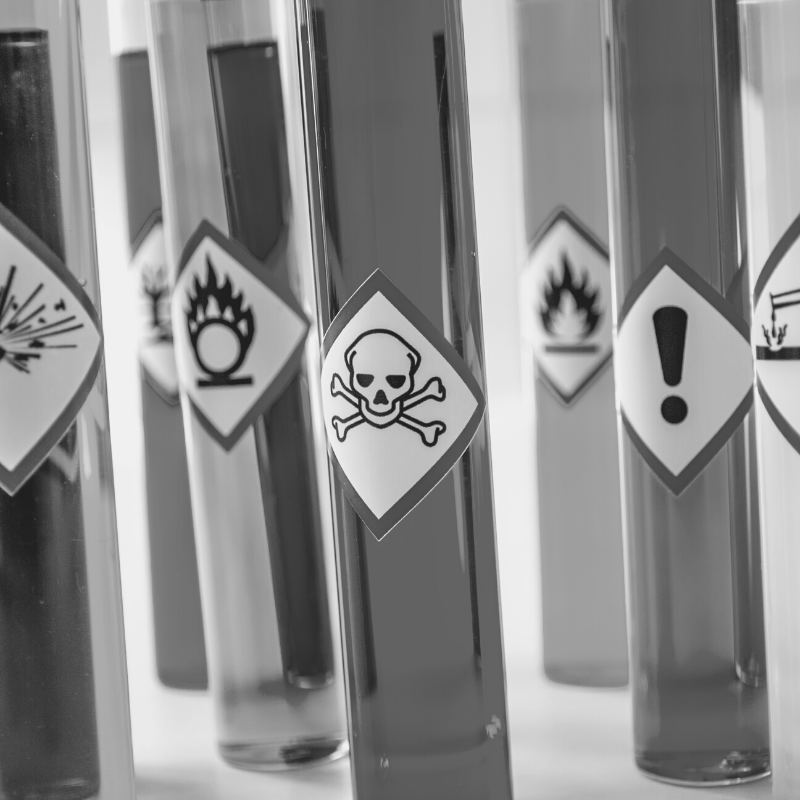 Consumer awareness of the beauty industry continues to shine lights on even the darkest shadows of our industry. Many documentary style exposes have been pivotal in initiating change. HBOs 4 part documentary "Not So Pretty" is an important piece for professionals to understand. Is our industry really this scary? In this episode we work through the emotional response and then discuss the facts.
ASCP Esty Talk with hosts Ella Cressman and Maggie Staszcuk
Produced by Associated Skin Care Professionals (ASCP) for licensed estheticians, ASCP Esty Talk is a weekly podcast, hosted by licensed estheticians, Ella Cressman, ASCP Skin Deep Magazine contributor and Maggie Staszcuk, ASCP Education Specialist. We see your passion, innovation, and hard work and are here to support you by providing a platform for networking, advocacy, camaraderie, and education. We aim to inspire you to ask the right questions, find your motivation, and give you the courage to have the professional skin care career you desire.
About Ella Cressman:
Ella Cressman is a licensed esthetician, certified organic formulator, business owner, ingredient junkie and esthetic cheerleader! As an educator, she enjoys empowering other estheticians and industry professionals to understand skin care from an ingredient standpoint rather than a product-specific view.
In addition to running a skin care practice, Cressman founded a comprehensive consulting group, the HHP Collective, and has consulted for several successful skin care brands.
Connect with Ella Cressman:
Website: www.hhpcollective.com
LinkedIn: www.linkedin.com/in/ella-cressman-62aa46a
About Maggie Staszcuk:
Maggie has been a licensed esthetician since 2006 and holds a bachelor's degree in business administration from Stephens College. She has worked in the spa and med-spa industry, and served as an esthetics instructor and a director of education for one of the largest schools in Colorado before coming to ASCP as the Cosmetology Education Manager.
Connect with Maggie Staszcuk:
P 800.789.0411 EXT 1636
E MStaszcuk@ascpskincare.com or AMI@ascpskincare.com
About our Sponsors:
About Elleebana:
Elleebana continues to push the treatment evolution envelope and influence the global market. Company Director, Otto Mitter is a qualified Cosmetic Chemist of the Institute of Personal Care Science and award-winning global & lash brow educator. Highly passionate about product ingredients, research and development and ongoing education, Otto is the innovator for the world famous Elleebana One Shot Lash Lift system, Elleeplex ReGEN and Elleebana Brow Henna, as well as Co-Producer of the Belmacil Lash & Brow Tinting System. Otto continues to extend the boundaries of product development within the world of beauty and in collaboration with other world leaders in the industry.
Connect with Elleebana:
Website: https://elleebana-usa.com/
Facebook: https://www.facebook.com/elleebanausa
Instagram: https://www.instagram.com/elleebanausa/
About Truth Treatment Systems:
Truth Treatment Systems, developed by Benjamin Knight Fuchs, registered pharmacist, nutritionist, skin care chemist, and star of the Rogue Pharmacist podcast series on ASCP Esty Talk, was founded with a scientific and holistic approach to skin care—always taking into consideration the mind, body, skin connection.
Benjamin Knight Fuchs has been developing pharmacy-potent skin health products for estheticians, dermatologists, and plastic surgeons for 30+ years. He believes correcting the skin is about the health of the skin, which directly correlates to the overall health of the body.
If you want the "Truth" on results-driven skin care, visit www.truthtreatmentspro.com or download the Truth360 app anywhere apps are found. Get instant access to continuing education from Benjamin Knight Fuchs and Truth Treatment Systems line of products.
ASCP members receive a $70 discount on the VIP PRO Level subscription on the Truth 360 app. Only $29.95 per month for ASCP members! Log in to your ASCP account and sign up today.
For more information on Truth Treatment Systems Products
FB: @truthtreatmentsPro
ASCP Members: Truth360 App Discount
www.ascpskincare.com/discounts.  You must be logged as an ASCP member to access the limited-time discount code
About Associated Skin Care Professionals (ASCP):
Associated Skin Care Professionals (ASCP) is the nation's largest association for skin care professionals and your ONLY all-inclusive source for professional liability insurance, education, community, and career support. For estheticians at every stage of the journey, ASCP is your essential partner. Get in touch with us today if you have any questions or would like to join and become an ASCP member.
Connect with ASCP:
Website: www.ascpskincare.com
Email: getconnected@ascpskincare.com
Phone: 800-789-0411
Facebook: www.facebook.com/ASCPskincare
Instagram: www.instagram.com/ascpskincare