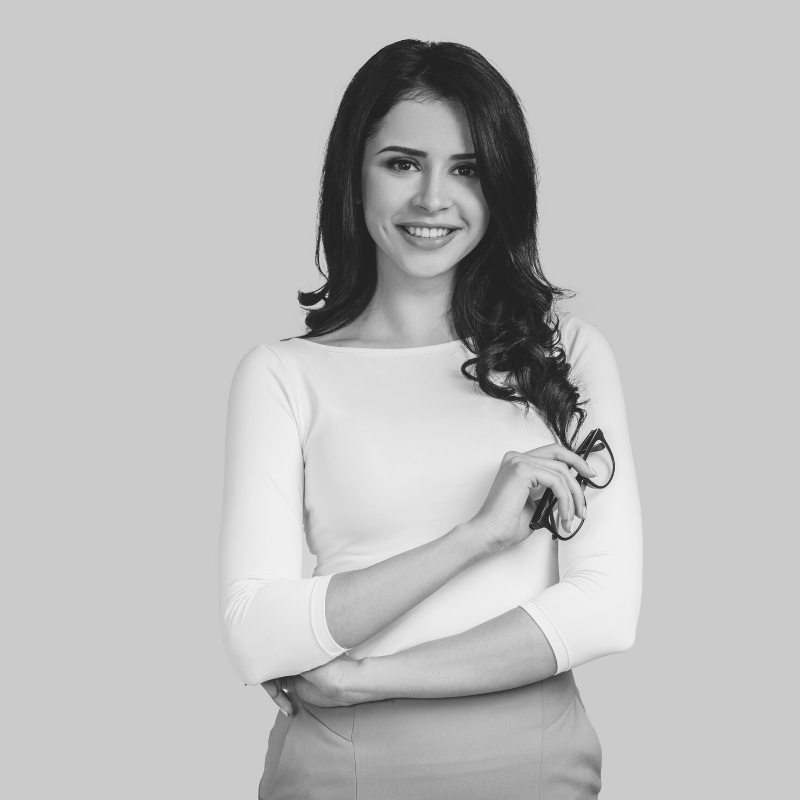 Are you a licensed esthetician who wants to position yourself as an expert in your field? Do you want to raise awareness of your brand? Then this podcast is for you! Join Ella and Maggie as they discuss current "experts" and how to gain the similar exposure and success.
ASCP Esty Talk with Maggie Staszcuk and Ella Cressman
Produced by Associated Skin Care Professionals (ASCP) for licensed estheticians, ASCP Esty Talk is a weekly podcast hosted by Maggie Staszcuk and Ella Cressman. We see your passion, innovation, and hard work and are here to support you by providing a platform for networking, advocacy, camaraderie, and education. We aim to inspire you to ask the right questions, find your motivation, and give you the courage to have the professional skin care career you desire.
About Ella Cressman:
Ella Cressman is a licensed esthetician, certified organic formulator, business owner, and absolute ingredient junkie! As an educator, she enjoys empowering other estheticians and industry professionals to understand skin care from an ingredient standpoint rather than a product-specific view.
She has spent many hours researching ingredients, understanding how and where they are sourced, as well as phytochemistry, histological access, and complementary compounds for intentional skin benefits. In addition to running a skin care practice, Cressman founded a comprehensive consulting group, the HHP Collective, and has consulted for several skin care lines, including several successful CBD brands.
Connect with Ella Cressman:
Website: www.ellacress.com
Website: www.hhpcollective.com
About Maggie Staszcuk:
Maggie has been a licensed esthetician since 2006 and holds a bachelor's degree in business administration from Stephens College. She has worked in the spa and med-spa industry and served as an esthetics instructor and a director of education for one of the largest schools in Colorado before coming to ASCP as the Advanced Modality Specialist.
Connect with Maggie Staszcuk:
P 800.789.0411 EXT 1636
E MStaszcuk@ascpskincare.com or AMI@ascpskincare.com
About our Sponsors
About Truth Treatment Systems:
Truth Treatment Systems, developed by Benjamin Knight Fuchs, registered pharmacist, nutritionist, skin care chemist, and star of the Rogue Pharmacist podcast series on ASCP Esty Talk, was founded with a scientific and holistic approach to skin care—always taking into consideration the mind, body, skin connection.
Benjamin Knight Fuchs has been developing pharmacy-potent skin health products for estheticians, dermatologists, and plastic surgeons for 30+ years. He believes correcting the skin is about the health of the skin, which directly correlates to the overall health of the body.
If you want the "Truth" on results-driven skin care, visit www.truthtreatmentspro.com or download the Truth360 app anywhere apps are found. Get instant access to continuing education from Benjamin Knight Fuchs and Truth Treatment Systems line of products.
ASCP members receive a $70 discount on the VIP PRO Level subscription on the Truth 360 app. Only $29.95 per month for ASCP members! Log in to your ASCP account and sign up today.
For more information on Truth Treatment Systems Products
ASCP Members: Truth360 App Discount
Elleebana continues to push the treatment evolution envelope and influence the global market. Company Director, Otto Mitter is a qualified Cosmetic Chemist of the Institute of Personal Care Science and award-winning global & lash brow educator. Highly passionate about product ingredients, research and development and ongoing education, Otto is the innovator for the world famous Elleebana One Shot Lash Lift system, Elleeplex ReGEN and Elleebana Brow Henna, as well as Co-Producer of the Belmacil Lash & Brow Tinting System. Otto continues to extend the boundaries of product development within the world of beauty and in collaboration with other world leaders in the industry.
Connect with Elleebana:
Website: https://elleebana-usa.com/
Facebook: https://www.facebook.com/elleebanausa
Instagram: https://www.instagram.com/elleebanausa/
About Associated Skin Care Professionals (ASCP):
Associated Skin Care Professionals (ASCP) is the nation's largest association for skin care professionals and your ONLY all-inclusive source for professional liability insurance, education, community, and career support. For estheticians at every stage of the journey, ASCP is your essential partner. Get in touch with us today if you have any questions or would like to join and become an ASCP member.
Connect with ASCP:
Website: www.ascpskincare.com
Email: getconnected@ascpskincare.com
Phone: 800-789-0411
Facebook: www.facebook.com/ASCPskincare
Instagram: www.instagram.com/ascpskincare
0:00:00.0 Speaker 1: Achieve real results for your clients with the help of the new Truth 360 app, brought to you by Truth Treatment Systems. The Truth 360 app makes client at-home care recommendations easy and features a customizable storefront to make at-home care recommendations and purchases simple. No big opening orders required. Plus, get access to advanced skincare education developed by Benjamin Knight Fuchs, professional discounts on products, and earn up to 30% commission on all products sold through your Truth 360 app storefront. Visit truthtreatmentspro.com or download the Truth 360 app from your phone's App Store. ASCP members, log on to ascpskincare.com now to access your limited-time discount code.
[music]
0:00:55.2 Maggie Staszcuk: You are listening to ASCP Esty Talk, where we share insider tips, industry resources, and education for estheticians at every stage of the journey. Let's talk 'cause ASCP knows it's all about you.
0:01:10.8 Ella Cressman: Hello and Welcome to ASCP Esty Talk. I am Ella Cressman, licensed esthetician, certified organic skincare formulator and content contributor for Associated Skincare Professionals.
0:01:22.8 MS: I am Maggie Staszcuk, licensed esthetician and ASCP's cosmetology education manager.
0:01:28.6 Tracy Donley: And I am Tracy Donley, executive director of Associated Skincare Professionals, and I am here to just give you some feedback and hopefully amuse you.
0:01:38.2 EC: So, guys, I have a question for you.
0:01:40.0 TD: I'm ready.
0:01:42.7 EC: I'm not much of a... I'm not as much of an emailer as I am a phone caller. Because I need that personal connection. I need to hear your intonation, I need to understand immediately. I don't have time to wait for an email back sometimes I just need to understand. But do you think that we as a culture are losing our personal connections?
0:02:02.6 MS: Yes.
0:02:04.1 TD: Holla. Yeah. For sure. I don't even barely talk to my kids. I think sometimes, they just text me.
0:02:11.3 EC: And I think we show emotions through emojis now.
0:02:13.2 MS: We really do. That's our only way to... And they don't have sarcastic font or happy font or angry font. It's just smiley face emoji. [chuckle]
0:02:23.1 TD: When you think about it, when I put "LOL," if no one's ever heard me laughing out loud, how do they even know what that sounds like? Or is It just a... Yeah [chuckle] That's a hearty laugh [laughter]
0:02:33.6 EC: Right. And I think something else that's happened too, is who we turn to for advice, who we turn to for guidance has changed. With websites and apps that were once just a source of entertainment are now where people turn to for advice. I'm talking about YouTube and TikTok.
0:02:52.5 TD: That's all I kept thinking about when you were saying that, YouTube like, "Oh, how do I fix my washing machine? YouTube."
0:03:00.2 EC: A lot of... I've even looked up things on my car or TikTok is fantastic for cleaning tips. As well as watching people dance. But one thing that I think is crazy is this... I don't know this growth of skincare professionals on YouTube.
0:03:17.7 TD: I think you should say professionals in air quotes.
0:03:21.6 EC: I'm doing them.
0:03:22.3 TD: Oh, you are? Okay. I didn't see it over there.
0:03:23.9 EC: I call them finger quotes, but I think that's the wrong way to say them.
0:03:26.0 TD: Finger quotes.
0:03:27.1 EC: They're experts, they're not professionals. Let's talk about it. So I stumbled upon this article. And first of all, I don't know how credible it is because it's, "2022: The eight best YouTube beauty influencers." and then they listed nine of them so, a grain of salt.
0:03:45.1 TD: Maybe they had a second thought, they're like, "Oh, we better add this one too."
0:03:48.5 EC: Grain of salt. So I thought what we could do is play a little game called Are they an expert? So I'm going to pick not all nine of them. I'm gonna pick a couple here. I'm gonna ask you guys, if they're an expert, say yes or no. By expert... Let's rewind. Not are they an expert, but Are they qualified as an expert? And so are they qualified as an expert, meaning have they gone through training like we estheticians have or medical training otherwise. Okay.
0:04:18.3 MS: Okay.
0:04:18.8 EC: So the first one we have is, and he's at the top of the list, and I first was aware of him in 2020 but his name is Hyram Yarbo. Okay. So on the count of three, let's say whether he is a qualified professional, or not ready? One, two, three...
0:04:35.2 TD: Not.
0:04:35.6 MS: Not.
0:04:36.2 EC: Not, that is correct. So here's his story. He worked at a big box beauty store in his 20s. We won't name the store. But what he did do is as he's selling the skincare and he did research on all of these ingredients. Now, what kind of research I'm not sure, but he took his information that he was gathering to an outlet like YouTube and he positioned himself as an expert, and voila, he's on the Today Show and...
0:05:04.6 TD: So no certifications, no advanced degrees, none of these things.
0:05:09.1 EC: In fact on his website, it says, is Hyram an esthetician or dermatologist and it says "Not yet."
[chuckle]
0:05:18.1 MS: Not yet.
0:05:18.8 TD: Not yet.
0:05:19.9 MS: His working towards it, at the big bucks store.
[laughter]
0:05:21.3 EC: And he should be. He should be because some of the things he's saying are good, but not all of them. Some of the advice he was giving to older women specifically, I'm like, "No, Hyram. That is not true."
0:05:33.6 TD: He's not even 30, is he?
0:05:35.1 EC: He's not 30 yet.
0:05:36.6 TD: Okay.
0:05:36.8 EC: But he's number one on a lot of these lists.
0:05:40.4 MS: So he's not an expert, but he's an influencer.
0:05:43.0 TD: Expert versus influencer.
0:05:44.9 EC: But he is positioned as an expert, in our definition, not an expert.
0:05:50.4 TD: Right.
0:05:50.7 EC: Public opinion, an expert.
0:05:51.8 TD: Well, if he's on the Today Show. They must think he's an expert.
0:05:55.1 EC: I was like, jaw on the floor. Like, "What? How come I'm not there? We should look to get to...
0:06:00.2 TD: Wait a second, hold up, hold up...
0:06:00.8 EC: Hold up a minute.
0:06:02.2 TD: Hold up. How did we let this happen?
0:06:04.7 EC: Next, we have Emily DiDonato. Okay. One, two three... Qualified or not? One, two three.
0:06:12.0 TD: No.
0:06:12.4 MS: No.
0:06:13.0 EC: No. She is a swimsuit model and a founder of a skincare brand. Number two on the list. Of these eight, but really nine influencers.
0:06:21.0 TD: And they're not formulators just 'cause they're founders, right?
0:06:23.7 MS: No, they usually work with a lab who lead them.
0:06:26.0 TD: Right.
0:06:26.4 MS: She's like the face of her brand, her products right?
0:06:30.0 EC: She's the face of her brand, but she has 1.7, I think, million followers on YouTube and gives advice on all these things.
0:06:36.5 TD: And she might be saying, "Yes, I like that one. Oh, I feel that that one feels good. Oh, I like the smell of this one."
0:06:43.8 EC: Okay, here we go. Ready? Next one is we're gonna skip one. And we're gonna talk about Beauty Within is the YouTube channel. Felicia Lee and Rowena Tsai, ready? One, two, three.
0:06:54.0 TD: Yes.
0:06:56.7 MS: No.
0:06:57.0 EC: You're both... It's no.
0:07:00.7 EC: You're both, one of you is right. [laughter]
0:07:01.1 TD: Oh, my God. I was like, oh my gosh, I'm gonna be a winner. So I thought, oh, I'm gonna do something different than Maggie.
0:07:07.6 MS: Well, let's talk about why they're qualified.
0:07:09.3 EC: Darn it. They're so cute. They have such a cute website and they have like an online store that you can click to and order products based on their advice. But on their website it says we draw facts and information from as many sources we can find available on the internet. Check out our podcast on internet research.
0:07:26.8 TD: Well, everything on the Internet's true.
0:07:28.8 EC: Here we go. This includes beauty blogs. This is where they're getting their sources from, beauty blogs, websites, news outlets, beauty specialists, and certified dermatologists, YouTubers and medical websites and journals, especially from NCBI to name a few. So they're not getting all of their advice. It's not all qualified advice and very blatantly they say that right there.
0:07:51.5 TD: Well, I mean, I don't see where they're saying that they're speaking to professionals and formulators and scientists and chemists and biologist.
0:08:00.9 EC: But they're number five on the list.
0:08:00.9 TD: I know.
0:08:00.9 EC: Isn't that something? So there's trust in them because they have almost 2 million followers.
0:08:06.6 TD: Well, What I would just take from that is like, boy, if you do have the professional certifications and the licensure, then, you know, get some marketing 'cause you'll win because I'm not seeing any...
0:08:18.5 EC: We're gonna get to how to position yourself as an expert.
0:08:20.5 TD: Okay. Good, all right. Well, I'm jumping ahead. I just get excited. 'cause I wanna help out all the peeps out there.
0:08:24.9 EC: Number five, Dr. Sam Bunting, qualified or not? One, two, three.
0:08:30.6 TD: Yes.
0:08:32.1 MS: Yes.
0:08:32.3 EC: The answer is not quite sure.
0:08:33.8 TD: Well, that, you didn't say that was an option.
0:08:35.5 EC: I know. That was a trick question. But the reason is like you go, she's basically a London based. It says London based practitioner that does dermatological services. There's no clear definition. There's no MD after her name. There's no D.O after her name. So I'm unclear because it's another country what their qualifications are, but that's how she's marketed herself and she's doing very well. This one, ready? Number six.
0:09:02.0 TD: Okay. Ready.
0:09:02.8 EC: LaBeautyologist, Nayamka Roberts-Smith.
0:09:09.5 MS: I'm gonna say yes.
0:09:11.9 TD: Yes.
0:09:12.1 EC: You're right. Okay. Number six on the list. LA based esthetician focused on spreading essential skincare knowledge to women of colour. Our first qualified professional, number six.
0:09:24.6 TD: Whoa. Number six.
0:09:25.7 MS: Yes.
0:09:25.7 TD: Hey guys, stop. Let's take a quick break.
0:09:30.3 S1: Elleebana, Australian born, globally loved. Elleebana's story is simple. They love lashes and brows. They shoot for the stars and lift lashes to new heights. Their addiction is real. Their passion is popping and there is nothing more they crave than offering excellence, service and innovation in products. Elleebana lash lift allows you to offer your customers luscious lifted lashes that can last up to 12 weeks in one safe 20 minute treatment. Learn more @elleebana-usa.com.
0:10:07.8 TD: Let's get back to the conversation.
0:10:10.3 EC: Okay. Let's ask this one. Morgan Allen Stewart, number eight. One, two, three.
0:10:16.3 TD: Yes.
0:10:16.8 EC: No, no. Her qualifications are, she's a model, a socialite and a YouTuber.
0:10:22.5 MS: Oh...
0:10:22.5 EC: That's and this is from her website.
0:10:25.3 TD: Well, you know, socialite if she's actually has the status of socialite, that means that, you know, she's...
0:10:29.8 EC: She knows everything.
0:10:30.5 MS: Works really hard. She knows everything.
0:10:31.9 EC: Absolutely or she knows...
0:10:33.5 TD: Or at least she knows how to talk the talk.
0:10:35.4 EC: Or she knows someone who does. Yeah.
0:10:37.8 MS: Yeah.
0:10:38.0 TD: Yeah. Exactly.
0:10:38.5 EC: And then here's our bonus one number nine, who is, number nine on the list of eight. So this is Cassandra Bankson. Is she a qualified? Is she a qualified professional? One, two, three.
0:10:52.6 TD: Yes.
0:10:53.5 MS: I'm gonna go with yes too.
0:10:54.3 TD: Because you said there's two.
0:10:55.3 EC: There's two. This is number two. She's a model, a published writer, a skincare expert and a medical esthetician.
0:11:04.2 TD: Oh, okay.
0:11:05.3 EC: But here's the problem. There's no such thing as a medical esthetician.
0:11:08.8 TD: I'm gonna scream that from the mountaintop so the whole world can hear, there is no license that is medical esthetician.
0:11:17.5 EC: So where is she's qualified as an esthetician, she's also kind of misleading with that last part. So Cassandra, if you're listening, just update that and we're all good but out of the list of nine, there are only two, maybe a third person who are qualified to give this advice. That's kind of scary. But here's what I wanna know. Where are the professionals? Where are the qualified people and why are they not on this list? So let's talk about how to position yourself as an expert.
0:11:48.0 TD: Let's get down to it. And I hope when we look back a year from now that there, that list is like all aestheticians.
0:11:56.3 MS: Yes, yes.
0:11:57.8 EC: And Tracy, you're gonna have so much to contribute to this because you are a marketing master.
0:12:02.0 TD: Oh. Okay.
0:12:03.0 EC: So to position yourself as an expert, the first there's going, we're gonna go over five tips. So the first tip is answer questions. We spoke before on a different podcast about Reddit or social media posts. And here's my advice. Here's our advice. Spend a few minutes answering these questions in forums like this or any other outlets because you'll be seen as knowledgeable and approachable. I would also go further and say, always include as a licensed esthetician. So you are upfront stating your qualifications. What are your thoughts?
0:12:38.1 MS: Yeah, I totally agree. Especially the licensed esthetician part because you're setting yourself apart from the rest who are maybe in those forums who are like this list of six that we just went through, who are not qualified, don't have the training and are just sharing an opinion.
0:12:56.0 TD: And this could get really overwhelming. There's a lot of different places that you can have, be in forums and things of that nature. So pick a consumer based one, right? And then... Or pick two to three, and then be very specific about it. Pop in at certain times, every single week, because that's how you're gonna get that frequency and build your brand. And people will start to look for you to be in there at that time. And that's where it's at.
0:13:27.3 EC: Yes, absolutely. And speaking of people looking for you, another credible way to up your cred, if you will, is something that's not always done, because it's arduous, it's kind of consuming.
0:13:40.4 TD: I love that word arduous.
0:13:41.6 EC: Is create content for your business and then create more content for your business. [laughter] And this goes beyond just TikTok videos and Instagram posts. Those are great, but don't forget about blogs.
0:13:54.9 TD: It's true. And here's the thing... [chuckle] it can be, but this is the thing that's gonna separate you from other people. So you can also outsource these things as well. So you can batch them. It's really challenging to do something like once a week or what have you, do once a quarter and batch them. Get in a video shooting, blog, writing, party extravaganza, and just pick the topics and then you can trickle them all out when you wanna trickle them out.
0:14:27.4 MS: And I would add to be regular with that.
0:14:29.4 EC: Yes.
0:14:30.6 MS: Because they're gonna look for that. And then also people post the dates, and so if they're all done in 20... And I was recently looking at a website and all of their blogs, where it's like a batch in 2020, and then another batch in 2021 and nothing since.
0:14:44.9 TD: No. I'm saying these should be timeless content. So you are gonna pick a once a quarter to create all this content, but then every Thursday or on the 15th and the first of every month, you'll start to put all of this out there. It's very difficult to, I'm sure, run a business, to take care of your clients and then to create all this content. It's... That's a lot of brain changing.
0:15:12.8 MS: Yeah. And I think that if you specialize as an aesthetician in something say you specialize in acne or you're a permanent makeup artist, you can also choose to hone that content in on your specialty and it will help you in building your business too and generating that client base, I think.
0:15:30.0 TD: And can I just a little bug out there too, you don't have to be the best writer. You don't have to be... Have the most perfect grammar, but I do say, please go to your local editor and... Or your... The person that you know has impeccable skills when it relates to grammar and just run it by them.
0:15:52.2 EC: The other thing about blogs is as people read them they share them and then that creates something called backlinks and the backlinks to your content, this tells Google, this person is worth checking out and it changes your ranking in Google. And so this gets... This is what gets you onto the front of the page.
0:16:10.2 TD: Well, the other thing that does too is SEO, right? Search engine optimization. So if... A really quick little cheat on that is you can ask a question to Google, like how do I cure my acne? How do I treat acne or how do I treat sunburn or something like that. And then see what, other questions come up, because you always see like the additional questions or did you mean to ask this? Did you mean to ask that, if you're including those specific key questions and keywords in there, you will be more likely into your blog. You'll be more likely to get to the front of the page too.
0:16:50.6 EC: Oh, that's a good trick.
0:16:51.7 MS: That's a good tip. Yeah, for sure. You can take a deep dive into your chosen topics. So offering more in depth explanations, which I think we kind of just touched on and then consider an opinionated stance on your topic. But be sure you're backing that up with data doing your research, which we've talked about in past podcasts and then sharing that will build trust faster than pleasing with a middle of the road position.
0:17:18.9 EC: 100%. So don't be afraid to, especially as I think it was you Tracy. Oh no, it was you Maggie. Who said, if you're an eyelash expert and you're posting an opinion on somebody's post, this is a humidity issue or if you talk about do a blog on humidity.
0:17:36.6 TD: Yeah. Then you can put that in the comment, right.
0:17:39.6 EC: Or The curation process, if you're an eyelash person or if you're a makeup artist, like what is your niche or what is your area of expertise in there? And then that raises you to the top, as we saw with number six on the list of eight, but really nine.
[laughter]
0:17:57.9 EC: The next one is to earn social proof. The proof is in the postings, as they say [laughter] so don't be afraid to beg for reviews. Now you can't reward, depending on the review, website like Yelp, I know you couldn't like, I'll give you $10 off if you leave us a review, but be sure to encourage people leaving those. And then from that posting client testimonials it ups your street cred a bit. So you can do that on your social media page and you can also do it on your website.
0:18:28.7 TD: And I would just say, make it again. I'm trying to make this super easy, 'cause this can get really all these ideas that we have for you can get to be, feel overwhelming, but just make it really easy. So make sure that it's in your scheduling system or in your however you're working with your clients. Make it so that it automatically, after they check out and they run their card in the scheduling system and payment system that it comes right up and you can rate and review right there, and sure they can say, no thank you. Not right now. But if they just had a great experience, like get it when you can get it and then it'll automatically post to your site or automatically post.
0:19:07.0 MS: Get it while the getting is good?
0:19:08.6 TD: Get it while the getting is good.
0:19:09.6 MS: While they got the glow online?
0:19:12.8 TD: Yeah.
0:19:12.9 MS: Yeah. And the last one is be expensive. So most people, they're conditioned to assume that expensive equals quality. And I think what goes with that is don't assume you know what your client can afford and charge what you're worth, which we've talked about in a prior podcast. And when you charge more than others, you're telling them you have superior skills and it's more important to market yourself as an expertise than to acquire it.
0:19:40.3 EC: So that was awesome. I think those are great tips, right? So we have... Just to recap, we have answer questions, create content for your business and then create more content, quarterly advice was or like, a quarterly content party was a creative piece of advice from Tracy. As Maggie said, "Take a deep dive into your chosen topics." So, don't say surface. Get up in the details. That makes you the expert. Earn social proof by begging for testimonials and posting them. That kills two birds: Content and street cred. Whoop whoop. And then, also be expensive. Don't be afraid to charge your worth because that changes perception. Be the Louie. There's a couple other things I wanted to point out. I did find this really cool article in entrepreneur.com.
0:20:25.6 TD: I love that magazine.
0:20:26.6 EC: I love it.
0:20:27.6 TD: I love it.
0:20:29.1 EC: So good. And it said the 10 steps to become an industry expert in the next 12 months. And so I wanted to share a couple of them with you.
0:20:36.0 TD: Okay. Yes.
0:20:37.3 EC: Not all of them.
0:20:38.0 TD: Okay.
0:20:38.4 EC: But because some of them we've already done. We, as professionals, we've already done, but number two was follow the top industry experts on the topic. So reach out. So that way you can hear what they're saying. Understand what's going on in the industry. Number four, make connections with others in the domain. So, this is really easy especially with an organization as such. [chuckle] By going to trade shows as we've talked about, or checking in on LinkedIn, and other ways like that.
0:21:06.4 TD: Well, I mean I'm just gonna have to circle back to that and emphasize just a little bit. I mean, listen, if you want to have clout, be seen as an expert, be seen as a professional, then why not join Associated Skincare Professionals, the only association for licensed professionals, exclusively for licensed professionals. So, do it.
0:21:28.3 EC: Number five, join an industry networking association.
[laughter]
0:21:33.3 TD: How about that? I think it should have been number one, but any-hoo.
0:21:35.9 EC: Number six, attend industry trade shows. Number eight, drum roll, listen to podcasts.
[laughter]
0:21:42.8 TD: Well, I guess you can check that one off the list if you're listening to that right now.
0:21:45.6 EC: And number nine, stay up to date on industry news. What are your thoughts on those?
0:21:50.4 MS: Oh, I agree with every single one of them.
0:21:52.9 TD: Me too. And they're easy. These are not hard.
0:21:54.3 EC: Yeah. They're not hard.
0:21:55.0 TD: This is just living. These are things that you are doing probably every day that maybe just isn't specific to your industry. And if you just focus in and do it very specific to you and your career and your industry.
0:22:09.6 MS: I think what they all have in common really is that you are staying connected with your people, your industry, staying up on the latest trends essentially is what it's helping you to do and to boost your career.
0:22:24.1 TD: Yeah.
0:22:25.1 EC: I think the other three things, or four things that were on this list that I skipped over was purchase the top 10 most popular books on the subject. And I would say, "No, you don't really need to in this space."
0:22:35.7 MS: That would be challenging.
0:22:37.2 EC: Well, because most of them are written from a brand owner. Number three was take an industry course. And I think ongoing education is always important. And number seven, participate in relative industry advisory groups, which you can can do for locally for schools, especially, be on a school advisory committee. And number 10 was volunteer for a nonprofit organization. So, I think finding one that was skin specific would be good, but I do have my favorites that I donate to all the time as well for my business. Speaking of staying connected, I do wanna give a shout out. So, I was at an event recently and have somebody come up to me and say, "Oh my gosh, we listen to your podcast when we're packing up our boxes." So, they work... They're licensed estheticians. And they work at a local supply store. So, I do wanna say,"Hi Trini, thanks for listening in." She didn't know that I was gonna give her a shout out, but there you go.
0:23:30.1 TD: And anybody else out there want us to give them a shout out to them, just hit us up on Instagram.
[laughter]
0:23:38.6 EC: Yeah. Because listeners, we really wanna hear from you. What are your thoughts on positioning yourself as the expert? What are you doing to get yourself noticed? Reached out on our social media platforms, especially Instagram and Facebook, or by emailing getconnected@ascpskincare.com. We wanna know all the details. In the meantime, thank you for listening to a ASCP Etsy Talk. For more information on this episode, or for ways to connect with Maggie or myself, or to learn more about ASCP, check out the show notes and stay tuned for the next episode of a ASCP Etsy Talk.
[music]
0:24:13.0 S1: Thanks for joining us today. If you like what you hear and you want more, subscribe. If you wanna belong to the only all inclusive association for estheticians that includes professional liability insurance, education, industry insights, and an opportunity to spotlight your sick skills, join at ascpskincare.com. Only 259 per year for all this goodness. ASCP knows it's all about you.Page Break