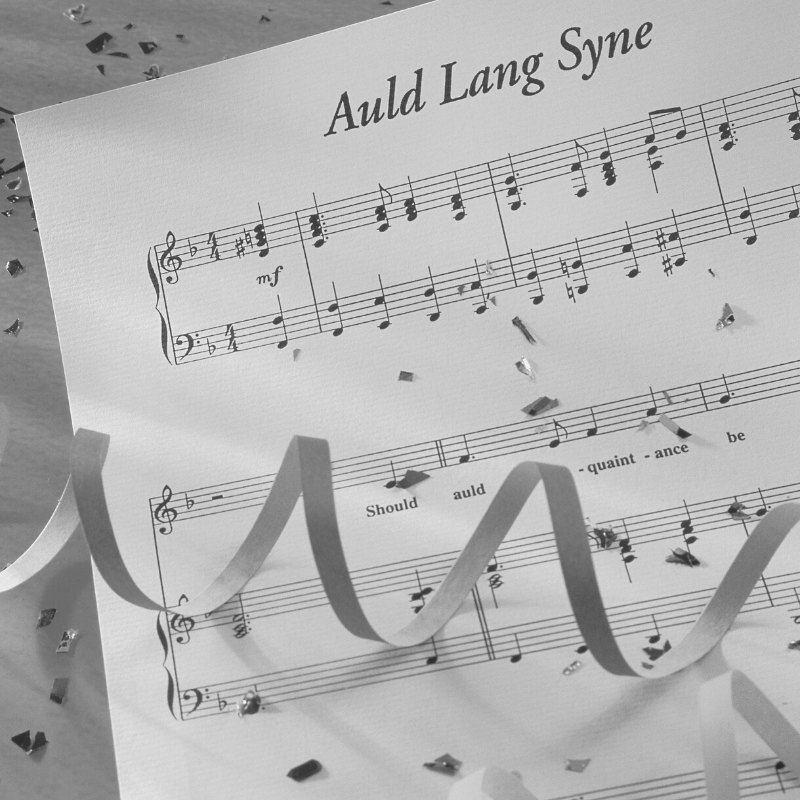 2022 was an incredibly productive year for ASCP Esty Talk. We covered many topics, from technology to wax-idents. In this episode, Ella and Maggie recap the year and discuss their favorite episodes, which old acquaintances should be forgot, and what they'd like to carry forward from auld lang syne.
ASCP Esty Talk with hosts Ella Cressman and Maggie Staszcuk
Produced by Associated Skin Care Professionals (ASCP) for licensed estheticians, ASCP Esty Talk is a weekly podcast, hosted by licensed estheticians, Ella Cressman, ASCP Skin Deep Magazine contributor and Maggie Staszcuk, ASCP Education Specialist. We see your passion, innovation, and hard work and are here to support you by providing a platform for networking, advocacy, camaraderie, and education. We aim to inspire you to ask the right questions, find your motivation, and give you the courage to have the professional skin care career you desire.
About Ella Cressman:
Ella Cressman is a licensed esthetician, certified organic formulator, business owner, ingredient junkie and esthetic cheerleader! As an educator, she enjoys empowering other estheticians and industry professionals to understand skin care from an ingredient standpoint rather than a product-specific view.
In addition to running a skin care practice, Cressman founded a comprehensive consulting group, the HHP Collective, and has consulted for several successful skin care brands.
Connect with Ella Cressman:
Website: www.hhpcollective.com
LinkedIn: www.linkedin.com/in/ella-cressman-62aa46a
About Maggie Staszcuk:
Maggie has been a licensed esthetician since 2006 and holds a bachelor's degree in business administration from Stephens College. She has worked in the spa and med-spa industry, and served as an esthetics instructor and a director of education for one of the largest schools in Colorado before coming to ASCP as the Cosmetology Education Manager.
Connect with Maggie Staszcuk:
P 800.789.0411 EXT 1636
E MStaszcuk@ascpskincare.com or AMI@ascpskincare.com
About our Sponsors
About DMK:
Founded by botanical visionary Danné Montague-King, DMK is the World Leader in Paramedical Skin Revision™. Our revolutionary concept of REMOVE. REBUILD. PROTECT. MAINTAIN.® aims to match an individual's biochemistry with the appropriate skin therapy. DMK believes that the origin of most skin conditions is a result of disharmony within the skin. Using the principles of biochemistry, DMK has formulated a range of Enzymatic Treatments and Home Prescriptives that encourage the skin to return to its most balanced and healthy state. For skin care professionals whose business depends on generating long-lasting clinically-proven results, DMK's education-first approach has become essential. Hundreds of salons, spas, and even industry experts have recognized the effectiveness of the DMK concept, witnessed by thousands of people worldwide whose lives have been changed forever.
Connect with DMK:
Instagram:
https://www.instagram.com/dmkinternational/
TikTok:
https://www.tiktok.com/@dmkinternational
Facebook:
https://www.facebook.com/dmkinternational
About Elleebana:
Elleebana continues to push the treatment evolution envelope and influence the global market. Company Director, Otto Mitter is a qualified Cosmetic Chemist of the Institute of Personal Care Science and award-winning global & lash brow educator. Highly passionate about product ingredients, research and development and ongoing education, Otto is the innovator for the world famous Elleebana One Shot Lash Lift system, Elleeplex ReGEN and Elleebana Brow Henna, as well as Co-Producer of the Belmacil Lash & Brow Tinting System. Otto continues to extend the boundaries of product development within the world of beauty and in collaboration with other world leaders in the industry.
Connect with Elleebana:
Website: https://elleebana-usa.com/
Facebook: https://www.facebook.com/elleebanausa
Instagram: https://www.instagram.com/elleebanausa/
About Associated Skin Care Professionals (ASCP):
Associated Skin Care Professionals (ASCP) is the nation's largest association for skin care professionals and your ONLY all-inclusive source for professional liability insurance, education, community, and career support. For estheticians at every stage of the journey, ASCP is your essential partner. Get in touch with us today if you have any questions or would like to join and become an ASCP member.
Connect with ASCP:
Website: www.ascpskincare.com
Email: getconnected@ascpskincare.com
Phone: 800-789-0411
Facebook: www.facebook.com/ASCPskincare
Instagram: www.instagram.com/ascpskincare
0:00:08.1 Ella Cressman: Hello, and welcome to ASCP Esty Talk. I am Ella Cressman, licensed esthetician, certified organic skin care formulator, and content contributor for Associated Skin Care Professionals.
0:00:18.9 Maggie Staszcuk: I am Maggie Staszcuk, licensed esthetician and ASCP's Education Program Manager.
0:00:24.8 EC: And guess what? Another shout-out.
0:00:27.4 MS: Love the shout-outs.
0:00:28.0 EC: Yes. So Graciela, hey. Graciela is from ____ Faced and Bodied Spa in Central Florida. She actually tagged us on Instagram, and she loved The Foods That Affect Your Face podcast. So hey, Graciela, thanks for listening. We really appreciate it. Maggie, on that note, I have a question for you. Have you ever paid attention to the words from the new year song? You know the one that starts to play right as everyone's, "Three, two, one. Happy new year!" And that song that plays. Do you know it?
0:00:57.7 MS: I do not know it.
0:01:00.2 EC: Okay, well, it's called Auld Lang Syne. Does that make any sense to you? [laughter] 'Cause if it doesn't, you are not alone. What the heck? This song is actually... The song that we know, the New Year song, actually evolved from a Scottish poem written in the 18th century. I'm gonna share a couple lyrics with you here, okay? See if they ring a bell. It starts out with, "Let auld acquaintance be forgot and never brought to mind. Should auld acquaintance be forgot and auld lang syne?" So, auld lang syne means old days gone. Long story short, it means we're looking at re-evaluating things, assessing things, looking backwards, looking forwards. So I thought this might be a great opportunity to take a look at 2022, because we did a lot. So let's talk about 2022. We had 81 episodes. Can you believe it?
0:01:50.9 MS: That is amazing.
0:01:53.3 EC: Yeah. In 2022, we experienced over 300% growth in followers and in downloads, so that means you like our podcast, that's fantastic. What we've talked about is specific skin conditions, we've talked about business building, personal growth, specific ingredients, trends in technology. And one thing that we added as a thank you, because we started to see our growth, is shout-outs. And our shout-outs are an acknowledgement for our gratitude. One of my favorite parts of that is when they tag me specifically on Instagram, because I follow them back and I watch them, so now my Instagram feed is a bunch of estheticians doing a lot of really cool things, so I get to see their reels, I get to see their stories. And as you know, I'm not super active posting myself, but I am super active in watching, and that's been really cool to see. It's one of the positive parts of my day.
0:02:47.3 MS: That's awesome. It's an amazing esthetician community.
0:02:50.1 EC: It is, and I know that you get a lot of emails too.
0:02:53.8 MS: I do.
0:02:54.2 EC: Yeah. And so that's a fun way to interact and feel connection to our listeners, so thank you guys for listening, and we wanted to shout-out with that. So, why don't we talk about some of our favorite podcasts? What do you think?
0:03:08.3 MS: Yes, let's do it.
0:03:09.9 EC: Maggie, let's start with talking about your favorite technology podcast.
0:03:12.2 MS: My favorite was Beauty and the Bots. So if you guys remember, this was about artificial intelligence and augmented reality, and this started to grow in the industry as a result of COVID, when there were shut-downs, we weren't able to connect with our clients, and so we were finding alternate ways to do that, and that was virtually. So I thought this was super cool. We were still able to have that connection with our clients, meet with them, hopefully still sell retail or do consultations. And then also, there were new developments in the industry, things like lash robots, 3D printed make-up, and I think it's just amazing how our industry is constantly evolving.
0:03:51.7 EC: I have to tell you that with that podcast specifically, it's a great example how we can constantly learn. So when we were doing that podcast, before when we were talking, I thought of like... You know on Amazon when you go to buy a piece of furniture, whatever, like a table or anything, you could point and see it in your room? So, what I was thinking of when they... Take a picture of yourself and you can see different lipsticks. I was like, "Oh, technology." But after that podcast and after we talked about those things, it felt far-fetched, but then they have actually those nail painting, those 3D nail painting machines at Target, so...
0:04:27.3 MS: Oh my gosh, that's crazy.
0:04:28.7 EC: Not every Target, but at some Targets. And it was like, "Oh my gosh," it was not beyond reach. It was there. So I loved the Beauty and the Bots podcast as well. One of my favorite technology podcasts was the Welcome to Our Tech Talks, when we were talking about long-term plan for esthetics. In this podcast, we discussed some opportunities outside of the treatment room for estheticians. And the reason that I thought this one was cool, is to think, there's this divide between over-the-counter and service, and it almost was not a complete bridge, but kind of, where you're able to provide professional guidance in a way where you've never seen them. So for me, it was really eye-opening to think about ways to plan ahead as far as the industry is going, so a better way to think of moving with the times and not fighting against them. That's huge, especially right now, because most skin care companies have some kind of online presence, which makes sense.
0:05:25.4 MS: Yeah, entirely. And that's a hard thing to do for some people.
0:05:28.4 EC: I think so too, because we're like, they're somehow disrespecting the professional. But not really, you gotta learn how to work with them. So this was a great example of learning to work with the times. Another favorite is our Whoopsie Doozies. I love those, they're so amazing. And we started those the year before last, but these are my favorites. Maggy, what was your... I love these. [chuckle]
0:05:52.2 MS: I love doing the Whoopsie Doozies, and they can be so funny. My favorite Whoopsie Doozie moment was an esthetician who shared a client had come in for a Brazilian wax, and was covered in poop, and... [laughter]
0:06:08.1 EC: I remember this one.
0:06:11.0 MS: Yeah, she was mortified, didn't know how to handle the situation, and asked her client to immediately get up off the table and go clean herself up. And the client did just that, but did not drape herself. She was naked, walking down the hallway to the bathroom.
0:06:26.7 EC: Oh, yeah. That's... Oh yeah, that was... Right, something was wrong there.
0:06:30.4 MS: Yeah, something was wrong there.
0:06:30.5 EC: Oh my God. [chuckle] My favorite... Why are the waxing ones the funniest?
0:06:35.9 MS: I don't... They always are.
0:06:37.2 EC: My favorite, I could not get through even reading it, was when the wax dropped on the piercing, when she was doing a Brazilian wax and she was trying to remove it, and then realized what she was doing. That was one of my favorite. But my all-time favorite was the wig. Do you remember that one?
0:06:52.5 MS: I do remember that one.
0:06:54.0 EC: I tell this story anonymously over and over again, and it starts out; the room was dark, the ____ stool was dark, the floor was dark, something like that. I remember crying, laughing. Basically, she went to sit down, missed the chair, accidentally grabbed her client's hair, which happened to be a wig, and it popped off as she was hitting the floor. And I love that one. I even told my dad that one, he was laughing. Made me feel very good.
0:07:19.4 MS: I kinda feel like, thank goodness it was a wig.
0:07:22.6 EC: Okay. [laughter]
0:07:23.6 MS: 'Cause if she's falling, grabbing the hair? Right?
0:07:27.7 EC: 'Cause most people have 'em in like a top knot or a braid or something. Yeah. Phew! That was lucky. Otherwise, there would have been a... [chuckle] I don't know. Not that I'm evil like that, but it makes us feel good to laugh.
0:07:38.9 MS: It does.
0:07:40.3 EC: Speaking of feel good, what was your favorite feel good podcast?
0:07:43.6 MS: Yeah. Favorite feel good was Social Media, Self-esteem and Professional Esthetics. So one of our most commented-on podcasts, and we discussed how social media creates an unrealistic expectation for the esthetics industry, and its impact on the esthetician. And I think this is a constant ongoing issue in the industry. There are always trends on TikTok, Instagram, and people who are not professionals that are sharing ways to treat conditions and treat the skin, and your consumer's potentially coming in with expectations that are not real, and it's up to us as estheticians to properly educate. But as well, how the client is impacted either with regard to their self-esteem or their expectations for a treatment is dramatically impacting us and our business.
0:08:37.5 EC: This one, you said something actually in that podcast that was pretty... It stuck with me. But it was like, what is our role here? Because we're addressing insecurities, right? And so you said like, "Yeah, but we're helping them feel better," and I don't remember the exact words, but I remember thinking, "Oh yeah, that does make me feel a lot better for some reason." So, very... That was a good one, we did get a lot of feedback on that podcast specifically, so I guess it resonated. Hold that thought. We'll be right back.
[music]
0:09:04.5 S3: DMK is the world leader in paramedical skin revision education, with certification programs designed to give licensed professionals a thorough understanding of the skin, and an in-depth study of the DMK concept of remove, rebuild, protect, maintain. Created by the botanical visionary, Danné Montague-King, DMK offers skin revision training and education for all ages, skin conditions and ethnicities in more than 35 countries, harnessing the body's innate healing mechanisms to change the health of the skin. Learn more at dannemking.com. That's, D-A-N-N-E-M-K-I-N-G.com.
[music]
0:09:54.5 S3: Elleebana, Australian born, globally loved. Elleebana's story is simple. They love lashes and brows, they shoot for the stars and lift lashes to new heights. Their addiction is real, their passion is popping, and there is nothing more they crave than offering excellence, service and innovation in products. Elleebana Lash Lift allows you to offer your customers luscious lifted lashes that can last up to 12 weeks in one safe 20-minute treatment. Learn more at elleebana-usa.com.
0:10:30.0 EC: Okay, here we go. Let's get back to the podcast. And there's two for me; one of them is, It's Not Me, It's You. And it was talking about breaking up with clients because I think that was an important one to remind... We take a lot, we take a lot, we put up with a lot. We're smiling through you cancelling last minute, we're graciously dealing with you being late, whatever it is, or trying to haggle prices; I had somebody do that yesterday. And to feel empowered to kindly say, "No, thanks," I think is important. And the other one was when Lauren Snow was here, and she talked about, Get Up, Show Up.
0:11:07.9 EC: That one, of course, I thought, "Yeah, I got this in the bag. I'm good, I got this in the bag." But she was talking about some things for me that was important to be... As you know, and I've talked about it before, I've had a rough two years. So, she was talking about setting the tone for the day and she mentioned journaling, and I was like, "Oh, I already set the tone; I get up and I make coffee and I let my dogs out." I already have my... I have a routine. But she's talking about journaling, which is hard because you have to deal with a lot when you journal, so... A couple days later, actually... It's funny how life works. It'll hit you. I ran into the perfect journal, it asks you a question and you just write about it. And I thought, "That's a good... "
0:11:45.1 MS: Oh, I like that.
0:11:46.4 EC: Yeah, it's a good way that I'm not like, "Dear diary, today is Wednesday and the trash goes out Friday," whatever it was. It gave me direction, and so I've been doing that and it does feel a lot better. And also that it's okay to fake it till you make it, because you're gonna have peaks and valleys, and just bearing through those times is good.
0:12:04.6 MS: What about ingredients? What was your favourite... We did a lot on ingredients.
0:12:07.0 EC: We did, yeah. Well, I mean, we're all ingredient junkies in the industry, right?
0:12:11.2 MS: I think so too. And I think that it's cool that we're starting... Or that we started with the ____, 'cause we're dedicating time to that. But we had a lot of ingredient themes. So, what were some of your favorite ingredient podcasts?
0:12:22.8 EC: Yeah, I had two. So the first one was Korean skin care, and it was interesting to see how trends start and then incorporate themselves into daily lives, and sometimes without us even realizing it.
0:12:32.4 MS: Remember that podcast that was like, "Oh, I don't know a lot about Korean," and then you said something about eye patches, like, "Oh yeah, I guess I do." [chuckle]
0:12:37.6 EC: Yeah, yeah. Oh, yeah. You do. Yeah, totally. Yeah, we talked about a lot of specific ingredients, I suppose it is, or treatments that we have at home that actually are Korean beauty, and we didn't even realize it.
0:12:50.9 MS: I know, I think that's so cool, the influences that we have without knowing, so the global community of pretty. [chuckle]
0:13:00.0 EC: Yeah, yeah. And then there are two, actually, I think tied. I said I only had two, but maybe there's three. There's Foods That Affect Your Face.
0:13:04.4 MS: Sugar face.
0:13:05.5 EC: Yeah, yeah. And there's another one. This is an ingredient specifically, but I just wanna mention it 'cause it is like an ingredient food thing, and that was, Make-up and Food Unite. I loved that one too, but foods that affect your face, we're usually looking at external factors that are leading to these conditions or issues that we're seeing, and not always focusing on those internal factors. So this episode kinda shine the light on that. And often issues with the gut, like food intolerance, digestive issues, are the leading cause of skin issues.
0:13:38.0 MS: 100%. I've been working a lot on that. Do you know you have brain cells in your heart and in your gut, in digestive system?
0:13:43.6 EC: Crazy.
0:13:44.9 MS: I know. I knew, like, "Trust your gut." Like, do you have a gut feeling?
0:13:49.6 EC: Yeah, or they say like the brain-gut...
0:13:51.0 MS: Connection?
0:13:52.0 EC: Yeah, connection. Thank you.
0:13:53.1 MS: I guess it's all related to the vagus nerve, but another podcast, we'll talk about it. But for me, concentrating on that has provided much more mental clarity, skin clarity. It's crazy.
0:14:04.8 EC: It's interesting how some of what we talk about affects... We talked about journaling for me, but the other one is... That had a huge effect for me on ingredients, was when we did Not So Pretty, when we examined that, that's when I stopped doing shampoo. Remember it? It was...
0:14:21.8 MS: Yes, you had a bar, didn't you?
0:14:21.8 EC: I still do. Bar shampoo, bar conditioner. I brought it to you guys, "Look what I've got." [chuckle]
0:14:30.6 MS: So you're liking it.
0:14:30.5 EC: I love it.
0:14:30.6 MS: Interesting.
0:14:31.6 EC: I mean, I had to find the right product for me, but I love it. I love it so much more than the bottle stuff. And I've done the bottle stuff a couple times, 'cause I had to, and my hair doesn't like it as much. The other one that I loved was Halal and Kosher. Now, we did not get a lot of feedback on that one, but I thought that one was so interesting to see the parallels between vegan, or the vegetarian and all cruelty-free, and those. Because we're talking again about parallels in life, that one to me was enlightening and just really cool.
0:15:03.3 MS: And you shared a lot of research on that one.
0:15:05.2 EC: I did, and loved it. And that was a chance encounter by meeting someone on a plane, so... I don't know, I loved that one a lot. So, what are you look... ____ thinking about auld lang syne, and "let auld acquaintance be forgotten," leave stuff in the past, what are you looking to bring with you to 2023 and leave in 2022? Let's start with what are you gonna leave in 2022, thinking about professionally?
0:15:27.8 MS: Yeah, I think what I wanna see leave is the DIY, the trends that we're seeing on social media.
0:15:35.3 EC: Like the masks and stuff?
0:15:37.2 MS: Yeah, just... I think in previous podcast, we had said you can buy crazy chemical peels on Amazon, for instance, and just as a professional, I don't want my clients going home and doing that kind of thing. I don't want them looking on social media, learning some crazy idea. I read something recently, and I don't know how we missed this, maybe you've heard about it, contouring with your sunscreen. Did you hear about that?
0:16:02.4 EC: So that you can get a tan?
0:16:05.0 MS: Yeah, so that your tan is contouring your face, so you're only putting the SPF where you don't want to tan.
0:16:12.9 EC: I don't know, it's ludicrous to me.
0:16:14.2 MS: That, to me, seemed... Okay. Anyways, all this ridiculousness, I wanna see go away. You're going to a professional for a reason and...
0:16:23.7 EC: It's like taking advice on a broken leg from TikTok.
0:16:29.2 MS: Right, yeah.
0:16:30.7 EC: So if you have a broken leg, are you gonna put rubber bands on and try to do this dance or whatever...
0:16:34.0 MS: Yeah, splint it on at home... Yeah.
0:16:36.4 EC: Yeah, splint it on, put some banana leaves and it should be good in three to five days, 'cause it worked for this influencer? No. No.
0:16:40.7 MS: Right, yeah. Yeah, yeah, exactly. Yeah. But what I do wanna see stay into the New Year is skinimalism, this idea that less is more. You don't need 10 serums, you don't need to exfoliate every day or a chemical peel every month, just cut it back, let your natural beauty shine.
0:17:04.0 EC: I'm not surprised you say that, and you know what's funny is we talked about skinimalism, and we continue to talk about that, and I'm on board because I like simple as far as daily application. But when you see my shelf, there is no room. There is no room.
0:17:16.9 MS: I'm right there with you. The unfortunate thing is half those products aren't used. I like the three things that I use, and that's all that I ever use. And when I try to dabble with something else, then my skin freaks out.
0:17:29.2 EC: I'm opposite, I'm like... My skin is variety. It's getting variety. But I'm not recommending it, I'm just saying that's what works for me.
0:17:35.8 MS: For me, the... Similar to what you're talking about, what can leave, what can stay with days gone by is these TikTok trends. I'm over it. Same thing that you're talking about, because they're just sometimes super irresponsible. To hear this about sunscreen and bronzing is troublesome.
0:17:55.2 EC: It's scary. But also, the other part of this is where people put their trust. Somehow, this person has all these followers. Where is our value system? Is it measured in followers or is it measured in knowledge? And it may be the confidence that these influencers present on these places, but it's not always the case. You know another thing that's been on TikTok too a lot lately? It's phenol peels, so now people are asking about phenol peels. So I love the information, but I really can't stand the hot button of it, like, "Oh, we gotta try this, I need a phenol peel." No, you don't. You're 24, you have no acnes, you do not need a phenol peel. But on TikTok, that lady needed it, and that was medical, and she was out, trust me. But what I wanna keep is watching Esties grow on Instagram. That was my favorite part of 2022, is seeing them there. I have some amazing favorites, I'm gonna reach out to them and talk to them some more, because the videos that they post are funny, or their themes, or... One recently was talking about how she started her business in January 2020, and how that was scary, but then quickly she... Lockdown, came back online, and now she has like four or five people working for her.
0:19:11.6 MS: Wow.
0:19:12.8 EC: I know.
0:19:14.1 MS: Amazing.
0:19:14.2 EC: I know, she's really an inspiration for me. So, that's what I'd like to see, continue to grow. So if you don't see me post, just know I'm still watching you. So, for auld lang syne, my dear, for auld lang syne, we'll drink a cup of kindness yet for the sake of auld lang syne. And I think that's the way we should cheers out 2022 and welcome in 2023. What do you say?
0:19:34.4 MS: Yeah. Ching-ching!
0:19:35.5 EC: Ching-ching. Now, the scenario is as always, we really wanna hear from you. Be sure to comment on our social media platforms, especially Instagram and Facebook, or reach out via email at getconnected@ascpskincare.com. We wanna know all the details. In the mean time, thank you for listening to ASCP Esty Talk. For more information on this episode, or for ways to connect with Maggie or myself, or to learn more about ASCP, check out the show notes. And stay tune for our next episode of ASCP Esty Talk.