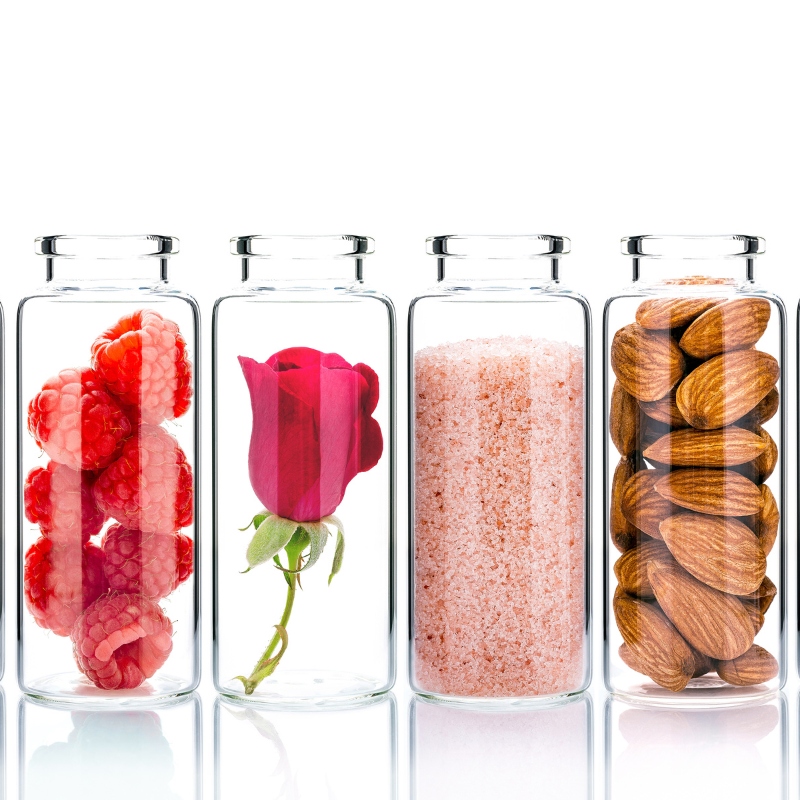 We've seen the clean beauty movement explode in recent years, and one trend emerging from this movement is upcycling. It's a trend that's likely here to stay, and many companies have jumped on the bandwagon. In this episode of ASCP Esty Talk, Ella and Maggie discuss what upcycling is, its benefits and limitations, and how this impacts product usage in the treatment room.
Want more about upcycling and sustainable beauty? Check out the article "What Sustainable Beauty Means for You and Your Business" in the autumn 2022 issue of ASCP Skin Deep magazine.
ASCP Esty Talk with Maggie Staszcuk and Ella Cressman
Produced by Associated Skin Care Professionals (ASCP) for licensed estheticians, ASCP Esty Talk is a weekly podcast hosted by Maggie Staszcuk and Ella Cressman. We see your passion, innovation, and hard work and are here to support you by providing a platform for networking, advocacy, camaraderie, and education. We aim to inspire you to ask the right questions, find your motivation, and give you the courage to have the professional skin care career you desire.
About Ella Cressman:
Ella Cressman is a licensed esthetician, certified organic formulator, business owner, and absolute ingredient junkie! As an educator, she enjoys empowering other estheticians and industry professionals to understand skin care from an ingredient standpoint rather than a product-specific view.
She has spent many hours researching ingredients, understanding how and where they are sourced, as well as phytochemistry, histological access, and complementary compounds for intentional skin benefits. In addition to running a skin care practice, Cressman founded a comprehensive consulting group, the HHP Collective, and has consulted for several skin care lines, including several successful CBD brands.
Connect with Ella Cressman:
Website: www.ellacress.com
Website: www.hhpcollective.com
About Maggie Staszcuk:
Maggie has been a licensed esthetician since 2006 and holds a bachelor's degree in business administration from Stephens College. She has worked in the spa and med-spa industry and served as an esthetics instructor and a director of education for one of the largest schools in Colorado before coming to ASCP as the Advanced Modality Specialist.
Connect with Maggie Staszcuk:
P 800.789.0411 EXT 1636
E MStaszcuk@ascpskincare.com or AMI@ascpskincare.com
About our Sponsors
DMK:
Founded by botanical visionary Danné Montague-King, DMK is the World Leader in Paramedical Skin Revision™. Our revolutionary concept of REMOVE. REBUILD. PROTECT. MAINTAIN.® aims to match an individual's biochemistry with the appropriate skin therapy. DMK believes that the origin of most skin conditions is a result of disharmony within the skin. Using the principles of biochemistry, DMK has formulated a range of Enzymatic Treatments and Home Prescriptives that encourage the skin to return to its most balanced and healthy state. For skin care professionals whose business depends on generating long-lasting clinically-proven results, DMK's education-first approach has become essential. Hundreds of salons, spas, and even industry experts have recognized the effectiveness of the DMK concept, witnessed by thousands of people worldwide whose lives have been changed forever.
Connect with DMK:
Instagram:
https://www.instagram.com/dmkinternational/
TikTok:
https://www.tiktok.com/@dmkinternational
Facebook:
https://www.facebook.com/dmkinternational
About Elleebana:
Elleebana continues to push the treatment evolution envelope and influence the global market. Company Director, Otto Mitter is a qualified Cosmetic Chemist of the Institute of Personal Care Science and award-winning global & lash brow educator. Highly passionate about product ingredients, research and development and ongoing education, Otto is the innovator for the world famous Elleebana One Shot Lash Lift system, Elleeplex ReGEN and Elleebana Brow Henna, as well as Co-Producer of the Belmacil Lash & Brow Tinting System. Otto continues to extend the boundaries of product development within the world of beauty and in collaboration with other world leaders in the industry.
Connect with Elleebana:
Website: https://elleebana-usa.com/
Facebook: https://www.facebook.com/elleebanausa
Instagram: https://www.instagram.com/elleebanausa/
About Associated Skin Care Professionals (ASCP):
Associated Skin Care Professionals (ASCP) is the nation's largest association for skin care professionals and your ONLY all-inclusive source for professional liability insurance, education, community, and career support. For estheticians at every stage of the journey, ASCP is your essential partner. Get in touch with us today if you have any questions or would like to join and become an ASCP member.
Connect with ASCP:
Website: www.ascpskincare.com
Email: getconnected@ascpskincare.com
Phone: 800-789-0411
Facebook: www.facebook.com/ASCPskincare
Instagram: www.instagram.com/ascpskincare
0:00:08.1 Maggie Staszcuk: Hello and welcome to ASCP's Esty Talk. I'm your co-host Maggie Staszcuk, the ASCP's Education Program manager.
0:00:14.9 Ella Cressman: And I'm Ella Cressman, licensed esthetician, certified organic formulator, ingredient junkie, and content contributor for Associated Skincare professionals, and guess what?
0:00:23.9 MS: What?
0:00:24.9 EC: We've got another shout out.
0:00:26.5 MS: Love Shoutouts.
0:00:27.2 EC: Hey, Connie, thank you so much for listening. So she reached out and she has gone from, I think she was 20-15 year employee to starting her own business.
0:00:36.6 MS: Whoa, what a go Connie.
0:00:37.1 EC: Yeah. Get it girl.
0:00:38.7 MS: Awesome. So we've talked a lot about the clean beauty movement. It's exploded in this industry, and we've also discussed this topic several times, including our podcast on the difference between clean green, all natural, not so pretty, how the beauty industry may be killing you. And in the beginning of this year, we also introduced you to the concept of upcycled ingredients in our emerging trends podcast, so we'll see the clean beauty and upcycling movement more and more in the coming year, and definitely a trend that's likely here to stay. So there are a lot of companies that have jumped on this upcycled bandwagon, and according to Anna Brightman, she is the co-founder of UpCircle Beauty. She says, Upcycling is the circular process of making something better from things that already exist and are otherwise considered waste. I think that's interesting concept, if we're taking waste and applying them to beauty, but I don't think it's new in this industry.
0:01:37.2 EC: That's so funny. That's exactly what I was gonna say. If we look historically, this concept of taking just certain parts of anything, but let's say plants or animals or whatever, whatever is new, and when I say new, I mean within the last 70-80 years. Because before, we used everything. And if you think about where soap used to come from, how they used to make soap, it was from renderings from animals, and when we look at plant service, different uses for leaves versus flowers, versus stems and we've used historically, everything available. So not doing that is new, and now you're doing it is no new.
[laughter]
0:02:24.7 MS: Yeah. And that's how trends play out, right? We see them not to be cliche, but we see them cycle.
0:02:32.6 EC: Mm-hmm. Trends. Yeah.
0:02:34.1 MS: Trends. Yeah. So there's another company, KKT Consultants and they are "Leaders in clean beauty product development and manufacturing." And they have worked with companies like HydraFacial and according to Krupa coastline, the clean cosmetic chemist, upcycled ingredients are ingredients that are usually a by-product of another process and would have, again, ended up in waste. So I think think the key word there is by-product. And that makes me think of things like petroleum jelly or mineral oil. Again, we have had this in our industry for forever. And of course, things like petroleum jelly are a by-product of drilling for oil and we're using that as a "Cosmetic."
0:03:19.8 EC: When you think of petroleum jelly though, don't you or is it just me, don't you think unnatural?
0:03:25.3 MS: I do, and you bring up a good point because when I think of upcycling, I'm thinking clean, natural, I'm thinking of this clean Beauty movement, but if we're taking something that is a by-product or it's waste, my mind goes to what you just said, like unnatural or gross or not clean or not good.
0:03:45.8 EC: So like composting feels gross, not gross, but like not pretty.
0:03:51.6 MS: Well, composting makes me think of something else. I think of mud, we use mud in aesthetics all the time. Mud masks or soaking in a mud bath and that's drawing impurities.
0:04:02.7 EC: I think we both know of a certain mud company.
0:04:05.1 MS: We do.
0:04:05.6 EC: Okay. And I never thought about inorganic or organic materials being in mud because my experience up until that point had been like clay masks.
0:04:13.7 MS: Right.
0:04:14.9 EC: When we were in school, we were exposed to a certain mud company, and I had bought... When I started my business right out of school, I bought a bunch 'cause I was gonna do a bunch, a bunch of mud back facials, a bunch of mud facials. But it went rancid. Because, of course, they didn't use it in time. Ambitious, [laughter] but not expeditious. So that, I wonder how that would've changed the histological effect. Does that make sense?
0:04:42.0 MS: No.
0:04:42.8 EC: Like in initially you're assuming you're gonna use this mud before it goes rancid, but after it's rancid, does it have a different effect? Like sour milk would be lactic acid, there's another by-product, right?
0:04:55.5 MS: Yeah, totally. I think there's a lot to dig into there because...
0:05:00.6 EC: [laughter] It's pun.
0:05:01.9 MS: Right. It's one thing to like go to your yard and dig up some dirt and apply it to your skin in some way and hope to get benefit opposed to taking "Compost mud" or whatever we're gonna call it, where you have probably a lot of minerals and maybe there's lactic in or salicylic acid that has developed or fermented or whatever other organic compounds are in this compost. And then apply it to the skin and think you might get benefit.
0:05:32.5 EC: Well, recently we've also heard a lot about probiotics from fermented...
0:05:36.5 MS: And probiotics. Yeah. Totally. Totally.
0:05:39.4 EC: So, I'm curious on, when we say upcycled, I would maybe guess that we have been doing this speaking of trends for a while with some things. We just don't think of it that way 'cause when we think of it, upcycled, maybe it feels less than clean, less than pretty.
0:05:55.9 MS: Yeah. True, true. There's another company, they're called Superzero and they produce upcycled hair and skin products including shampoo bars. And that makes me think of you, Ella, I know you're all about the shampoo bars.
0:06:06.5 EC: I love it for so many reasons. Let me tell you, I found my shampoo and conditioner bars, they outlast the other shampoo.
0:06:14.7 MS: Really?
0:06:15.2 EC: And as a formulator I understand also the opportunity for bacteria growth is none because there's no water in them. I like them. I think we are afraid as estheticians of bar soap, right?
0:06:28.4 MS: Totally.
0:06:29.1 EC: We preach No, no, no, no, no, no bar soap. But I wonder if that couldn't be a thing in the future.
0:06:34.4 MS: Well, and you say an interesting thing because the perception I've always had as bar as our breeding bacteria, they're being used, they're getting wet, they're sitting in their little tray, and it's like a little petri dish of bacteria, and therefore do not use the bar.
0:06:52.5 EC: Hold that thought. We'll be right back.
0:06:54.7 Speaker 3: DMK is the world leader in paramedical skin revision education with certification programs designed to give licensed professionals a thorough understanding of the skin and an in-depth study of the DMK concept of remove, rebuild, protect, maintain, created by the botanical visionary Danné Montague-King. DMK offers skin revision training and education for all ages, skin conditions and ethnicities in more than 35 countries, harnessing the body's innate healing mechanisms to change the health of the skin. Learn more at Dannemking.com, that's D-A-N-N-E-M-K-I-N-G.com. Elleebana, Australian born globally loved. Elleebana's story is simple. They love lashes and brows, they shoot for the stars and lift lashes to new heights. Their addiction is real, their passion is popping, and there is nothing more they crave than offering excellence, service and innovation in products. Elleebana lash lift allows you to offer your customers luscious lifted lashes that can last up to 12 weeks in one safe 20-minute treatment. Learn more at Elleebana-usa.com.
0:08:20.1 EC: Okay, here we go. Let's get back to the podcast.
0:08:23.9 MS: So let's talk about the benefits of upcycled ingredients. The idea here is that it lowers the beauty's industry impact on the environment, not something that's been discussed for decades. It puts a surplus of waste from other industries to good use, in theory. We have talked about on prior podcasts, the HBO's mini series, it was released in April. It's shown a spotlight on this impact, this environmental impact the beauty industry has, purchasing of petrochemicals, packaging. One of the things we're seeing in the industry as well is reusable packaging, also companies that are reducing the amount of packaging that they're using.
0:09:01.7 EC: Well, I think don't quote me on the date. But I believe by 2024 or 2025, California is actually requiring only certain kind of packaging, it has to meet these environmental requirements, and so I do know a lot of companies now currently are moving that way in anticipation. So it's something even when I was working really heavily in the Hemp industry, the opportunity for Hemp packaging versus petrochemical packaging, it's just that hadn't advanced yet. Also the price was a lot more because the processing at that point was more 'cause there wasn't the machines available like there are now.
0:09:39.6 MS: I have for a long time been very interested in packaging, specifically, and with this refillable packaging, the is gotta come in a package too, so how does that work? Another project previously when I was working a lot in the Hemp industry, we were working on a drink and the company was very much environmentally aware, in fact, they went on to create these micro-cities, kinda cool conceptually, but they didn't want a can, they didn't want a bottle, they didn't want this, they didn't want that. So we had to search and search and search to find the right ounces and the right ethical match for the company, and it was hard. So ever since then, I have been very aware even of the type of ink on packages.
0:10:26.6 EC: That's really interesting.
0:10:28.8 MS: So it's cool, and I can't wait to see that part. And so, back to bar soap, you can put that type of medium in paper and wrap it and ship it. It's different, lighter weight even. More concentrated even, versus having to put something in a glass jar because it's liquid or a bottle because it's liquid. The problem with the plastics is they leach, listen, not always, but there's that potential to leach the chemicals into the product and make it change. I mean, when we're talking about the treatment room though, sanitation certainly isn't a factor, we're not gonna use a bar soap on our clients that are coming in, that would be cross-contamination.
0:11:15.7 EC: Gross. [chuckle]
0:11:16.5 MS: And certainly we're talking about bacteria possibly on the bar soap, well, definitely, if we're gonna use that bar soap from client to client.
0:11:23.3 EC: 100%. It's so funny, 'cause I've been talking to my hair stylist, I'm like, you gotta get this, you gotta carry this, and she's not convinced still, and I said, I'm gonna bring it in. So you can try it on me next time, she's like, how Am I supposed to try it? And I was like...
0:11:39.2 MS: Shave off a little piece.
0:11:40.2 EC: That's what I said, I'm gonna bring a cheese grater. [laughter] I don't know. That's a good question. So there are still things that need to be answered.
0:11:49.0 MS: You know what? A company should create, you know, those little scent beads for your washer, they should do soap that's like scent beads and it'd be like your bar soap, but in scent beads. Drops of heaven, boom.
[laughter]
0:12:03.1 EC: You're welcome. Whoever heard that and is gonna do that. You know who should? Is it Atelier skin care? She's the one that does the private label. Do you hear me? [chuckle]
0:12:13.8 MS: Do it, do it. Yeah.
[laughter]
0:12:17.4 EC: I gotta find...
0:12:17.6 MS: Million dollar idea, right there.
0:12:19.2 EC: Yeah, I gotta find... I forgot her name right now. It's been a crazy week, but I'm gonna reach out, tell her to listen to this, she was really cute. She gave us the review while walking her dog, remember her?
0:12:29.8 MS: Oh, yeah.
0:12:30.3 EC: Yeah, okay, do it. [chuckle]
0:12:33.4 MS: So there are some limitations with upcycled ingredients, for instance, if it's been altered by overheating, high pressure or chemical degradation in the initial processing, it cannot be re-used.
0:12:47.6 EC: You know what else I think of? I think of by-products extracts, somebody had mentioned... I think I had read somewhere like jam and jelly companies or squeezing juice and then using the pulp or whatever, if this is grown in an inorganic way, a non-organic, may say, Let's say GMO way, and you're squeezing and you have this by-product. Is that concentrated? All the pesticides even or the fertilizer even. Would that be concentrated? And if so, how are they testing for that?
0:13:21.7 MS: Yeah, you bring up a really good point. And I think even those ingredients that are 'organic' still there's potential for pesticides. Yeah, because... Well, they have X amount of years for the soil, where they can't put anything on it for that ground to be considered organic. However, if you're in a farming area and a farm two acres away, is spring, it's gonna make its way over. Bees, birds, wind, weather.
0:13:55.1 EC: Yeah. 100%.
0:13:56.8 MS: Yeah, totally. There's also the safer beauty bill package that I want to just introduce and discuss, it's four bills that were introduced in Congress to make beauty and personal care products safer for everyone, and the idea is that it's removing toxic chemicals, reduce unsafe chemical exposure, and that there's more ingredient transparency, I think that's huge for the United States, if we look at the US compared to European Union and other countries, we have very few ingredients that are banned in our country compared to other countries in the world.
0:14:31.5 EC: I see that now in working internationally, what products can go in this place versus this place, what percentage is? There are some things that are absolutely not allowed in other areas. So it's very interesting. So we actually talked about this in the Not-So-Pretty podcast, I think it aired in July, maybe of 2022. But it's interesting because they are telling the story. We're reviewing that mini-series from HBO, and in there, there was a part, and it was Tracy and myself, and Tracy started panicking when she started thinking about the toxic chemical exposure of getting her nails done.
0:15:08.0 MS: Yes.
0:15:08.9 EC: Because that's a really big area. And if you haven't seen that documentary, you should, specifically that version. So it invokes emotion because it's true and it's something that we should feel emotion for, we should be scared because of the exposure.
0:15:25.4 MS: Yeah, I totally agree. I think also what's really interesting is, if you look on your ingredient deck and you see things listed like fragrance, for instance, fragrance could easily be 100 compounds, and that manufacturer is not required to list and break down what actually is making up that fragrance.
0:15:44.8 EC: Trade secrets.
0:15:45.1 MS: Trade secrets, yeah.
0:15:46.2 EC: Expected.
0:15:47.1 MS: Yeah, but some of those compounds could potentially be toxic or harmful to us.
0:15:51.5 EC: Or allergens even.
0:15:53.0 MS: Allergens, 100%, yeah.
0:15:54.1 EC: All of that. And it's scary, and so anything apart from pure perfume, in all fairness, on the opposite, and it could just be essential oils. The problem is, you just don't know.
0:16:05.7 MS: That's it, you just don't know. So you're having that ingredient transparency, I think that would be huge for the industry. There's definitely pros and cons.
0:16:12.4 EC: Yeah.
0:16:13.0 MS: Now listeners, we wanna hear from you, are you adopting cleaner upcycled brands in your treatment room? Share your thoughts with us on Social Media by commenting on our Instagram or Facebook posts or by emailing getconnected@ascpskincare.com.