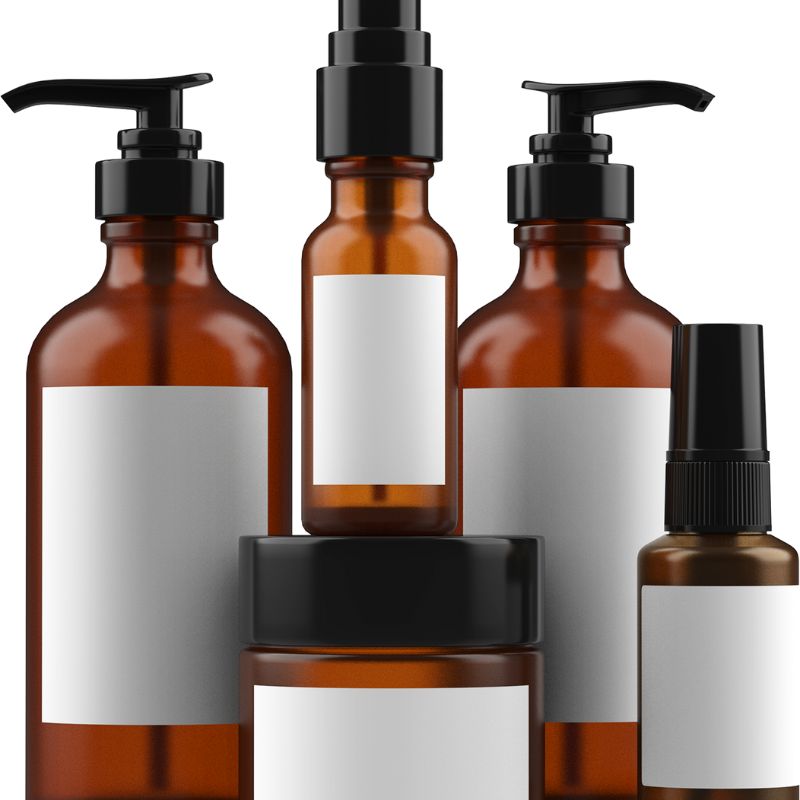 A new cultural norm is reading labels, scanning for potentially malicious ingredients, deciphering if a product has passed the test of "good-for-you" or not. In this episode of Esty Talk, we discuss the importance each ingredient has on the entire formulation and clarify a few misunderstood ingredients. Accurately examining an IL means looking closely at ingredients AND the order in which they are listed. Want to know what chocolate cake and an ingredient deck have in common, tune in to find out!
ASCP Esty Talk with Maggie Staszcuk and Ella Cressman
Produced by Associated Skin Care Professionals (ASCP) for licensed estheticians, ASCP Esty Talk is a weekly podcast hosted by Maggie Staszcuk and Ella Cressman. We see your passion, innovation, and hard work and are here to support you by providing a platform for networking, advocacy, camaraderie, and education. We aim to inspire you to ask the right questions, find your motivation, and give you the courage to have the professional skin care career you desire.
About Ella Cressman:
Ella Cressman is a licensed esthetician, certified organic formulator, business owner, and absolute ingredient junkie! As an educator, she enjoys empowering other estheticians and industry professionals to understand skin care from an ingredient standpoint rather than a product-specific view.
She has spent many hours researching ingredients, understanding how and where they are sourced, as well as phytochemistry, histological access, and complementary compounds for intentional skin benefits. In addition to running a skin care practice, Cressman founded a comprehensive consulting group, the HHP Collective, and has consulted for several skin care lines, including several successful CBD brands.
Connect with Ella Cressman:
Website: www.ellacress.com
Website: www.hhpcollective.com
About Maggie Staszcuk:
Maggie has been a licensed esthetician since 2006 and holds a bachelor's degree in business administration from Stephens College. She has worked in the spa and med-spa industry and served as an esthetics instructor and a director of education for one of the largest schools in Colorado before coming to ASCP as the Advanced Modality Specialist.
Connect with Maggie Staszcuk:
P 800.789.0411 EXT 1636
E MStaszcuk@ascpskincare.com or AMI@ascpskincare.com
About our Sponsors
Truth Treatment Systems:
All Truth Treatment Systems products have one thing in common—they work! Our products are made with 100 percent active and functional ingredients that make a difference to your skin. No fillers, preservatives, waxes, emulsifiers, oils, or fragrances. Our ingredients leverage the latest biochemical understandings and use proven strategies gleaned from years of compounding prescription skin health products for the most discerning physicians and patients.
Connect with Truth Treatment Systems:
Website: www.TruthTreatmentsPro.com 
Facebook: www.facebook.com/truthtreatments 
Private Facebook Pro Group: www.facebook.com/groups/truthtreatments 
Instagram: http://www.instagram.com/truth.treatments
About Rhonda Allison Skincare:
Rhonda Allison Skincare recognizes that every person's skin is unique—we have beautiful skin down to a science.
For over 30 years, we have looked to nature for inspiration, blending the best active, quality-driven, natural ingredients with highly beneficial, scientifically developed compounds to create superior products.
World-class biochemists and CEO Shannon Esau are in constant research to uncover the latest scientific advancements and next-generation ingredients to give you time-tested, proven ingredients that will transform the condition of your skin.
No matter what your skin care needs may be, we have a skin care line that will meet those needs with quality products proudly free of synthetic dyes, synthetic fragrances, sodium lauryl sulfates, and parabens. Everything you want in skin care.
Connect with Rhonda Allison Skincare:
FB: https://www.facebook.com/raskincare
IG: https://www.instagram.com/rhondaallison/
web: https://rhondaallison.com/
blog: https://ra.skin/blogs/news
About DMK:
Founded by botanical visionary Danné Montague-King, DMK is the World Leader in Paramedical Skin Revision™. Our revolutionary concept of REMOVE. REBUILD. PROTECT. MAINTAIN.® aims to match an individual's biochemistry with the appropriate skin therapy. DMK believes that the origin of most skin conditions is a result of disharmony within the skin. Using the principles of biochemistry, DMK has formulated a range of Enzymatic Treatments and Home Prescriptives that encourage the skin to return to its most balanced and healthy state. For skin care professionals whose business depends on generating long-lasting clinically-proven results, DMK's education-first approach has become essential. Hundreds of salons, spas, and even industry experts have recognized the effectiveness of the DMK concept, witnessed by thousands of people worldwide whose lives have been changed forever.
Connect with DMK:
Instagram:
https://www.instagram.com/dmkinternational/
TikTok:
https://www.tiktok.com/@dmkinternational
Facebook:
https://www.facebook.com/dmkinternational
About Elleebana:
Elleebana continues to push the treatment evolution envelope and influence the global market. Company Director, Otto Mitter is a qualified Cosmetic Chemist of the Institute of Personal Care Science and award-winning global & lash brow educator. Highly passionate about product ingredients, research and development and ongoing education, Otto is the innovator for the world famous Elleebana One Shot Lash Lift system, Elleeplex ReGEN and Elleebana Brow Henna, as well as Co-Producer of the Belmacil Lash & Brow Tinting System. Otto continues to extend the boundaries of product development within the world of beauty and in collaboration with other world leaders in the industry.
Connect with Elleebana:
Website: https://elleebana-usa.com/
Facebook: https://www.facebook.com/elleebanausa
Instagram: https://www.instagram.com/elleebanausa/
About Associated Skin Care Professionals (ASCP):
Associated Skin Care Professionals (ASCP) is the nation's largest association for skin care professionals and your ONLY all-inclusive source for professional liability insurance, education, community, and career support. For estheticians at every stage of the journey, ASCP is your essential partner. Get in touch with us today if you have any questions or would like to join and become an ASCP member.
Connect with ASCP:
Website: www.ascpskincare.com
Email: getconnected@ascpskincare.com
Phone: 800-789-0411
Facebook: www.facebook.com/ASCPskincare
Instagram: www.instagram.com/ascpskincare
0:00:00.1 Ella Cressman: Reverse aging and boost collagen with Rhonda Allison Skincare. Peptides help increase collagen and elastin reducing fine lines, wrinkles, loss of elasticity, and increasing firmness. RA Skincare has created several peptide serums ideal for photoaging, due to years of UV exposure, toxic environments, and premature and general aging. Our serums are perfect for restoring and maintaining moisture and hydration levels within the skin. Whether you have sensitive, normal or severely photoaged skin, RA Skincare has a cutting age peptide just for you. Learn more at rhondaallison.com.
0:00:45.9 EC: Do you see yourself as the rebel who challenges the status quo on skin health? Learn how to be a critical thinker, discover innovative solutions to skin conditions and facilitate individualized healing on a deeper level with Truth Treatment Systems. Truth Treatment Systems provides you the products and tools to unveil the truth behind skin conditions. Sign up for a wholesale account today at truthtreatmentspro.com and receive 10% off your first order. That's truthtreatmentspro.com.
[music]
0:01:31.5 EC: Hello and welcome to ASCP Esty Talk. I'm Ella Cressman, licensed aesthetician, certified organic skincare formulator and content contributor for Associated Skincare Professionals.
0:01:42.8 Maggie Staszcuk: I am Maggie Staszcuk, licensed aesthetician and ASCP's Education Program Manager.
0:01:48.7 EC: Maggie, I'm back.
0:01:52.1 MS: We're happy to have you, Ella.
0:01:54.0 EC: Here I am in the studio, everybody, and I walked in by myself.
0:01:58.7 MS: Yeah, you did.
0:02:00.3 EC: So, I'm super excited to be back. And with that, we are going to move on as if nothing ever happened and that includes a shout-out. Today's shout-out is to Emily Mims. Emily Mims is a makeup artist and aesthetician in Macon, Georgia, and she commented on one of ASCP's Instagram posts. And that Instagram post said, "What question would you like to ask other Estys?" Do you remember that one, Maggie?
0:02:23.5 MS: I do. Yeah.
0:02:24.9 EC: She said, "How do you pick a product line, when you first get started?" And I thought that would be the perfect spring-board for today's episode. And then I realized later that she actually won a... She broke the prize vault.
0:02:38.2 MS: Awesome.
0:02:39.5 EC: Or cracked the prize vault.
0:02:40.1 MS: Yeah, she got something.
0:02:42.1 EC: Good. Well, she's lucky Emily. So, Maggie, first before we get into it, how would you answer that question of, how do you pick a product line when you first get started?
0:02:50.9 MS: There's a lot of things that I factor in here. One of them most important to me is, is that product line or that manufacturer going to provide me with education?
0:03:00.3 EC: Oh, good one.
0:03:01.6 MS: Yeah. And secondly, and I think probably most importantly is, do I agree with the philosophy and the beliefs of that product line?
0:03:15.8 EC: Oh, better one. [chuckle]
0:03:15.9 MS: And we have talked about this. You can't sell it if you don't believe in it.
0:03:19.1 EC: 100%. And so, remember that because that I think is more important or carries more weight than how much is it gonna cost? And it drives me nuts when I see people starting out that say, "I'm looking for a budget friendly brand to go with."
0:03:35.9 MS: Yeah. And I think what you see often too is that you carry what you know. So whatever you learned in aesthetic school, that's what you buy into. But research, there's so many options out there.
0:03:45.9 EC: There's so many. So, I, just like Maggie, I always say, when somebody asks me that question, what is your skincare philosophy? And the answer will help you pick a brand or brands that match or a private label company that will have products that match your philosophy, because then you're going to be able to sell it, and if you're able to sell it, you're gonna be successful. So with that being said, when we are perusing or looking for different lines, I know when different product line reps would come into my shop, for example, the first thing I would do is turn the product around and look at the ingredient deck. Wouldn't you do that?
0:04:22.9 MS: Yeah, totally.
0:04:23.0 EC: 'Cause you were solicited by tons of different brands when you were the director of education.
0:04:28.0 MS: Yes, all the time. And it's like force of habit. Sometimes I would flip and look at the ingredient deck and it was like, I wasn't even reading the ingredient deck. I'm just looking at the back of a bottle.
[laughter]
0:04:41.5 EC: Oh, Leaping Bunny.
0:04:42.1 MS: Yeah.
[laughter]
0:04:45.3 EC: Oh, 17 ounces. That's cool.
0:04:48.1 MS: Right.
[laughter]
0:04:48.2 EC: When you did read the ingredient deck, what would you look for?
0:04:55.2 MS: Well, and I have a feeling we're gonna talk about it today, but really I'm just assessing maybe like the first five ingredients. What's popping out to me, because those are gonna be the most concentrated, and is it ingredients that I know are gonna maybe target the client that I'm working on today, for instance? Or, it all depends on what are my goals for that day or what are my goals for this particular line? Is it organic? Is it active? Is it moisturizing? And then search for those key benefits within the ingredient.
0:05:28.3 EC: Boom! You just nailed it. One of them came to me and they're like, "This is an all natural product. It's so amazing. We have these chemists who are phenomenal." I'm like, "Uh-huh, uh-huh, uh-huh." And I turned around the package and I did read it and it said fragrance, and then I was like, "You lied. You lied to me." So don't always believe the rep or the marketing because once you look at the deck, it could contradict itself. But with that said, you don't always have to be a cynic. I think when you read the deck, it's an indication of how much knowledge you have. But it can also be an opportunity for completely misunderstanding. Let me explain. Before we explain, I wanna start by talking about, often, we see skincare trends and diet trends overlap. We've talked about it on a separate podcast. And with that, just follow me for a second. Maggie, do you remember Fat Free Fig Newtons?
0:06:23.8 MS: Oh, I do.
0:06:25.6 EC: Okay. And do you remember why those were so important?
0:06:27.6 MS: I don't know if they were important.
0:06:31.1 EC: Or popular.
0:06:32.7 MS: Popular. Yeah. Okay.
0:06:33.6 EC: They were very important to me. [laughter] 'Cause I'm like, "Sweet. They don't have any fat. Yes. Finally." Well, they were fat-free and trendy and a valuable option now because all of a sudden there was an ideology that fat made you fat. That was the science at the time. So people avoided fat as if it was horrible. But we learned, is that fat feeds your brain, fat feeds your skin, fat feeds your organs, and so that wasn't the case. So people were avoiding, but we still had these fat-free. So, you could see licorice, like Red Vines, a fat-free food.
0:07:06.0 MS: Yeah.
0:07:08.5 EC: Well, it's always been a fat-free food. But now marketing is attaching to those trends. Why is that important? Because we cycle through these issues or these different problems, potentially in skincare too. So we have this ingredient is bad, so therefore... This ingredient caused a reaction, therefore it's horrible and it should be avoided at all cost. The other thing that's going on right now is ingredient decks are required to be on all products, but now we have e-commerce. And now, with e-commerce, what's happened is a lot of companies are putting their ingredient decks online and now they're transparent, and consumers are now buying into this. If you don't have all your ingredients online, you're not being transparent and I can't deal with you. Have you experienced that?
0:07:56.7 MS: Yeah, 100%. And I think with that comes this whole thing about, if it is not clean, if it's not green, if it's not "organic", but the consumer doesn't know what those words really mean or they don't understand the ingredients they're reading. If it sounds like a chemical, it must be bad.
0:08:13.7 EC: Yeah. Remember when food was a trend? If you can't pronounce it, it's not good for you. And somehow that translated over. But if we look at, is it Tocopherol?
0:08:22.1 MS: Yeah.
0:08:23.6 EC: That's vitamin E?
0:08:24.0 MS: Yeah.
0:08:25.6 EC: But it doesn't sound... Tetrahexyldecyl ascorbate.
0:08:28.2 MS: Yeah, vitamin C.
0:08:30.0 EC: Most people can barely pronounce it.
0:08:32.1 MS: Yeah.
0:08:32.2 EC: Is it bad for you? No. So, that's something that doesn't carry over necessarily. The other thing to consider is that, just because they don't have it on their product online, it doesn't mean that it's horrible for you. It's just that they're protecting their proprietary product. Also, just because they have it on their packaging doesn't mean it's good for you. There's one product, remember my panic of trying to find products that weren't gonna make my hair fall out or cause hormonal disruptions?
0:09:01.7 MS: Mm-hmm.
0:09:02.4 EC: We were using a product and their tag is that they're so transparent. So they're riding on the wave of this transparency. But if you look at the back, it's like five different categories and you're like, "Wow, they're so transparent. That's amazing." But guess what one of the ingredients was?
0:09:20.0 MS: What?
0:09:20.6 EC: Fragrance.
0:09:21.5 MS: Oh, yeah. No, no.
[chuckle]
0:09:22.4 EC: Me and you, no, no. But the consumer's like, "Oh, I love that brand. They're so transparent and other ingredients, they just tell you what it's for." And I think it was like, "No, that's not necessarily true." And I'm not saying this to instill a level of distrust. I'm saying this because I want to convey that you need to know what you're talking about. A couple weeks ago I had an interaction with someone who was saying they wanted more transparency. They were able to finally see this product label and they thought there was good emulsifiers and there was great of this and there was great of that. But there was peppermint and there was this other thing in there, and therefore those could cause potential dermatitis, and so they were not gonna be using the line. And I'm like, "That's not true."
0:10:06.0 EC: At those concentrations, when you're looking about where it is in the deck, at those concentrations, it's not gonna cause dermatitis, unless they have an ingredient to that specific thing. And that's because the companies are using it at an appropriate percentage. So, for that, it's always about location, location, location. So, you mentioned earlier that you look at the top five ingredients and that's great, but there's still effective things that influence the formula that are deeper down. So, they have an effect on it. Every ingredient should have a purpose. So, when you're looking at the recipe, let's call it, the ingredient deck, you're looking for actives, which is the top, you're looking for carriers, you're looking for preservatives, and you're looking for things that influence the aesthetics.
0:10:53.7 EC: Emulsifiers, binders, colors, thickeners and scent maskers. You're also looking for the order of the inky deck, because in that order, it'll tell you what has the most and what has the least. Even though something might be at the end of the ingredient deck, it still has an influence. So, if we're comparing an ingredient deck to a recipe, we have to understand that they all have an influence. Have you ever baked a chocolate cake from scratch?
0:11:20.6 MS: I cannot say that I have, but I'm with you.
0:11:24.2 EC: Okay. So when you're looking at a... Hear the word chocolate cake, what are you gonna assume it has in it?
0:11:28.5 MS: Sugar. Chocolate.
0:11:29.0 EC: Okay.
0:11:30.0 MS: Eggs, flour, milk, butter potentially. Salt.
0:11:35.4 EC: Salt and baking powder or baking soda. And that's to create a reaction of some sort. And that reaction is to bind or to fluff or to enhance. Salt specifically enhances the flavor of chocolate so now your chocolate cake is that much more delicious. Keep that in mind because if you were to take the salt out, you'd still have a chocolate cake. It just wouldn't be as good. So there are ingredients that you put into the formula that would enhance, important. There is also things that you can put into a chocolate cake, high fructose corn syrup instead of sugar, for example, that would be bad. So those things you need to look up. So let's take a look at some of these bad, malicious ingredients or ingredients with a bad rap. Let's examine them. Hold that thought. We'll be right back.
[music]
0:12:21.8 EC: DMK is the world leader in para-medical skin revision education, with certification programs designed to give licensed professionals a thorough understanding of the skin and an in-depth study of the DMK concept of remove, rebuild, protect, maintain. Created by the botanical visionary Danné Montague-King, DMK offers skin revision training and education for all ages, skin conditions and ethnicities in more than 35 countries, harnessing the body's innate healing mechanisms to change the health of the skin. Learn more at dannemking.com. That's D-A-N-N-E-M-K-I-N-G.com.
0:13:11.0 EC: Elleebana, Australian born, globally loved. Elleebana's story is simple. They love lashes and brows. They shoot for the stars and lift lashes to new heights. Their addiction is real, their passion is popping and there is nothing more they crave than offering excellence, service and innovation in products. Elleebana Lash Lift allows you to offer your customers luscious lifted lashes that can last up to 12 weeks in one safe 20 minute treatment. Learn more at elleebana-usa.com.
0:13:48.3 EC: Okay, here we go. Let's give back to the podcast. Let's talk about methyl and propyl parabens, Aluminum, formaldehyde, phthalates. And I know you are... Even oxybenzone. I know you're an ingredient person too, so let's get into them.
0:14:00.9 MS: Yeah. So, starting with methyl and propyl parabens, these are preservatives with reputations for being hormone disruptors and research on these things is mixed. There was a 2017 study on gerbil prostates, of all things, and unfortunately, often ingredients are tested on animals. In this study, it indicated that methyl paraben could disrupt estrogenic and androgenic receptors. That might affect the prostate. There was also another 2017 study, a trusted source suggested parabens including methyl and propyl parabens, posed little health risk. So, really divided here. However, the research noted that parabens could inhibit compounds with anti-estrogenic properties. The FDA also wrote, in 2022, that it didn't have enough evidence to warn that parabens affect human health. So continuing to see divided information here. The American Academy of Dermatology reported, similarly in 2019, noting that allergic reaction risks were low.
0:15:04.9 EC: But remember, parabens are bad. Do you remember when there was the craze of parabens were bad and we had to look for methyl, ethyl and propyl, like they're horrible. I've even said that. I've repeated it so many times because they could be hormone disruptors.
0:15:16.2 MS: Totally. And I think even still to this day, people have stuck in their mind, avoid parabens at all costs.
0:15:24.1 EC: And there are alternatives. So it's the same thing. So, no problem. It's mixed bag, but we don't trust. No problem. Okay. There's gonna be alternatives. Keep that in mind because there's something coming up we're gonna talk about.
0:15:35.8 MS: Yeah, totally. Aluminum. This is found in eye makeup, lipsticks, deodorants. And Aluminum can cause skin irritation. There's also been discussion as to whether Aluminum is a carcinogen or cancer causing agent, and you hear this a lot with deodorants.
0:15:51.7 EC: Guilty.
0:15:52.0 MS: Yeah. A 2015 study suggested Aluminum can cause the migration of breast cancer cells. There was more research or called for more research on this. In 2013, the Cosmetic Ingredient Review said alumina and aluminum hydroxide was safe to put in cosmetics and noted that it doesn't get absorbed into the skin and less than 1% is absorbed orally. And I think that could easily be another discussion, where we're talking about molecular size, what we're actually absorbing.
0:16:22.2 EC: And that's the misunderstanding of it. And so then we were talking at the beginning of this podcast, it's taking something and running with it and not fully... No, let me say, there's no problem with airing on the side of the caution. In the case of Aluminum, guilty as charged. I don't have Aluminum in my deodorant at all. I have a history of breast cancer in my family and it... I use bar shampoo and conditioner. Like there's some things I freak out about. This is one of them. But I've been using aluminum-free deodorant for 15 years before it was trendy. So, I get it. But for me it's more caution than anything because it was involved early on about it being malicious that for me it was enough, and that's a choice that I made. But it's not this, the sky is falling situation, like with other things.
0:17:10.7 MS: Formaldehyde, this is a preservative commonly found in soaps and shampoos and may, may being the underscore here, cause skin irritations or allergies. There was a 13 year retrospective study of patch tests, published in a 2020 study, that indicated that a polymer known as toluenesulfonamide formaldehyde resin, RTSF or TSFR, often used in nail polish, was one of the most common allergens, and it's also known as a carcinogen. But data shows it's only hazardous if a person inhales a significant amount. So, perhaps something you're seeing often with nail technicians. The American Cancer Society said formaldehyde in personal care products, like shampoos, typically contains formaldehyde levels that are far below hazardous to health, and the organization says keratin hair shampoo treatments can raise indoor air concentrations to hazardous levels. So that's interesting.
0:18:12.0 EC: Do you remember Brazilian blowouts?
0:18:14.1 MS: A 100%.
0:18:15.5 EC: So, this was a big deal. I worked in a salon around the time that Brazilian blowouts were really, really popular. And one of the hairstylists was like, "I don't wanna be anywhere near these two people." They would just rock Brazilian blowouts all day. 'Cause it was an easy treatment, made a lot of money. There is something to that, and you mentioned also the exposure, the constant exposure. So she wasn't wrong that maybe you receiving a treatment wouldn't hold as much hazard potential as being in a room where they're using heat and blowing it in a closed space all day, every day, or applying to nail nail polish all day, every day, that that is potentially harmful.
0:18:57.3 MS: Yeah, and Brazilian blowouts actually were in the news again recently about its cancer causing potential.
0:19:06.7 EC: And I think formaldehyde, for me, I'm out. I'm tapping out at formaldehyde, which is super funny. One time... [chuckle] this is an ex sister-in-law story, real quick. She was like, "I'm not gonna put anything harmful on my skin or on my body. I just can't." I go, "Okay, Marlboro Red," 'cause she was smoking a cigarette and she quit shortly after that. But even they have formaldehyde in them, I think. So formaldehyde is everywhere, but it doesn't mean it's good. It's also an embalming fluid and that's what I associate it with, and for that amount.
0:19:39.9 MS: Phthalates, they are typically used to make sure plastic doesn't break and it can also be used in fragrances in skin products and it may disrupt hormones. There was a 2020 review, that indicated phthalates could lead to things like altered puberty, testicular dysgenesis syndrome, and this is a condition affecting semen quality and testicle descent, and there is an increased risk for cancer, increased risk of male and female fertility issues and even modify the release of hypothalamic pituitary and peripheral hormones. Also, a 2018 study suggested phthalates could lead to pregnancy loss and fertility issues. A lot of problems there potentially with phthalates.
0:20:16.8 EC: And I think that's one that should be avoided too.
0:20:20.3 MS: Yeah.
0:20:20.9 EC: And there is also leaching of this from packaging into products, which is a problem.
0:20:27.4 MS: Note that neither of these researches mentioned are specific to phthalates and beauty products though.
0:20:31.4 EC: And again, it could be the packaging.
0:20:33.2 MS: Oh, yeah.
0:20:35.0 EC: Yeah, that's doing the leaching.
0:20:36.2 MS: Right, right. Touche. Oxybenzone, Key West and Hawaii recently banned oxybenzone. It's commonly found in sunscreens, not sunblocks. It's believed to disrupt hormones, cause allergy reactions. There was a 2020 review of 29 studies, indicated no link between fertility issues and oxybenzone. It did call for more research however. There's also an older study, a 2016 study, that indicated that men with higher levels of benzophenone type UV filtered concentrations had lower sperm concentrations.
0:21:10.0 EC: There's no need for it. There's really no need for it. If you really... I'm not saying this in a bad way, but once you understand the difference between an SPF 30, F50, F70, and you understand all the different potentials that a physical block can give or the minerals, that there's 2% difference, and the argument is like, "Yeah, but that 2% is 2% more." Well, just apply more often. There's no need for this. It's used often in spray 'cause it's easier, and I get that. Once a year, when you go on vacation, no problem. But there's so much opportunity for pollution on top of that, which is why Key West and Hawaii have banned it as well, because of their water quality. So, you don't really need it.
0:21:51.6 EC: So there's a lot of these that have gotten a bad rap, that sound really scary, that are really scary, potentially. And then there's other ingredients that sound scary, that get a bad rap. They're easy, once you're scrolling across the ingredient deck to go, "Oh, that's bad, that's bad, that's bad. This formula is crap and you shouldn't use it." One of those ingredients is PEGs, commonly known as PEGs and it's polyethylene glycols. Now these are petroleum-based compounds that are widely used in cosmetics as thickeners, solvent softeners and moisture carriers. Petroleum-based products get such a bad rap because of their relationship to gasoline, but they're natural. They're naturally sourced. It's dinosaur fats. [chuckle] At the end of the day, that's what it is. A couple more years and it might be a diamond, right?
0:22:36.6 MS: Totally.
0:22:38.0 EC: Yeah. So, what they're commonly used for in cosmetics is the cream basis. And they're also, in pharmaceuticals, used as laxatives. So something to smooth things out. Sounds scary, not really that scary. Another one is phenoxyethanol. That sounds scary. It's really hard to pronounce, one of those ingredients that you'd probably see and be like, "I'm out." This is the deal with this one. It can be naturally derived or synthetically created. So when it's naturally derived, no problem. Synthetically created is when people get scared because there's no indication on the deck, like natural source. It's a preservative that is used instead of parabens. Interesting.
0:23:22.4 MS: Very interesting.
0:23:23.8 EC: Yeah, and it's also a stabilizing ingredient. So remember, every ingredient in the formula has a purpose. So you will see this one particularly close to the bottom of the ingredient deck, which means it's not that much concentration. It's considered to be safe to use in personal care products in low concentrations by the US Cosmetic Ingredient Review, which, a lot of people is like, "Oh, US has low standards." But it's approved by the FDA and also the European Union. So, why is that important? It's important because it's a great preservative option. Here's the deal with phenoxyethanol. At high concentrations, it can be dangerous, but there's a lot of things that can be dangerous. So if we look back at our chocolate cake analogy and we think of the salt that is used to enhance the formula, this is phenoxyethanol. Now, if we were to take the salt and imagine someone with hypertension and salt, they don't get along. It encourages it. So if they were to have something with a lot of salt, it would be bad for them. But what would happen to that same person if they had a piece of chocolate cake?
0:24:33.1 MS: I think no problem, right?
0:24:35.5 EC: No problem. And that's what I want... That's the whole takeaway of today's podcast, is where is it in the ingredient decks, what is the purpose of it, and how much is it? Because that's gonna determine if it's bad or not. And so, with that, it's the same when you're considering essential oils, like lime and peppermint, because they, in large concentrations, could be comparable to the salt and a bag of chips, for someone with hypertension, but in low concentrations, they can help open up the skin to receive these active agents. Now listeners, we really wanna hear from you. How do you read an ingredient deck? What do you look out for? Be sure to let us know. Slide into our DMs or comment on our social media posts, or send us an email at getconnected@ascpskincare.com. In the meantime, thank you for listening to ASCP Esty Talk. For more information on this episode or for ways to connect with Maggie or myself, or to learn more about ASCP, check out the show notes and stay tuned for the next episode of ASCP Esty Talk.