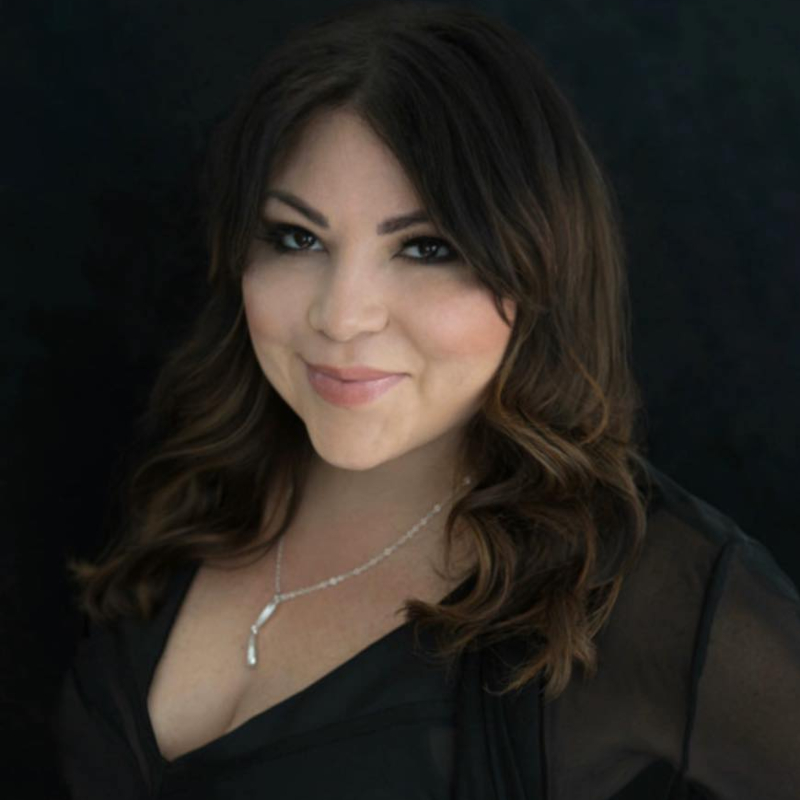 A passion for learning is at the root of Jessica Marie's success. We catch up with our ASCP 2020 Esty of the Year, who is now taking her passion for advanced skin care and beauty services and passing it on to a new generation of students as she prepares to open her very own training center! During this episode, we focus on esthetic licensure and discuss how advanced esthetic training will help estheticians get to that next level to flourish in their career.
About our Sponsor: Face Reality Skincare
Face Reality Skincare has a clear-skin system that will have your clients' acne under control in about three to four months, depending on their type of acne. Face Reality Skincare combines the power of clinical-grade products that are customized for a specific type of acne with a series of bimonthly treatments. Face Reality Skincare also teaches you about other aggravating factors that cause breakouts: foods, medications, cosmetics, stress, and common ingredients in skin care formulations that might be clogging the pores (even professional and prescription products).
Website: www.facerealityskincare.com
Email: info@facerealityskincare.com
About our Sponsor: LAMPROBE
The popular and revolutionary LAMPROBE utilizes radio and high-frequency technology to treat a wide variety of Minor Skin Irregularities™ (MSI)—non-invasively—with instantaneous results. Common conditions treated by the LAMPROBE include: vascular MSI, such as cherry angiomas; dilated capillaries; sebaceous MSI, including cholesterol deposits and milia; and hyperkerantinized MSI, such as keratoses and skin tags.
The LAMPROBE uniquely assists modern, capable, and skilled skin care practitioners to do their work more effectively and with greater client and professional satisfaction. Setting standards in quality, education, and training, the LAMPROBE has become an essential tool enabling skin care practitioners around the world to offer new revenue-enhancing and highly in-demand services.
Website: www.lamprobe.com
Email: info@lamskin.com
Phone: 877-760-2722
Instagram: www.instagram.com/lamprobe
Facebook: www.facebook.com/theLAMPROBE
Author Bio:
About Jessica Marie
Jessica Marie has always had a desire to help people. She spent nearly two decades in the medical field in a wide range of positions and settings, including as a nursing assistant, medical assistant, phlebotomist, medical thermographer, and EMT. She entered medical esthetics to help people in a different way. After spending years as a certified cosmetic injector, Jessica decided to go to esthetician school so she could help her clients from start to finish, beginning with skin care all the way up to injectables. She is passionate about working with people with cancer given her background in oncology, and she is certified in permanent cosmetics and 3D areola pigmentation.
Jessica is the founder of J Marie Skin Studio in Longmont, Colorado, and J Marie Signature Skincare and Makeup. Jessica won ASCP Skin Deep's Avant Garde Makeup Challenge and is also the proud recipient of ASCP's 2020 Esthetician of the Year Award.
0:00:00.3 Speaker 1: Acne is one of the most common skin conditions across all ages and skin types, creating a high demand for targeted acne treatment. With a 90% plus success rate, Face Reality Skincare makes clear skin possible through an adaptive holistic protocol and premium products, including their all new, plant-based hydrating enzyme mask. Equip yourself with all the tools you need to begin treating acne in person and virtually, with the most comprehensive online acne training available. And even better, it's only $500. Visit pros.facerealityskincare.com to get started today.
0:00:39.6 S1: This podcast episode is sponsored by Lamprobe. Lamprobe is a popular and revolutionary device that enables skin care practitioners to successfully treat a wide variety of minor skin care irregularities such as clogged pores, cholesterol deposits, dilated capillaries, skin tags and many more common skin conditions. Lamprobe treatments are non-invasive and deliver immediate results. The Lamprobe can expand your standard service menu with new and highly in-demand services. For more information, visit lamprobe.com, follow @lamprobe on social media, that's L-A-M-P-R-O-B-E, or call 877-760-2722.
[music]
0:01:27.4 S1: You are listening to ASCP Esty Talk, where we share insider tips, industry resources, and education for estheticians at every stage of the journey. Let's talk, 'cause ASCP knows, it's all about you.
0:01:44.6 Maggie Staszcuk: Hello everyone, and welcome to ASCP Esty Talk. I'm your host today, Maggie Staszcuk. I have been a licensed esthetician since 2006, and am the advanced modality specialist here at Associated Skin Care Professionals, where no topic is off-limits, we share all kinds of great information on this podcast, from ingredients and the science of the skin, to business and beauty diversity. We hope you come away having learned more about your career, the industry, and maybe even life in general. Today, we are joined by Jessica Marie. Jessica Marie has worked in the medical field as a certified nursing assistant and EMT for nearly two decades. She has also worked as a phlebotomist, delivering IV nutrients to the chronically ill and cancer patients at a busy oncology practice. She has spent over a decade managing a urological oncology clinic, holistic practice, and medical spa. Jessica has advanced her training and carries certifications in medical terminology, IV nutritional therapy, Botox and dermal fillers, and platelet-rich plasma. She is a licensed esthetician and is also a certified permanent makeup artist with training in areola restoration. She owns and operates JMarie Skin Studio. Her next venture is to become an educator in the industry and open an advanced training center. Please welcome Jessica Marie to the podcast. Hello, Jessica.
0:03:02.0 Jessica Marie: Hi, Maggie. Thank you for having me. Good morning.
0:03:05.2 MS: Good morning, we're happy to have you on the show. You have such a strong background in both skin care and the medical profession, and have very successfully blended the two with your medical spa, and know the development of your advanced training center. Tell me a little bit about your passion for learning, how has this played a role in your career, how do you decide what you want to learn and why?
0:03:25.2 JM: So I have a passion for learning because I have spent a lifetime with powerhouse women, who have made it their passion to make sure that they always were educated, that they had a vast amount of knowledge about a lot of different things. One of my mentors is Dr. Emilia Ripoll who was a urological oncologist, she owned the holistic day spa and also the medical spa where I worked for 13 years. She came here from Barcelona, Spain, didn't know a lick of English, at 17 years old taught herself English, and then became a big hitter in urological oncology, which typically tends to be an all boys club. So women like that have really inspired me to wanna know more and want to do better and want to continue learning.
0:04:26.6 JM: So that's kind of where my passion came from, it's been ingrained in me since birth and Dr. Emilia Ripoll really inspired me to also swing from both trees, and not limit myself to just the plant-based nutrients or essential oils, or not limit myself to the medical aspect of what we do, but combine those things together, and my personal philosophy is that the body by nature wants to be at health. So if I can get it there by using plant-based ingredients or essential oils then great, but sometimes, especially when women come a little late to the game, we need some bigger hitters, and that's where the injectables, and the laser, and the platelet-rich plasma come into play. I feel that combining those two and swinging from both a holistic and the medical tree, is a really great way to be able to serve your clients and give them something a little bit different.
0:05:30.9 MS: I think it's really interesting that you started in the medical field and then kind of have transitioned into the skin care industry, but still carrying that medical education and background along with you. And you make some really interesting points that it's not just botanical, or it's not just holistically, that using your words, sometimes you need those heavy hitters. But did you always know that you wanted to go into the aesthetic industry, or was it your mentors that kind of, shined the light, so to speak?
0:06:03.0 JM: You know, I had no clue that this is what I wanted to do. I actually started doing accounting and I always knew I wanted to be in the medical field. Nursing was the path that I was taking working at the hospital, so when I had an opportunity to go work with Dr. Ripoll and get it into urological oncology it really opened my eyes to know there's a different way of doing things. Because we would treat our oncology clients not only with chemotherapy or radiation or drugs, but sometimes if she had a kitty-cat not a lion so to speak, in terms of a cancer, they could be on a little bit more watchful waiting. Then we would also teach them diet and lifestyle modifications, we would have them completely change how they did things in terms of eliminating sugars and bringing more antioxidants, and we would do IV nutrition therapy versus going straight to a chemo drug, right. Because you know that those things kind of, they kill everything, good and bad. So we would do more of supportive care, and sure enough, you would see these people, their cancer would then start to decrease and ultimately go away.
0:07:23.3 JM: So it really helped open up my way of viewing things, and especially the community, the medical community, and how we push narcotics and we push drugs, and inspired me to do something a little bit like that in how I treat people with skin. When you are working in oncology, it was a tremendous gift to be able to hold people's hands as they get the news that they only have a few months to live, and to be able to spend every day treating these people for years. And I've built some really great friendships and bonds and met some really incredible people along the way, but the energy, sometimes you can't help but feel like you're dying alongside people. And so when we opened up the med spa and I started doing injections, because I did injections far longer than I ever got into the esthetician work, I would hire estheticians and I would do all the injections. And I just, by giving them a little filler here and there, I saw how confident it made women and how it uplifted them, and because they looked in the mirror and they were feeling better about their image, how it helped improve maybe their lifestyle. They wanted to work out more, they wanted to eat better, and it just uplifted me and inspired me, and that's when I said, "I gotta do more of this."
0:08:50.1 MS: That's fantastic, and I hear what you're saying. Just that little bit really, it makes a difference and people see that change in themselves and then they want more of it. The next phase in your aesthetic career is that you're opening an advanced aesthetic training center, which is just amazing. Absolutely amazing.
0:09:09.8 JM: Yeah, I'm super-excited, I'm super-excited. I have been talking about this, not only with ASCP since I've got to know you over the last several years, but with all of my friends, with my family, and it's finally here and it's time. And we kinda made the announcement as a way to kind of just say, "You know what? We've been sitting on this for a long time, we've been working on this and it's never gonna quite... It's not gonna get there unless we just put it out there, 'cause now we have a deadline and we have no choice but to move forward with this plan and stop trying to perfect it so much." You know? So yes, I'm excited. We are going to do a full 600-hour aesthetic program, and also advanced modality training down the road, laser, permanent make-up, injectables, and all of that jazz. So just super-excited.
0:10:00.1 MS: What led you to this decision that a school needed to be opened?
0:10:03.4 JM: Yes, well I would love to take credit for all of this, but I cannot. I have an incredible partner, Katrina. She's been an educator already in this State, a lot of SDs in the State have already worked with her. She's trained a lot of folks in laser and advanced modalities. She's been an esthetician for over 21 years, and she is just an incredible human being. And she came to me with this business plan and said, "Can we have coffee?" And I was also at the time when I had just finished my business plan for my injectable program, and also my business program to be able to help estheticians once they get into practice. How do I register with the State? How do I do good business? How do I find my target market? So we put those two things together and we just said there's no way we can't work together. So we formed this partnership, and she has really just inspired me to think bigger, and there's just a tremendous need for this in our State. There's not a lot of solid medical programs in this State. I have hosted hundreds of interns in my career, and they come to me after doing a 600-hour program, and they know very basic ingredient knowledge, but they know one product line, right.
0:11:26.9 JM: And we wanna kind of change that narrative. We want estheticians to not just have the knowledge that they need to pass an exam, but also to be able to walk into a spa or a medical setting confidently and be able to land a job, and to be able to open up a practice if that's what their goal is. And there's no reason why you can't make six figures in this industry. One of our common goals is also to change the narrative in our community. There's oftentimes a lot of cattiness and a lot of competitiveness, and that's great, but not to the point where we tear each other's businesses down in their reputation. We wanna say, "Hey, let's compete with each other, but let's do it with integrity. And let's compete with each other by pounding the pavement as hard as the next person versus attacking and slandering businesses."
0:12:21.9 JM: So I think that there's not gonna... There's not a program like this out there. I have been going to different courses that I've done over a decade ago to just say, "Hey, what are you doing? How can I do this better. And how can I learn from you? And what's your experience?" Blows my mind that there's people teaching injectable programs that have never put a needle in someone's skin before. So we need to do better, and that is our goal, and we're just excited to do so. Katica came about because we just mixed Katrina and Jessica together, and now you have Katica Medical Aesthetic Academy, and we have over 40 years of experience together. We both are active in the community right now, we are working in that treatment room every single day, and neither one of us have plans to... Well, maybe Katrina, 'cause she'll be teaching a lot, but I don't have plans to step out of my practice.
0:13:16.6 MS: You mentioned how important and how passionate you are about the medical industry, and that's where you've come from, and you're carrying that into your training center and passing that on to the estheticians that you're mentoring and that you're teaching. Generally speaking, how important is it that estheticians have medical training in their career and in the schooling that they have?
0:13:42.0 JM: I think it's very important for estheticians to be cross-trained both in yes, the spa world, but also in the medical spa world, right. Because there are gonna be... You're gonna have that client that is on your table that just says, "You know what? These facials aren't enough. These products aren't enough." So what do we do then? We can either send them to a medical spa and at which point we risk losing that client essentially, because they're now introduced to another spa, or we can't ever please our clients and give them what they're looking for. So I think being cross-trained is really helpful, because there are a lot of things that we do even in our spas, in a basic spa setting that still requires some medical knowledge. If I'm doing extraction with a lancet, I need to know, "Where's the epidermis? How deep is too deep? Should I get blood flow here? Is this cystic? Is this not? What grade is this? And how else can I treat this acne if it goes out of my scope of what I can do in a spa setting?" In medical spa you can do a number of things. You can do double exfoliation, you can do laser for acne, you can do advanced grade chemical peels. You can do a lot of different things versus being limited to what you can do in a spa setting.
0:15:16.2 MS: What do you say to those out there that say there's no such thing as a medical esthetician, or estheticians should not be doing "medical".
0:15:25.9 JM: Yeah, I think that they're right. We are not medically trained to be giving medical advice, and there's no such license of medical esthetician. I refer to estheticians that have medical training or advanced modality training, like laser and injectables and PRP. All of those things require you... Or even IV nutrition therapy like myself. They require you to have medical knowledge, though for me, when I use the term medical esthetician, I'm referring to the fact that they have advanced modality training, not that that's their official title. I think that we don't give medical advice, but the skin is the largest organ in the body, so not looking at your clients as just a body and facial, but saying, "I am treating an organ." How can you not have some sort of medical knowledge and be able to effectively treat that, the largest organ in the body, right?
0:16:34.9 JM: So I think that medical estheticians, they are also phlebotomists, because if they are delivering platelet-rich plasma they need to know how stem cells and how growth factors and how fibroblast activity works. Those are all medical terms, and that is something you learn in a medical setting. So yes, there's no such thing as a medical esthetician, but there are a lot of estheticians that know far more than what they learn in a spa setting.
0:17:02.7 MS: Tell us a little bit about that. Is... Are they learning their basic aesthetic program and then moving into these advanced treatments? And how are you deciding what advanced treatments estheticians should be learning?
0:17:15.8 JM: Yeah, so they will learn their basic esthetician program. We have standards that we have to... And guidelines that we have been given by the State and DPOS. And we know that sanitation and things like that are very heavy on the boards, so we wanna make sure that we prepare them really well for those State boards. However, there's a lot of estheticians that are out there who've maybe been in the game for a long time, and they're going, "You know, this is fun, but I'm kind of stagnant. I need to be able to attract a different type of clientele so I'd like to move into the permanent make-up, or I'd like to learn laser, or how can I begin to learn injectables?" Our goal is to really inspire estheticians to do more.
0:18:10.4 MS: The business component was my next question for you. How important is it and are you gonna be incorporating this aspect of aesthetics? Once students graduate do they become an employee, do they become a business owner, and how do they do that?
0:18:27.5 JM: Yes, that is a huge part of what I think, I especially, bring to the program. I went from a one-room little studio to now having a five-room studio, eight employees, two locations, getting ready to open up another one hopefully by the end of the year, building a school, making seven figures as an esthetician which is... Blows my mind. It's incredible, and I wanna teach other people to do this. I have been very open and honest about my humble beginnings. And I am not super-educated, but one thing that I am really good at is surrounding myself with powerhouse women, people who do things a lot better than I do it, and I gravitate to them and I learn from them. You don't have to be the best at everything, but you do need to surround yourself with people who are the best at the things that you are lacking.
0:19:28.5 JM: I think that in terms of business, I've been able to do that. I have a incredible team of lawyers, of PR people, of accountants and I did that early on, because working and managing practices and medical spas I always saw the struggle. Because there's a lot of innovative people out there and who are extremely talented, but they do really crappy business and therefore their business closed. In the pandemic I think it was really survival of the fittest, you either folded up and closed down shop and stayed stagnant, or you use that opportunity to change how you do business, to build online platforms, to go electronic to go, "Okay, cool. This is gonna be the new norm, not just for the next three months, but for probably the next three years or foreseeable future. So how do I make those changes right now to have longevity and be able to continue to grow in this field?" And I wanna teach people to do better business.
0:20:34.5 JM: I am really sick of seeing my friends put so much money towards their esthetician career. They prematurely open up a spa without doing the leg work, and they end up shutting down quickly after that because they don't know business. And we don't... We always get caught up in, "I gotta do a permanent makeup course. I gotta do this, I gotta do this course", and we end up being Jane-of-all-trades and a master of none. So if you're already a good skin care specialist, then be a good skin care specialist. Stop taking those skin care classes and go take a business course. You know skin, you know chemistry, you know ingredients, take a business course.
0:21:16.3 MS: Yeah, all very, very good advice. Jessica, it's been a pleasure chatting with you today and thank you for sharing your expertise with all of us. Tell us where we can find you and learn more about everything you're doing.
0:21:27.4 JM: Yes, so you can find us online. My website is jmarieskinstudio.com, social media's jmarieskinstudio, both on Facebook and on Instagram. Our website and our social media content, it's a work in progress, but look out for Katica Medical Aesthetic Academy. We are hoping to open up by the summer, if not by the fall. We are both working really hard to get that up and going, and we have built you guys a tremendous program so we're super-excited. Thank you guys always for having me, I'm just really grateful to be here and be able to share this exciting news with you guys.
0:22:10.4 MS: Oh, we're very excited as well. So thank you so much for joining me, Jessica. Thank you to everyone listening in. Have a great day and we'll talk to you next time.
0:22:18.1 JM: Thank you. Have a good one.
[music]
0:22:21.5 S1: Thanks for joining us today. If you like what you hear and you want more, subscribe. If you wanna belong to the only all-inclusive association for estheticians that includes professional liability insurance, education, industry insights, and an opportunity to spotlight your sick skills, join at ascpskincare.com, only $259 per year for all this goodness. ASCP knows, it's all about you.