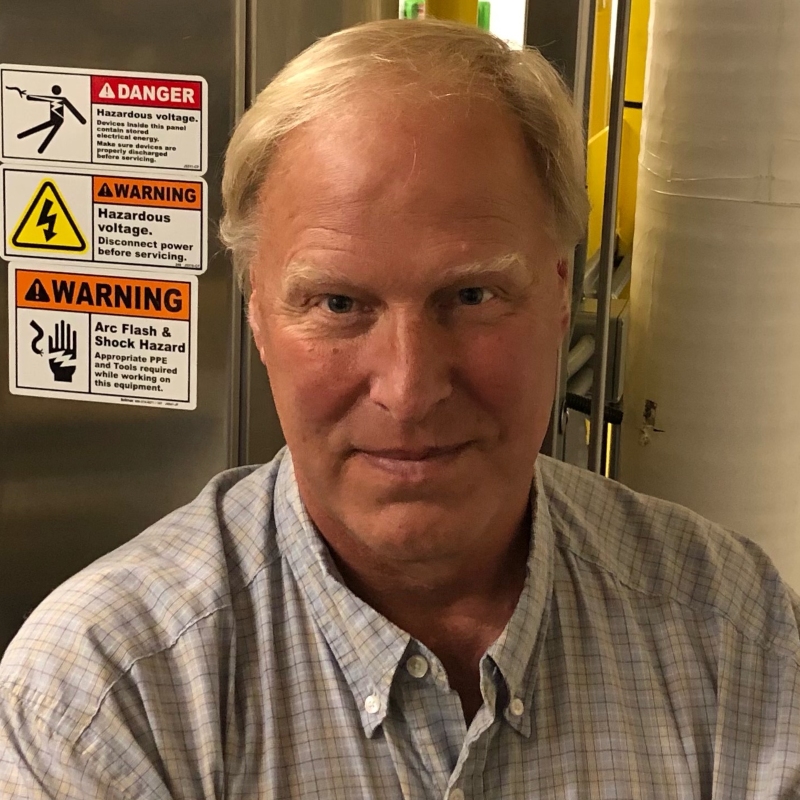 What do nuclear forensics and CBD have in common? Separations! While they're not exactly the same, there are similarities. Extraction is a method of separating specific compounds from plant material (biomass) to be used in formulations. Estheticians and skin care professionals may have heard a lot about extraction methods from their CBD skin care product brands, but in this episode of ASCP Esty Talk, we get an unbiased look at all the traditionally popular methods, plus a sneak peek at exciting and new "cleaner" methods. Listen in as we examine a surface level understanding of all things extraction with Steve Bonde.
About our Sponsor: Antedotum
Antedotum founder Karina Perez Marconi was raised on the island of Puerto Rico (born to a Cuban dad and Puerto Rican mom), which meant consistent sun exposure from an early age—and cumulative sun damage for the Latina's olive skin. For decades, Marconi was plagued by dark spots, which were compounded by lingering, postpartum melasma after the birth of her daughter, Havana. Working for many years in beauty at Chanel's New York headquarters deepened Marconi's understanding of premium skin care. But finding an antidote to her skin aliments remained elusive. When the family relocated to Aspen, Colorado, the unforgiving mountain climate of dry air, high altitude, wind, sun, and cold only intensified her skin conditions. 
Colorado is where Marconi took her curiosity of CBD and its purported curative abilities and started to sample an assortment of oils and balms. None of them smelled or looked great, but to her surprise, her skin started to transform. This unexpected discovery evolved into Antedotum.
About our Sponsor: Purafil
Purafil, established in 1969, is proud to protect people, processes, and environments worldwide. We manufacture revolutionary products that set the standards in our industry. Our focus is to create the world's best air purification products to make your life and business better. We are dedicated to making the world safer, healthier, and more productive.
Author Bio:
About Steve Bonde:
Steve Bonde began his education at the United States Air Force Academy and left shortly after receiving a knee injury. He served six years in the USAF Reserves. He received a bachelor's degree in chemistry from the University of Colorado in Boulder, Colorado. He has also taken graduate-level classes in analytical and synthetic chemistry and business.
During Bonde's career, he worked over two decades in analytical laboratories where he had roles of increasing responsibility. He developed several methods for the analysis of environmental samples, some of which were adopted as official methods for the State of Alaska. He transitioned to the industrial world, where he developed and patented processes for extracting organosulfur compounds from diesel fuel. This was followed by a move to Department of Energy national labs. There, he was a technical project and program manager for programs like nuclear forensics for several government clients, as well as projects like automation of forensic processes, building radiation monitoring portals at various ports around the world, creating a designated DOE User Facility operations and cost model, and led the definition of modular laboratory space, which saved the DOE over $2M per lab. He received over a half dozen outstanding performance awards and two Chairman's Awards, which are the highest awards that can be awarded at NREL.
When the necessity for budget cuts hit the federal government, Bonde was asked to evaluate a few hemp extraction processes for some friends. Being averse to any process that is "batch" in nature, he immediately wanted to do it better. He teamed up with his cousin Rick Bonde, a veteran of the music industry who had managed bands like Blink-182 and Sublime, and Amara Hazlewood, a recent Colorado School of Mines graduate. Together they formed Boulder Creek Technologies, LLC, and created their first system, the IS-10, a semi-continuous, countercurrent lipid extraction unit capable of extracting up to 125 pounds of hemp per day with an efficiency of over 95 percent. This system produces an infused tincture as high as 100 mg/mL CBD in a single step. This system produced many barrels of tincture and led to the creation of Boulder Creek Infusions, LLC, which produces both white label and commercial tinctures.