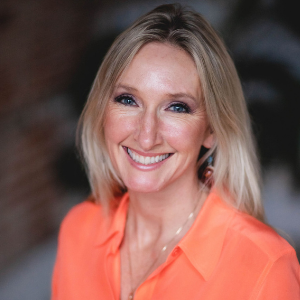 "Natural" and "non-invasive" are phrases that were once scoffed at by the beauty industry, perhaps because of the perception of (in)efficacy. However, in an industry as broad as ours, there is always a new treatment to consider, a new ingredient to drool over, or even a renaissance of thought. Acupuncture is an ancient medicine where the use of itsy-bitsy needles placed strategically on specific areas of the body make real, physiological changes. In this episode, we explore cosmetic acupuncture with licensed acupuncturist Rachael Rose to understand how this protocol balances the physiological landscape of lackluster, sagging, aging skin. What is it? How does it work? Could it be an excellent complement to our esthetic services? All questions answered in this podcast.
Author Bio:
About Rachael Rose
Rachael Rose graduated from Southwest Acupuncture College in 2003 with a master's in Chinese medicine and has been practicing in the Northwest Denver Highlands ever since. She has trained in Mei Zen Cosmetic Acupuncture with Denise Elinger, LAc, and Marth Lucas, LAc. With continuing education and practice in cosmetic acupuncture face lift, breast lift, tummy tightening, and scar reduction, Rachael Rose is the go-to for cosmetic acupuncture in Denver. With her background as a professor at the Colorado School for Traditional Chinese Medicine and Southwest Acupuncture College, Rose loves to educate her patients on how to take the best care of their whole body for beauty, from the inside out. She uses a variety of techniques in her practice, including acupuncture, acupressure, microneedling, homeopathic collagen injections, infrared light therapy, and dietary and skin care recommendations.
Connect with Rachael Rose:
Website: Fullcircleacupuncture.com
Email: Rachael@fullcircleacupuncture.com
Phone: 303-480-0080 (no texting to this number)
Facebook: https://www.facebook.com/rachael.rose.921/
Instagram: https://www.instagram.com/picturerach/
LinkedIn: https://www.linkedin.com/in/rachael-rose-028547127
About Ella Cressman
Ella Cressman is a licensed esthetician, certified organic formulator, business owner, and absolute ingredient junkie! As an educator, she enjoys empowering other estheticians and industry professionals to understand skin care from an ingredient standpoint rather than a product-specific view.
She has spent many hours researching ingredients, understanding how and where they are sourced, as well as phytochemistry, histological access, and complementary compounds for intentional skin benefits. In addition to running a skin care practice, Cressman founded a comprehensive consulting group, the HHP Collective, and has consulted for several skin care lines, including several successful CBD brands.
Connect with Ella Cressman:
Website: www.ellacress.com
Website: www.hhpcollective.com
Facebook: www.facebook.com/HHP-Collective-105204177682777/
Instagram: www.instagram.com/hhpcollective
LinkedIn: www.linkedin.com/in/ella-cressman-62aa46a
About our Sponsor: Antedotum
Antedotum founder Karina Perez Marconi was raised on the island of Puerto Rico (born to a Cuban dad and Puerto Rican mom), which meant consistent sun exposure from an early age—and cumulative sun damage for the Latina's olive skin. For decades, Marconi was plagued by dark spots, which were compounded by lingering, postpartum melasma after the birth of her daughter, Havana. Working for many years in beauty at Chanel's New York headquarters deepened Marconi's understanding of premium skin care. But finding an antidote to her skin aliments remained elusive. When the family relocated to Aspen, Colorado, the unforgiving mountain climate of dry air, high altitude, wind, sun, and cold only intensified her skin conditions. 

Colorado is where Marconi took her curiosity of CBD and its purported curative abilities and started to sample an assortment of oils and balms. None of them smelled or looked great, but to her surprise, her skin started to transform. This unexpected discovery evolved into Antedotum.
Visit: http://antedotum.com
As seen on The Today Show: youtu.be/xNcCuQE1Qjc
LinkedIn: linkedin.com/company/antedotum
About our Sponsor: Purafil
Purafil, established in 1969, is proud to protect people, processes, and environments worldwide. We manufacture revolutionary products that set the standards in our industry. Our focus is to create the world's best air purification products to make your life and business better. We are dedicated to making the world safer, healthier, and more productive.
Web: www.purafil.com
Facebook: www.facebook.com/purafil.inc
Instagram: www.instagram.com/purafil_inc
YouTube: www.youtube.com/channel/UC9JUjV7fgdjr1GTf-3jbahQ
LinkedIn: www.linkedin.com/company/purafil-inc./mycompany
Email: Seth.wyatt@filtrationgroup.com
Phone: 330-328-8431
About our Sponsor: LAMPROBE
The popular and revolutionary LAMPROBE utilizes radio and high-frequency technology to treat a wide variety of Minor Skin Irregularities™ (MSI)—non-invasively—with instantaneous results. Common conditions treated by the LAMPROBE include: vascular MSI, such as cherry angiomas; dilated capillaries; sebaceous MSI, including cholesterol deposits and milia; and hyperkerantinized MSI, such as keratoses and skin tags.
The LAMPROBE uniquely assists modern, capable, and skilled skin care practitioners to do their work more effectively and with greater client and professional satisfaction. Setting standards in quality, education, and training, the LAMPROBE has become an essential tool enabling skin care practitioners around the world to offer new revenue-enhancing and highly in-demand services.
Website: www.lamprobe.com
Email: info@lamskin.com
Phone: 877-760-2722
Instagram: www.instagram.com/lamprobe
Facebook: www.facebook.com/theLAMPROBE
About our Sponsor: Sorella Apothecary
Sorella Apothecary is a professional skin care line that combines the best of modern-day science with natural, old world philosophies. The line is created for the esthetician by the esthetician. Botanically based, the results-driven product line is made for multiple skin types. Every ingredient is hand-picked with a less-is-more approach to deliver the best, most effective results. Sorella Apothecary believes in real results and achieving those results without compromising the skin's integrity. Sorella translates to "sister" in Italian and the brand gets its name from its co-founders, Danielle and Emily, who are sisters by marriage.
https://www.facebook.com/sorellaapothecary
https://www.instagram.com/sorellaapothecary/
https://www.tiktok.com/@sorellaapothecary?lang=en
https://twitter.com/SorellaApoth
About Associated Skin Care Professionals (ASCP):
Associated Skin Care Professionals (ASCP) is the nation's largest association for skin care professionals and your ONLY all-inclusive source for professional liability insurance, education, community, and career support. For estheticians at every stage of the journey, ASCP is your essential partner. Get in touch with us today if you have any questions or would like to join and become an ASCP member.
Connect with ASCP:
Website: www.ascpskincare.com
Email: getconnected@ascpskincare.com
Phone: 800-789-0411
Facebook: www.facebook.com/ASCPskincare
Instagram: www.instagram.com/ascpskincare
[music]
0:00:00.0 Ella Cressman: Antedotum is a dermatologist and esthetician-approved CBD skin care brand that is featured in some of the country's most prestigious day spas and integrated by estheticians into their services, creating a must-have for their clients' daily skin regimen. The company's proprietary formulas are 100% clean, plant-based, responsibly sourced in the USA, never animal tested, and features its own potent 500mg full-spectrum CBD complex. As the only CBD skin care brand with a medical advisory board comprised of dermatologist researchers, Antedotum is undertaking the groundbreaking efficacy of the Antedotum CBD complex as a skin care ingredient. Antedotum products are multifunctional and multi-correctional, made for all skin types and sensitive skin. Use them alone or combine them into your routine.
0:00:48.5 EC: This podcast episode is sponsored by LAMPROBE. LAMPROBE is a popular and revolutionary device that enables skin care practitioners to successfully treat a wide variety of minor skin care irregularities such as clogged pores, cholesterol deposits, dilated capillaries, skin tags, and many more common skin conditions. LAMPROBE treatments are non-invasive and deliver immediate results. The LAMPROBE can expand your standard service menu with new and highly in-demand services. For more information, visit lamprobe.com, follow @lamprobe on social media, that's L-A-M-P-R-O-B-E, or call 877-760-2722.
0:01:39.6 EC: You've trained your staff, set up hand-sanitising stations, and provided surface wipes, now it's time to complete your infection prevention protocol today by effectively cleaning the air and providing peace of mind to your clients. Purafil technology removes harmful airborne contaminants and odours from sensitive environments around the world. They are trusted to protect IVF clinics, hospitals, salons, and even the priceless art in the Sistine Chapel. The PuraShield 500 is engineered with a multi-stage filtration system that removes 99.999% of aerosols carrying viruses, and can clean the air every 10 minutes in an average-sized esthetician's environment, patented by Purafil, a market leader in air filtration for over 50 years. Visit purafil.com and check out their indoor air quality equipment to learn more, and log on to ascpskincare.com to view your exclusive membership discounts.
0:02:36.6 EC: You are listening to ASCP Esty Talk where we share insider tips, industry resources, and education for estheticians at every stage of the journey. Let's talk, 'cause ASCP knows it's all about you. Hello and welcome to ASCP Esty Talk, I'm Ella Cressman. I'm a licensed esthetician and owner of the HHP Collective. And just like many of you, I'm a constant student. Now, aesthetics is a very broad profession, from lash extensions and spray tans to corrective protocols. What always amazes me is there is always more, either a new treatment, a new ingredient, a new protocol, a new device, or even a renaissance of thought. We see this with the emerging popularity of natural or non-invasive. Where the past 30 years of aesthetic services have focused on aggressive anti-aging modalities, in the past few years, we have seen a consumer shift to more natural ingredients, whole food diets, and effective yet non-invasive protocols.
0:03:42.1 EC: Today, we're going to explore one of those. We're going to talk with licensed acupuncturist Rachael Rose about cosmetic acupuncture. We want to better understand what it is and how it works. Rachael Rose is a graduate from Southwestern Acupuncture College in 2003 with a master's in Chinese medicine. She has been practicing in Northwest Denver Highlands ever since. She has trained with Mei Zen Cosmetic Acupuncture with Denise Ellinger, founder of R3 Skin Nutrients, and Martha Lucas, both licensed acupuncturists as well. With continuing education and practice in cosmetic acupuncture, face lifts, breast lifts, tummy tightening, and scar reduction, Rachael Rose is the go-to for cosmetic acupuncture in the Denver area. With her background as a professor in Colorado School for Traditional Chinese Medicine and at the Southwest Acupuncture College, she loves to educate her patients on how to take the best care of her whole body for beauty from the inside out. She uses a variety of techniques in her practice, including acupuncture, acupressure, microneedling, homeopathic collagen injections, I can't wait to hear more about that, and infrared light therapy, and dietary and skin care recommendations. Welcome, Rachael, thank you so much for being with us.
0:05:00.3 Racheal Rose: Thanks for having me.
0:05:00.8 EC: I'm very excited to talk to you about this because it's something that I'd actually wanted to have done, especially now, I'm gonna be 43 this year, well, actually next month, and wow, does the cell metabolism change. You hear warnings, but you don't really... What the heck? It's like being on a Gravitron and then it stops and it ____. With that, what is cosmetic acupuncture?
0:05:25.3 RR: Cosmetic acupuncture is a way to rejuvenate and bring more youthful look to your skin. As we age, we have fine lines, wrinkles, our skin can become dull, we get a sagging around our jawline, over our eyes, and cosmetic acupuncture really gives a great lift and tightening to the skin, increasing blood flow, circulation, and overall chi to your face so you can get a great lift. What it does is it's a process of... There's several different techniques of doing cosmetic acupuncture. The style I do is Mei Zen or also known as facial rejuvenation, and it's using tiny needles, putting them into points in the face that creates a micro-trauma to the skin. It's very shallow, the needles just go into the dermal-epidermal layer, and it stimulates those cells to create protein collagens, scavenge the peptides from your plasma to plump up the skin. So it's like you took an iron over the fine lines in your forehead, for example, or your crow's feet, they really smooth out. Then also gives a lift to your jawline, above your eyes. It's also really helpful for under your chin for that tightening and a lift.
0:06:38.8 EC: And so it works by not just stimulating energy, but it also has physiological function, it sounds like.
0:06:45.0 RR: Absolutely.
0:06:46.3 EC: Now, I was lucky enough to take your acupressure class, and I incorporate those techniques almost every treatment, usually during actually my face washing, when I cleanse the face, but it's interesting in that class with the acupressure, you could see a visible difference just from using those points that we learned about. How is cosmetic acupuncture different from acupressure?
0:07:13.0 RR: Well, I'll say that I had your facials and they're fantastic. I can always tell when you're doing the points because there's a definite change in how you're touching my skin, and it's very energetic and it's real lifting that happens, and I can tell after your facials how rejuvenated I look. So you do an excellent job with acupressure.
0:07:31.8 EC: Oh, thanks.
0:07:32.9 RR: Acupressure is helpful, and if you teach your clients how to do acupressure and they do it a couple times a week, you are gonna get some lift and some lasting results. The thing is, the clock starts ticking the minute you stop doing it. And so gravity and lifestyle, diet, all that stuff starts happening the minute you stop your session. With acupressure, you just have to keep up with it a little bit more than the cosmetic acupuncture with the needles, 'cause the needles are very pinpoint directive, and in combination with the points on the body, it goes very deep into the meridian system to stimulate... Your whole body's like hey, let's raise up the chi, let's lift it up and give some lift and bring the blood flow to the face, and also that micro-trauma that we talked about with the needles that doesn't happen with the acupressure. That being said, acupressure is incredibly beneficial.
0:08:26.3 EC: And probably combined, they're excellent too.
0:08:28.7 RR: Of course. It's great between treatments.
0:08:31.6 EC: How long does cosmetic acupuncture last?
0:08:34.5 RR: Great question. So I've been doing this protocol since 2005, and the protocol starts... It's twice a week for five weeks. So it's five weeks, we get to know each other, it's lots of fun, you come two times a week. [chuckle] 'Cause we really have to get that momentum going. We need to get the ball really rolling and get it to really "stick". Now 10 is just the starting point. Sometimes people need to come, maybe they need, instead of five weeks, six weeks, seven weeks, depending on how their skin is, their age, genetics, diet, lifestyle, everything, and sun damage, everything that goes into what our skin looks like. After that initial protocol, when we get to a level it seems like the lines have gone away as much as they're gonna go, we've got as much lift as we want, then we start on the maintenance. And some of my patients come once a month for maintenance, and with their cosmetic acupuncture, they're getting a whole body treatment anyway, so it's really, really preventative and people stay really healthy. And when you're healthy, your skin is gonna look fantastic.
0:09:34.0 RR: Other people come seasonally, so every three to four weeks, season change, that's a popular time for people to come in and do their cosmetic acupuncture tune-up. Other people, six months. I have one lady, she comes once a year and gets a pretty good lift. She's been coming to me for six years without having to go through the whole protocol. So I'd say probably six years without having to go through the protocol again, if you keep up with your tune-ups.
0:09:58.2 EC: Hey guys, stop. Let's take a quick break.
0:10:01.3 EC: Sorella Apothecary is a botanically-based professional skin care line that is the perfect balance of science and nature. Created for the esthetician by the esthetician, Sorella supports their partners by offering monthly educational webinars, in-depth product knowledge sessions, seasonal protocols, and unique training on new products, professional partners also have full access to marketing materials and customer service support to help build and evolve their business. Feed your skin, treat your soul. If you're interested in learning more about partnering with Sorella, email hello@sorellaapothecary.com.
0:10:43.8 EC: Let's get back to the conversation.
0:10:46.6 EC: Have you ever over-lifted anybody? [chuckle] Is that possible? You said you get to a part where the lift is good and then you maintain.
0:10:53.1 RR: Well, I have not over-lifted, but sometimes you can get one eye lifts higher than the other eye, for example. So when you come, I try to... I start on one side of the face, then I do the other side of the face next time, 'cause it's just a the time lag, although I have gotten a lot faster over the years, so the disparity of the sides of the face isn't as noticeable, so if I just alternate right and left, it's pretty good. And then the next time... It's hardly noticeable, but then the next time you come in, you can do the other side first, and then so that the left eyebrow isn't higher than the right eyebrow.
0:11:26.4 EC: Yeah, very curious. [chuckle] I've actually had that from Botox once. I've had, I guess, I have one winking eye where I use the muscle a lot more, and so when the muscle that pulls it up is softened and they can't pull up anymore, then my winking eye takes over and I was like, "Oh my gosh, I look very curious," and I had to look like that for a long time.
0:11:47.6 RR: You were very interested in what everybody was saying.
0:11:49.5 EC: Yeah, or like, "I don't believe you," discerning, either discerning or curious or interested, one of the two.
0:11:55.1 RR: Right? But one thing I will say this about Botox, so people always ask me, "Can I do it with Botox?" And yes, you can do cosmetic acupuncture, I just like a week to pass. I have had a time when someone came in and they had Botox the day before and were not upfront with me about it even though I had my suspicion. I'm like, "Did you do Botox recently?" "Oh no, it was a while ago," and then I did the treatment and that moved that Botox around in a very strange way. So there was quite a few visits to manage that after. So definitely a week after Botox because...
0:12:32.8 EC: A week after.
0:12:33.2 RR: We're moving the chi around, so the chi in the forehead starts moving around and that Botox isn't settled in yet...
0:12:39.4 EC: It might get loose.
0:12:39.5 RR: And it started moving around. We got a happy ending. She ended up getting a really nice result with her cosmetic and her Botox, but...
0:12:47.3 S3: But it would have been better at a little... A few days later.
0:12:50.2 RR: A few days later, yes.
0:12:52.1 EC: But Botox and cosmetic acupuncture are not... They're like cousins, but they're not sisters.
0:12:58.5 RR: Yeah, I'd say, yes, distant cousins.
0:13:00.9 EC: So this would... Cosmetic acupuncture, it's more like a non-surgical facelift.
0:13:07.2 RR: It's non-invasive, we're just going to that dermal-epidermal layer, not penetrating very deeply, not close to the nerves, not close to any blood vessels. Occasionally you will get a little bruise from it, like the size of the end of an eraser, a little grey spot. Under the chin sometimes we can get a little more bruising, but the nice thing about that is it's in the shadow of your jaw, so people... It's not very noticeable.
0:13:32.3 EC: You just look thinner. [chuckle]
0:13:34.4 RR: Yeah.
0:13:35.0 EC: It's already bronzer there anyways.
0:13:37.5 RR: Exactly.
0:13:39.0 EC: What is your favorite cosmetic acupuncture story?
0:13:46.8 RR: So my mom, she was a nurse, and it turns out she didn't really believe in acupuncture, I didn't realize it. Even though she'd been getting really good help with her sore frozen shoulder and all these other techniques I did, this was when I was first starting out, and I did the training about 2005, so I was like, "Mom, let me do this protocol on you," and so I did the protocol, and it's the first time she ever really believed that acupuncture worked. She confessed to me later. So she went home and all of her friends are like, "You look so good. What's going on with your skin?" and, "You look amazing," and my mom could tell how good she looked, and she could compare pictures from before and after, and she's like, "I have to be honest with you, Rache, that was the first time I really thought acupuncture was working, it wasn't placebo." So even though we got you to sleep, got rid of hot flashes, your shoulder was fixed, you didn't believe it until the cosmetics. She's like, "Honestly, I have to be truth. I didn't think acupuncture worked until you did the cosmetic."
0:14:45.5 EC: Oh, how funny. So obvious, and that was from one treatment.
0:14:49.4 RR: Yeah, just I actually did three treatments.
0:14:51.3 EC: Oh wow.
0:14:51.9 RR: I did three treatments on her when she was out to visit, and had she... She doesn't live here, so had she been here for five weeks, we could have done the whole protocol.
0:15:00.6 EC: Oh wow.
0:15:01.5 RR: Yeah, and just with that she had results. Of course, it didn't last long because it just lasted about a month or two.
0:15:07.9 EC: 'Cause you have to keep it, you have to do the whole protocol, and then you... And the upkeep.
0:15:12.6 RR: Exactly, because you're really working with momentum. It's like pushing a boulder up a hill. Say you got a boulder and you're pushing it up the mountain, and if you stop halfway, it's gonna fall back, fall back. Keep pushing, keep pushing, and then you get to the top, it's gonna stay there and maybe go over the other side, but it's not gonna roll back on you, and that's what happens if you stop the protocol too soon.
0:15:33.4 EC: And so are... Each treatment or each appointment is an hour, 45 minutes to an hour?
0:15:39.0 RR: Yeah, about 45 minutes, first visit's an hour, follow-up visits are about 45, 50 minutes. As I've been doing this for 16 years or something, I've gotten a lot faster.
0:15:50.6 EC: What should people know ahead of time that are interested in this type of service?
0:15:56.4 RR: So you can't be on blood thinners if you wanna do this protocol 'cause of bleeding and bruising. I ask that people don't do any aspirin, ____ or Tylenol, they're also blood thinners, or alcohol, because it just thins your blood and there's just... You get an increased risk of bruising and I don't want that.
0:16:13.3 EC: Any contraindications? Is this for anyone who... Is this not good for anyone?
0:16:18.2 RR: If you've got a lot of pain, it's not for you, if you have a lot of... If you're in your period and have a lot of heavy bleeding, and yes, if you have a lot of heavy bleeding, we need to treat that first, like more than a tampon an hour, for example. It's just too draining. I had a woman came in for her tune-up today, and she had had COVID about a month ago, and this is the first time I saw her, and she came in for her tune-up and she still hasn't recovered from COVID, just really low energy, and I told her we can't do it today. We need to focus on keeping your immune system strong, keeping you built up. So I'm very responsible with that. I don't wanna do a treatment and then have them feel sicker and not have that good of a result, just 'cause their energies are really low. Or if someone comes in and they're like really hung over, it just doesn't work, and then get a really bad headache, and there could be vomiting. It's happened.
0:17:16.6 EC: So you need to be in good...
0:17:17.0 RR: "I have to vomit." [chuckle] "Shoot, I'll take all the needles out, don't vomit on me."
0:17:21.1 EC: Oh, jeez. It's interesting, I don't know who's listening who's had some... I've had some amazing experiences with acupuncture, and some of the points that will be hit, it feels like a ripple in a pond, like you're chucking a pebble in in a pond, you know? So I can imagine it is important to be in the best mental space, absolutely, sometimes, not always, but, an in...
0:17:47.1 RR: We can do it if you're not in a great mental space, or if you're feeling a little bit down, or your energy is a little bit low, but if it's like a real chronic health condition, we better really focus on that first.
0:17:58.7 EC: Okay, do you have another story for us?
0:18:01.9 RR: I do, this is a story that brings me so much joy. I had a patient for many years, she was in her 60s, and she had lost about 55 pounds after trying for many years, she found a dietary system that worked for her. And she was feeling great, tons of energy, happy, sleeping well, and everyone around her kept asking like, "Are you okay? Are you tired? What's wrong? Are you okay? Are you feeling well?" 'Cause she had lost so much weight and her skin just started... Was just hanging off of her skull, and she had a lot of droop under her chin. It was so... Just the skin was just hanging there.
0:18:42.4 RR: And I said, "Let's just try this cosmetic acupuncture protocol and see what you think," and she's like, "I wanna go get a surgery. I'm willing to do anything. Let's do this." So we did the cosmetic acupuncture with a big focus on under the chin and the lower part of the face, and two days later she came in, and I was just looking at her, and I couldn't believe my eyes what I was seeing. She had so much lift under her neck. And I said, "Hey, well, how are you doing? How was the treatment?" And she's like, "Well, what do you think?" And then we both burst into tears because we were so happy, she got so much lift just from that first visit. And so we were able to really tighten her up, and people around her it's like, "Wow, you're looking great, you're looking great." And she was really... Started to really shine because that loose skin tightened up. It was pretty dramatic, and it was more dramatic than I've ever seen anybody have a result with cosmetic acupuncture, honestly, it was incredible.
0:19:39.5 EC: So finally, how she was feeling inside was projecting outside too.
0:19:43.3 RR: 100%, and I'm happy to say she did her protocol, and she comes every month and gets her tune-up, and she looks fantastic.
0:19:51.3 EC: That is amazing. I love that story. What else would you like people to know about cosmetic acupuncture? The esthetician, but also the consumer.
0:20:00.5 RR: Well, what I like to tell... I love... My favorite people is the patient that's in their mid-30s, and they're starting to get the lines between their eyes, and I just like... ____ the hatchet line, I'm like, "Let me just do a couple points in that, some cosmetic acupuncture, 'cause you're getting a deep line there," and like, "Oh yeah, I'm thinking about getting Botox." I'm like, "Okay, what's the end game? You're just gonna get Botox for the rest of your life, or do we wanna try an alternative?" So I'll just do just cosmetic acupuncture just in that tiny little point on the forehead, just to show them this actually works. And it smooths out and they can't believe it, and they're like, "Wow, we have to do that protocol, that's amazing, and I can't believe how that worked."
0:20:49.2 RR: That's what I like to let people to know, that there are other options besides getting Botox in your forehead, especially when you're young, because you're gonna keep doing it for the rest of your life, and then is that okay? I don't know. There's some research that says maybe it's not that great. And there's these estheticians and people out there, my audience is like, "No, don't say that," and I'm like, "Don't judge." I had a woman today, she's like, "Can you help me out with these lines right now? I wanna get Botox. Can you get these to go away within a week?" I'm like, "I can't, get your Botox. You have this thing coming up." So I'm not anti-Botox, but I'm also, "What other options are out there that you might not even know is an option?"
0:21:37.2 EC: Or combined therapies, cause even Botox wouldn't work in a week necessarily, it takes up to two weeks to take hold. So it's nice to understand the alternatives, and understanding the therapies, understanding the modalities just adds tools to our tool box, because like Rachael mentioned, there are contraindications with treatments. Is that also a contraindication for other modalities like cosmetic acupuncture, and then two days later, they go to their esthetician for a chemical peel? Are those...
0:22:09.7 RR: No.
0:22:10.0 EC: Oh that's good.
0:22:10.8 RR: Good, they're great, I love it. I think it's great. I always recommend that when our patients are going through the protocol, they get at least one facial.
0:22:18.2 EC: We are so focused with what's on the outside and often... It goes to say for a lot of things, we think our scope of practice is what we apply on the face, but we also know, especially during consultation, that there are contributing factors, digestively, insomnia or lack of sleep and stress, they all take a toll on your complexion in one way or another. So if you are experiencing a high stress period like we all just got through, the last 12 months was brutal on a lot of people, and so when we were able to re-open and people were coming back, not just the maskne which was a tactile and a hormonal thing, but also just the depletion of nutrients in the skin, the depletion of function in the skin was remarkable. I noticed that in so many of my clients, remarkable. Something like this, and when you're looking at whole body that... Alternative therapies like Botox or a facelift or radio frequency, they don't necessarily consider the whole being, the whole person.
0:23:19.6 RR: Yeah, just that kind of that dullness of the complexion that you're talking about. In Chinese medicine, we call it ____, it's dull, your complexion... Your skin looks dry, it's not vibrant. So we get some treatment going and tonify the inside, give you a little boost, just like you can just see it on the skin.
0:23:36.5 EC: I kind of picture it like those AED defibrillators that are... You rub them together, little pads and you put ____ "Clear!" And it revives.
0:23:46.6 RR: Yes, exactly.
0:23:47.3 EC: That's what I'm thinking. It's reviving.
0:23:49.6 RR: Yeah, it is. It is reviving, right.
0:23:52.3 EC: Well, I can't wait to try mine. [laughter] I can't wait to try it.
0:23:56.0 RR: Let's do this thing.
0:23:57.3 EC: It sounds awesome. Let's do it.
0:23:57.8 EC: It's really great.
0:23:58.9 EC: Well, thank you so much, Rachael. I know that you are all things inside out, and you yourself are inside out beautiful, so thank you so much for joining us. We will have Rachael's information on ways to connect in the show notes, but before we go, Rachael, is there anything else you wanna add?
0:24:14.9 RR: Well, I just wanna thank you for giving me this opportunity to reach out to your community, your beautiful community. And if anyone has any questions about cosmetic acupuncture and how it could fit in their practice, give me a call.
0:24:27.9 EC: Awesome, thank you so much, Rachael. Yeah, she's very gracious and generous with her time, she's always very helpful. Well, thank you for tuning into ASCP Esty Talk, I am Ella Cressman, and we will catch you on the next one.
[music]
0:24:40.3 EC: Thanks for joining us today. If you like what you hear and you want more, subscribe. If you wanna belong to the only all inclusive Association for Aestheticians that includes professional liability insurance, education, industry insights, and an opportunity to spotlight your sick skills, join at ascpskincare.com. Only 259 per year for all this goodness. ASCP knows it's all about you.