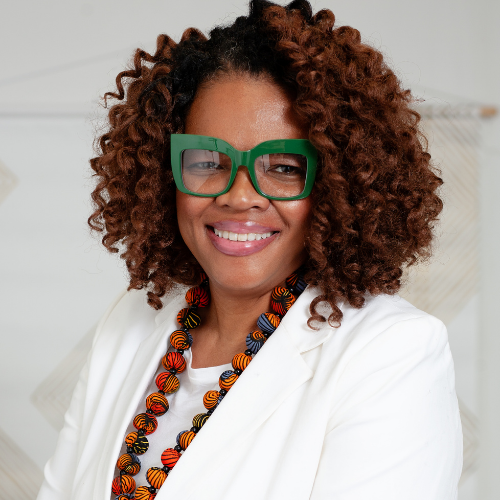 What is wellness? Is it diet and exercise? Meditation? Gratitude? The World Health Organization defines it as ". . . a state of complete physical, mental, and social well-being, and not merely the absence of disease or infirmity." The skin care industry is interwoven with wellness gurus and practices, but what is the connection between wellness and the skin? How can skin care practitioners define their personal wellness, as well as incorporate it into their skin care practices? In this episode, we are joined by wellness aficionado and fellow spa professional Sherrie Tennessee.
About Sherrie Tennessee:
Sherrie Tennessee has over 20 years of experience in the spa and wellness, education/training, and business leadership industries. Recognized as a world-class speaker, seasoned consultant, trainer, business and wellness coach, and wellness "mixologist," Tennessee is an author of three books and has designed, developed, and facilitated training programs for a variety of spa locations, including Sandals Resorts International, Red Lane Spa, and Mandarin Oriental. Tennessee has a BS in Biology and an MBA in Marketing and Entrepreneurship, and recently completed a graduate program certificate training in Integrative Health and Wellness.
Connect with Sherrie Tennessee:
Website: www.spasos.com

Email: thespasos@gmail.com

Phone: 240-745-5316
FB: SpaSOS
TW: @the_spasos
Instagram: @thespasos
YouTube: https://www.youtube.com/channel/UCRUkE8ge88dMxtV50iwhY2g

LinkedIn: https://www.linkedin.com/in/sherrie-tennessemba/
About Ella Cressman:
Ella Cressman is a licensed esthetician, certified organic formulator, business owner, and absolute ingredient junkie! As an educator, she enjoys empowering other estheticians and industry professionals to understand skin care from an ingredient standpoint rather than a product-specific view.
She has spent many hours researching ingredients, understanding how and where they are sourced, as well as phytochemistry, histological access, and complementary compounds for intentional skin benefits. In addition to running a skin care practice, Cressman founded a comprehensive consulting group, the HHP Collective, and has consulted for several skin care lines, including several successful CBD brands.
Connect with Ella Cressman:
Website: www.ellacress.com
Website: www.hhpcollective.com
Facebook: www.facebook.com/HHP-Collective-105204177682777/
Instagram: www.instagram.com/hhpcollective
LinkedIn: www.linkedin.com/in/ella-cressman-62aa46a
About our Sponsor: Antedotum
Antedotum founder Karina Perez Marconi was raised on the island of Puerto Rico (born to a Cuban dad and Puerto Rican mom), which meant consistent sun exposure from an early age—and cumulative sun damage for the Latina's olive skin. For decades, Marconi was plagued by dark spots, which were compounded by lingering, postpartum melasma after the birth of her daughter, Havana. Working for many years in beauty at Chanel's New York headquarters deepened Marconi's understanding of premium skin care. But finding an antidote to her skin aliments remained elusive. When the family relocated to Aspen, Colorado, the unforgiving mountain climate of dry air, high altitude, wind, sun, and cold only intensified her skin conditions. 

Colorado is where Marconi took her curiosity of CBD and its purported curative abilities and started to sample an assortment of oils and balms. None of them smelled or looked great, but to her surprise, her skin started to transform. This unexpected discovery evolved into Antedotum.
Visit: antedotum.com
As seen on The Today Show: youtu.be/xNcCuQE1Qjc
IG: instagram.com/ANTEDOTUM
LinkedIn: linkedin.com/company/antedotum
About our Sponsor: Purafil
Purafil, established in 1969, is proud to protect people, processes, and environments worldwide. We manufacture revolutionary products that set the standards in our industry. Our focus is to create the world's best air purification products to make your life and business better. We are dedicated to making the world safer, healthier, and more productive.
Web: www.purafil.com  
Facebook: www.facebook.com/purafil.inc  
Instagram: www.instagram.com/purafil_inc  
YouTube: www.youtube.com/channel/UC9JUjV7fgdjr1GTf-3jbahQ  
LinkedIn: www.linkedin.com/company/purafil-inc./mycompany 
Email: Seth.wyatt@filtrationgroup.com
Phone: 330-328-8431
About our Sponsor: Sorella Apothecary
Sorella Apothecary is a professional skin care line that combines the best of modern-day science with natural, old world philosophies. The line is created for the esthetician by the esthetician. Botanically based, the results-driven product line is made for multiple skin types. Every ingredient is hand-picked with a less-is-more approach to deliver the best, most effective results. Sorella Apothecary believes in real results and achieving those results without compromising the skin's integrity. Sorella translates to "sister" in Italian and the brand gets its name from its co-founders, Danielle and Emily, who are sisters by marriage.
Visit www.sorellaapothecary.com for more information and follow us on:
Facebook
Instagram
TikTok
Twitter
About Associated Skin Care Professionals (ASCP):
Associated Skin Care Professionals (ASCP) is the nation's largest association for skin care professionals and your ONLY all-inclusive source for professional liability insurance, education, community, and career support. For estheticians at every stage of the journey, ASCP is your essential partner. Get in touch with us today if you have any questions or would like to join and become an ASCP member.
Connect with ASCP:
Website: www.ascpskincare.com
Email: getconnected@ascpskincare.com
Phone: 800-789-0411
Facebook: www.facebook.com/ASCPskincare
Instagram: www.instagram.com/ascpskincare
0:00:00.0 Ella Cressman: Antedotum is a dermatologist and aesthetician approved CBD skin care brand that is featured in some of the country's most prestigious day spas and integrated by aestheticians into their services, creating a must-have for their clients daily skin regimen. The company's proprietary formulas are 100% clean, plant-based, responsibly sourced in the USA, never animal tested and features its own potent 500 milligram full spectrum CBD complex. As the only CBD skin care brand with a medical advisory board comprised of dermatologist researchers, Antedotum is undertaking the ground-breaking efficacy of the Antedotum CBD complex as a skin care ingredient, Antedotum products are multi-functional and multi-correctional, made for all skin types and sensitive skin, use them alone or combine them into your routine.
0:00:48.3 EC: You've trained your staff, set up hand sanitizing stations and provided surface wipes, now it's time to complete your infection prevention protocol today by effectively cleaning the air and providing peace of mind to your clients, Purafil technology removes harmful airborne contaminants and odors from sensitive environments around the world, they are trusted to protect IVF clinics, hospitals, salons, and even the priceless art in the Sistine Chapel, the PuraShield 500 is engineered with a multi-stage filtration system that removes 99.999% of aerosols-carrying viruses and can clean the air every 10 minutes in an average-sized aestheticians environment, patented by Purafil, a market leader in air filtration for over 50 years. Visit purafil.com and check out their indoor air quality equipment to learn more and log on to ascpskincare.com to your view your exclusive membership discounts.
0:01:44.7 EC: You are listening to ASCP Esty talk, where we share insider tips, industry resources and education for aestheticians at every stage of the journey. Let's talk, 'cause ASCP knows, it's all about you.
0:02:00.9 EC: Hello and welcome to ASCP Esty talk, the Ingredient Decked Out series, here we explore the fascinating world of ingredients and how they work within the skin. I am Ella Cressman, licensed aesthetician and owner of the HHP Collective, I am also a certified organic skin care formulator and total and a complete ingredient junkie. Now, I have really been looking forward to this episode because I feel it's extremely important, as professionals it makes sense that we would first reach for topical solutions for our clients skin, but there's something we often touch on in initial consultation or are aware of because of ongoing relationships but not addressed enough. I'm talking about the mind-body connection, holistic wellness, not just the hippy dippy stuff, I mean real scientific evidential proof of mindset, mental health, lifestyle, and how that relates to your physical health, and by physical health, I don't mean yoga, I don't mean CrossFit, I mean, my hair is falling out, I have a pimple, I have dry patches, why is my skin dry? Why is my skin oily? Why do I have this rash? All of the above. We're going to talk about wellness today and the ingredient would then be, of course, our brains, our bodies, really, our spirit, pick one. And we are fortunate enough to be joined by an expert on the subject, not just in generality, but specifically the spa industry. Welcome, Sherrie Tennessee.
0:03:32.8 Sherrie Tennessee: Woohoo, so happy to be here.
0:03:35.1 EC: I'm so happy to be here with you Sherrie, you have a long extensive resume of appropriate and applicable qualification, so let's just give them the rundown. You have over 20 years of experience in the spa and wellness, education training and business leadership, you are recognized as a world-class speaker, you are a seasoned consultant, trainer, business, and wellness coach, and wellness mixologist. I can't wait to get into that. You are also an author of three books and you have designed, developed, and facilitated training programs for a variety of spa locations including the Great Sandals Resort, Red Lane Spa, and Mandarin Oriental. You have a BS in Biology and MBA in marketing and entrepreneurship and you recently completed a graduate program certificate training in Integrative Health and Wellness, whoo.
0:04:30.3 ST: I know, right? And that's the short one.
0:04:32.2 EC: That's the short, I know, I know, and I think what you forgot to add in here is that you literally, or what I forgot to add in there, you literally wrote a book on how to write a book and you're so inspirational to me, and I'm also, including all this, I hold you as a dear friend.
0:04:49.8 ST: Absolutely, which is why I'm so excited to be up and talking about wellness, it's one of my favorite topics with one of my favorite people so, this is a win-win.
0:05:00.4 EC: Now, we spend hours on the phone, especially during the pandemic, those are some of my favorite conversations, where we're like, "WTF is going on right now." And we talked each other off a ledge quite a bit and it was an interesting, I think, a lot of people are way more aware, like 2019 definition of wellness, like, personal definition of wellness versus 2021 definition of wellness, I think it might be a little different, but, 'cause, it's just a whole, I mean, as we're kind of coming out and birthing into this new, this new-new way of things, it feels like... Like I've been talking to a lot of people and it's like, "Did last year really happen? It feels so weird."
0:05:40.9 ST: Oh it happened.
0:05:41.3 EC: 'Cause things are reopening and I'm like, "Oh yeah," as I'm like shimmying into my yoga pants that are tight, yoga pants that are tight, I'm like, "Oh yeah, it happened." Sherrie...
0:05:50.8 ST: It definitely happened.
0:05:52.0 EC: We've heard a lot about wellness in the past, I don't know, five years, would you say, but you've been speaking wellness for, well over 20 years. So, beyond just like a trendy buzz word, what is wellness?
0:06:06.1 ST: Well, it's interesting, so the World Health Organization has a definition, and I did an article a couple of months ago talking about wellness and African Americans, particularly, women, and the definition that we see quite often is a state of complete physical, mental, and social well-being. It goes beyond your freedom from disease and infirmity and emphasizes the proactive maintenance and improvement of health and well-being. What's really interesting about that definition is it goes back to the 1940s, it's not a new definition, and it was actually, I think it came from Germany and there's different models of it. But I think it's kind of been Americanized where people really equate wellness with exercise and nutrition. And that's kinda where it stops. You might get a little sleep thrown in there, and you might get a little meditation every once in a while kinda thrown into the mix.
0:07:07.8 ST: But there's a great article that came out by Travis and Hunter back in 2014, and he talks about... He does this 12 components of wellness, but he starts with self-love, and I have to say, that is where I have felt wellness is. And you talk about 2019 and wellness, since we're talking about the industry that, of spa and wellness and beauty, sometimes it can be a very toxic environment, my first job out of college was as a zookeeper and I took care of hippos and, great video from National Geographic, and the hippo was stalking the boat and that hippos kill like 500 people a year, which is like three times that of a lion, they're some vicious creatures, right?
0:07:56.0 ST: And that environment was less toxic than working for a Forbes five-star rated location where the stress of being the Director ended me up in the ER. And I was like, I sat in there and I said, "Here I am selling these services for thousands of dollars for other people to come in and practice wellness and be present in the moment, but we really suck at it as the providers of those experiences." And there was this really great quote, and it talks about only the wounded healers heal, and I think that we get in this industry because we do, we wanna take care of others, we wannanurture, we wanna give, but you cannot pour from an empty vessel. So when we talk about wellness, I think, the conversation has to start in the location. And when you even can talk about the spa in Baltimore that I have, we wanted an organic spa because we wanted to take care of the therapists.
0:08:54.0 ST: There was a article from Massage Magazine, back in 2004, that had something crazy like massage therapist longevity usually is about five years if you don't take care of yourself, but they were saying like, therapists were leaving the industry from toxic candles and things in the oils. And we really wanted to create an environment that was healthy for the people that were spending the most time in location, which was of course the owners and the therapists. So I think we really do need to step back as an industry and not looking wellness as this trend that we provide for our clients, but we really need to be living that message ourselves. I would say to massage therapists like, "You can't walk in with your shoulder touching your ear and be like, hi, I'm gonna be your massage therapist."
0:09:40.5 ST: Same way you can't really have bad skin and be an aesthetician, you have to look that part, you have to be knowledgeable about it and have it first-hand. And I think wellness is key. This year really has played up the word wellness. The Global Wellness Institute was talking about mental health wellness and the millions and billions of dollars coming from that, the overall travel for wellness, which is about $4.5 trillion dollars. So it's here to stay, but I don't think it's something that we just pass out, we can't make wellness rain on our clients unless we're making wellness rain on ourselves.
0:10:20.6 EC: Hey guys stop. Let's take a quick break.
[music]
0:10:23.1 EC: Sorella Apothecary is a botanically-based professional skincare line that is the perfect balance of science and nature, created for the aesthetician by the aesthetician. Sorella supports their partners by offering monthly educational webinars, in-depth product knowledge sessions, seasonal protocols and unique training on new products. Professional partners also have full access to marketing materials and customer service support to help build and evolve their business. Feed your skin, treat your soul. If you're interested in learning more about partnering with Sorella, email hello@sorellaapothecary.com.
0:11:06.5 EC: Let's get back to the conversation.
0:11:09.0 EC: And you touched on something you said, "Aesthetician... " Specifically in the aesthetics part of it, aestheticians can't have bad skin, and I think that is definitely a point to talk about because sometimes that goes back to your quote, "Only the wounded healers heal." And I find that, especially during 2020, with the masks that we're wearing like the cotton... Or the paper masks, I had such bad mask-ne that it was a little bit of a relief to wear a mask when we finally opened up and could see people, but it was embarrassing for me to go anywhere without it, and it made me have a perspective on a couple different things, also the stress, the stress. The stress.
0:11:50.1 ST: Stress.
0:11:50.8 EC: I think, I don't know what's, the statistics, I read something though, that the prescription anti-anxiety and anti-depressant drugs went up during that time. And we can understand that, myself included, I was having panic attacks during that time, and that made me reach for things that weren't... Well, [chuckle] well and good, they sure tasted good, or they sure made me feel...
0:12:16.5 ST: Feel good.
0:12:16.6 EC: Momentarily good, but long-term bad, and it made me... I've always had this as part of my consultation with my clients, but it really hit home the last week. I had a client who moved back to Wisconsin and she came in to see me, she's like, "My skin... " and she'll text me here and there, "My skin this and my skin that," and she came in and she had seen another aesthetician in Wisconsin and they had given her this and, all the ingredients, right? This ingredient, you have acne equals strip the oil, acne equals take the Retinol. But I said, I'll just call her girl because... I don't wanna call anybody... I'm a girl. This is not a topical issue, this is a systemic issue, this is an adrenal issue, and of course, we're not doctors, so we can't give medical advice by any means, and I'm like, "Okay, I'm gonna... I'm gonna... " Let's rewind the clock. When would you have your first pimple, this year? When I started, so you're in school, you're working remotely, you hate your job, you're living with your parents. Let's go back to is that when it kinda kicked back up, she's like, "Yeah," so those types of things, it almost turned the volume up on my awareness of those components, like way up.
0:13:29.4 ST: Absolutely.
0:13:30.0 EC: It's physiological too, and we're stressed out, or not taking time for the nutrition part, that self-love of giving ourselves the nutrients. Our bodies suffer and the skin is the last organ to get... And so it gets the scraps. It's the mother organ, that makes sure everyone else is taken care of, and then takes what's left. So I just wanted to...
0:13:50.8 ST: You need to give it a lot.
0:13:51.6 EC: Yeah, it's crazy, and you know from being in the industry too, as things get busier... Now we... Our time in between clients, or patients is spent cleaning, with all these toxic chemicals. I'm sure they have to be though, they're killing maybe, maybe not killing viruses and germs and pathogens. But we don't make that time for that breathe time, that shake it off time, that stage in between... Maybe, maybe you're sage-ing out but, or even for me, lunch. I don't even make time for lunch, and by the time I'm done, with six clients, which is an eight-plus hour day, I'm ravenously hungry and I haven't...
0:14:30.8 ST: And you're dragging, and you know, I remember in my training, they said, "You should have more energy for your last client than you did for your first." So if you're not eating, you're not breathing, you're not hydrating, you're dragging by the end of the day. And that's not fair to you, and it's especially not fair to your client. So taking that time, Eckhart Tolle talks about one conscious breath is meditation. And a lot of times you feel like, I need to go to the mountain top or I need to go to the ocean, and sit for two days and breathe and you can't, right?
0:15:06.3 EC: Right, I'm so glad you brought that up. I'm so glad, 'cause I gotta tell you something.
0:15:11.3 ST: So I mean, you know, a lot of times when I'm doing seminars, I have one coming up in a couple of weeks. We're gonna stop and we're gonna breathe in that session, because we forget to do that. And it's like... I feel like even as a speaker, like my heart races, and I've been doing this for 12 years. My voice is, it's higher pitched and fast, but as soon as... And I do that breath early 'cause then it calms me the heck down, and then I feel like it really grounds the audience in that moment and I'm like, "This is the perfect strategy to use in your treatment room for that Chatty Cathy or Chatty Kevin who gets on your table. Just to kind of shut them down and be present." But it does the same for us and it takes like 12 seconds. So it's not about going away and getting out of the environment to meditate, it's really about being present in the moment and taking advantage of it.
0:16:03.6 EC: I think... Okay, so I was thinking about this, I was explaining, I have a couple of different cars, but one of them is this Jeep Cherokee Limited, fully-loaded luxurious thing that I drive and I love it, it's my regal car, and then I have... When I'm in it though, I'm multi-tasking, or on my way to do something, or on my way home from doing something, I'm calling somebody about coordinating. And then I have this 1997 TJ Jeep Wrangler, that's rusted and filthy dirty from being in the mountain mud and stereo doesn't work and the air conditioning doesn't work. And the heater has two speeds, it's off or full blast. And it's a mess, but, man, I get in that thing, and I put the top down and it's a manual transmission, so I have to focus on it. And there's this humming, 'cause it's got these big fat tires. It's something you would never guess that I would love, but I do. And there is this... That is my time. That has become my time when I do take it, that that is my reset. And I was thinking about that today, 'cause I took it to the gym this morning. And I was like, just thinking about, I have to concentrate on my driving and then the humming cause the stereo doesn't work. So I'm listening to the wind, jack up my hair and thinking about, "This is really meditative." And I thought, often, there's this pressure where we have this idea of wellness, and that is what we see on Instagram or whatever.
0:17:31.4 EC: That you have to do yoga, and you have to have Tibetan singing bowls, and you have to chant, but, that that is wellness or that is self-love, or that is taking time for yourself, but it's also in the little things. And I would say finding those rituals at home. My ritual is when I'm brushing my teeth, like the breathing in and my self-affirmation, so that's my self-love time. And at work, what I've found is giving myself three minutes in between to do, to sit. To sit...
0:18:00.8 ST: And gather yourself, it's a serious energy exchange when you are touching someone. And people sometimes come in there to literally offload and have you save them, have you fix them. And that can be very draining, so taking just three minutes to be still, how do you feel? Did the client come in and say they have a headache and now you have a headache? But just being able to be present in that moment, and just gather where you are, perspective from that session, what can you do differently, what can you improve. And then moving forward, giving yourself that pause between breaths. But it requires you to be present, and you can't be doing, excuse me, the shallow breathing, it is just like that long inhale, exhale, pause. And then moving forward.
0:18:56.9 EC: Yes, and in fact, I had some serious health issues last fall, fall of 2020. I thought I was having a gallbladder attack, and I thought I was having kidney stones, I was in the ER twice. You were talking about being in the ER, I was in the ER twice like, "I don't know what's going on, but it's definitely something physical." And I went to the ER twice, they can't find anything, I'm not pregnant.
0:19:19.9 ST: Right.
0:19:21.0 EC: I was a little light for that.
0:19:22.0 ST: I was like, "Let me tell you what I'm not, I'm not pregnant."
0:19:25.4 EC: I'm not pregnant. Too soon, don't judge me. I decided not to. But then I went to this woo-woo doctor, I call her, 'cause I have no idea how to explain what she did. No idea. They were like, "You should try this... " My acupuncturist, try it, it's called visceral manipulation, and I was like, "Fine." At that point, I was so miserable, I was on a BRAT diet for three months.
0:19:51.1 ST: Oh my goodness.
0:19:51.7 EC: Mayonnaise, rice, apple sauce, and toast. Three months. No spicy food, no coffee, no fun, it's horrible. And she went and she moved some stuff, it was so bizarre. One... Doing these light touches over me and that, it was done, it was gone but what they... She and my acupuncturist liked tagged team, I felt like I was in a wrestling match on how to breathe. And so that was part of it, it was that I was so pent up, I was so stressed out from this, that it was literally causing physical ailments to myself. Now my clients left happy as possible.
0:20:29.6 ST: Clams. [chuckle]
0:20:30.0 EC: I was gonna say something else, a certain animal and a certain earthly medium, but whatever. But they were so happy, but I was miserable. I didn't want to come in to work, all the things, I was literally working myself sick.
0:20:42.4 ST: Literally.
0:20:45.8 EC: So they had to teach me how to breathe. The tag team, like one would say this, one would say that. And so I call it butterfly breathing. Where you breathe and you can almost feel wings coming and spreading from your lower back, because I was breathing just up to my shoulders, just to my shoulders and I started doing this butterfly breathing. And then I started passing that on to my clients, "Okay, I'm gonna show you how to do this butterfly breathing," crazy, I have no idea what it is, but it works. And now in my three-minute time slot that I allow, I do my butterfly breathing and I am energetic at the end of the day and happy.
0:21:19.8 ST: Yes.
0:21:20.3 EC: Well, I would say at least 90% of the time.
0:21:23.6 ST: Depending on the day and everything that transpire, but least you're not dragging. And I had a woman who came in, I teach a physiology and pain management class. The physiology of pain and complementary alternative modalities for the University of Maryland. It's a class that I actually developed and it brings my two passions together, both BS and Biology, and then 20 years in spa and wellness. So we talk about what is pain and where does it come from, and then here are some different modalities. So you did a class on reiki, but I had a woman come in who actually does breathing. And she does something similar to your butterfly, where it's like literally visualize your right rib lifting, your left rib lifting, the front ribs and the back ribs and it just kind of creates this space. But it makes you present and it brings you an awareness of your breathing. And it's so funny, these students are our future dentists, doctors, nurses, anaesthesiologists, that are having this conversation. And I have them, share your experience, what did you feel, how was this for you? And they're like, "Oh my goodness, I always thought it was woo-woo or just this yogi kind of stuff and I see the difference in meditation and breathing and yoga and just being introduced to that." So I think we're doing that for the medical professionals, but are we really doing it for ourselves.
0:22:43.2 ST: And the class that I'm putting together for the show, it's like how to meet the demand for wellness. So the conversation isn't going away, but we have to make sure we're practicing this. It just can't be something, like I said, "We can't make it rain wellness, for everybody else, and we don't know how to deep breath," we don't know how to take care of ourselves, 'cause they're looking to us as guides. And we really... If we're gonna bring these services in, if we're gonna have this conversation, we need to live that message. And it's kind of like parenting in the 70s, I think about my parents and they're like, "Do as I say, and not as I do." But as a parent, that don't fly no more. My son is like," Well, you did it." And now some of the stuff, I'm like, "Bro, you're gonna have to deal with it." But some of it, he's like, "You said you weren't gonna do these things, or you're asking me not to, but you're doing it." So I think people are looking at us with a different perspective. So if you're outside the building smoking, we're gonna have a problem. Again, you can't have your shoulder up, you can't end up in the ER from stress because you're not living your message.
0:23:46.7 EC: I think it's so key. We have to practice what we preach. And that definition of self-care or self-love is self-defined, it can be self-defined. You don't have to live to anyone else's standard of that. You can take ideas and inspiration, think of them as like a living Pinterest board if you want. But that self-love can be sitting for a minute.
0:24:10.5 ST: Yeah.
0:24:11.5 EC: Now I've gone through a lot of life changes and my soon-to-be husband will live with me and...
0:24:17.6 ST: Woo-hoo.
0:24:18.4 EC: And it's like, Oh crap, this was my space. I could come home and recharge, now there's socks over there, where did that come from? And he's like always there, which is awesome. But I had to... I had to... I guess, there would be ceremonies. I have ceremonies of self-love and I had to reschedule those in the time when there's just so many changes happening. The past 18 months have been nuts for everybody, but I had to redefine that and remember. Because when we lose sight of that, you see the repercussions and being a wounded healer means, "Oh, I get it, I know what this is." I recognize and I can pull it right back in sooner.
0:24:58.2 ST: It's interesting because I had about a 45-minute commute home, and I have a pretty powerful position, so that 45 minutes allowed me to switch from bad boss to mom. And I had that transition and I could process things and get my to-do list together. And by the time I walked in the house, "Alright babe, how are you? Let's get dinner ready," and I no longer had that. I've been sitting in the house and I'm here, and then I gotta get up two seconds later and switch in to mom mode, and put that aside and deal with someone else. And it was like, now, I'm up at 5 o'clock in the morning. I go either sit in the family room or outside and I'm reading and I'm meditating because I don't have that 45 minutes to mute anymore, so now it's like a 40-minute... And he sleeps, so I don't have to worry about it, but that now is my time and if you would have told me last year I was gonna get up at 5 o'clock in the morning to meditate.
0:26:00.8 ST: I would have throat checked you. That was not my life but we're up earlier, we're doing things and it has to be done 'cause I need that space and that time, just to refill my vessel. And you said it, something earlier, you said a reservoir of wellness and it is. When your vessel is overflowing, it's that overflow that can go to your family, to your projects, to your business, to your interactions, but it has to be overflown, we can't just have droplets in the bucket because we are gonna end up with some sort of health issue, condition, whatever that may be.
0:26:37.1 EC: I think something to be aware of too, is giving others grace. Giving yourself grace but also giving others grace and having empathy for other situations, one of my favorite things to tell people. 'Cause I see it on social media often and I hear about it all the time, about this and...
[vocalization]
0:26:54.5 EC: Feels just like that. But if you change your perspective in talking about that too, makes you a happier person. When you can... You don't know what someone else's circumstances is and just...
0:27:05.1 ST: You have no idea what people are going through. I think that's what, a Irish quote, "You don't know what people are going through so just be kind." and that's for yourself too. We don't always share the tragedies, the triumphs, the challenges. We're just kind of, we put on a good face and we go walk in and we do what we need to do. So it's like, be kind, give yourself grace, that'll allow you to give grace to others. Give yourself love that'll allow you to give that to others. Take care of yourself, that'll allow the overflow to give that to others. So it really does, when we talk about wellness, it really does start with self, and then everything else can flow from that.
0:27:43.4 EC: I love it.
0:27:47.0 ST: Thank you.
0:27:47.1 EC: And that same friend we talked to, she also... I'm taking a class and part of this class is something that really stuck with me, was, be careful of your thoughts because your thoughts become your words. Be careful of your words because your words become your actions, and be careful with your actions because your actions become who you are.
0:28:03.5 ST: Absolutely.
0:28:04.8 EC: And so it all starts with the mind and that circles right back with this episode's ingredient. Just the mind and wellness. And so with that I wanna thank you Sherrie you're, as always, a wealth of information and inspiring and your willingness to share is just so wonderful. Thank you.
0:28:22.0 ST: Thank you for having me.
0:28:23.1 EC: Yes. I hope to have you back on another one. Thank you for listening to ASCP Esty Talk. For more information on this episode or for ways to connect with Sherrie, myself, or to learn more about ASCP, check out the show notes. Stay tuned for the next episode of Ingredient Decked Out.
[music]
0:28:43.2 EC: Thanks for joining us today. If you like what you hear and you want more, subscribe. If you wanna belong to the only all inclusive association for aestheticians that includes professional liability insurance, education, industry insights, and an opportunity to spotlight your sick skills, join at ascpskincare.com. Only $259 per year for all this goodness. ASCP knows, it's all about you.