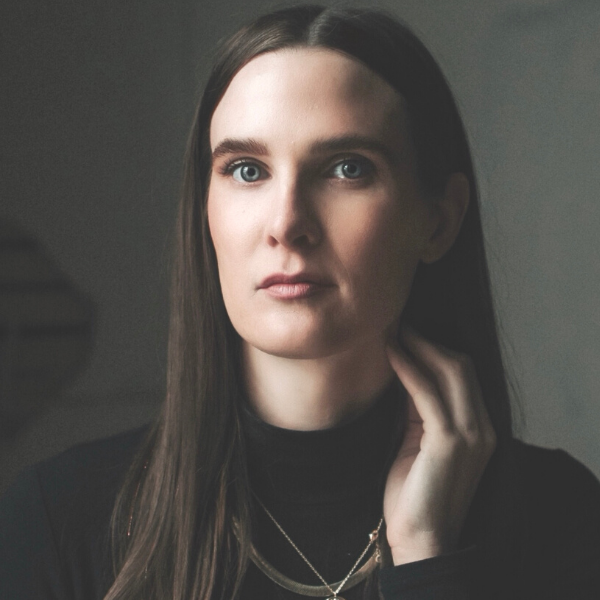 Some of the most interesting stories we tell as practitioners is how we got into the industry. Though there may be similar motivations, every story is unique. Today we are joined by Emily Geubelle, who shares her story about transitioning from a bushy-browed preteen into PR and marketing, eyebrow mastery, permanent makeup, and now, the new membership marketing manager for ASCP.
About Emily Geubelle:
Emily has a bachelor's degree in journalism from Colorado State University and previously worked in the PR/marketing field. With a desire to explore an exciting new path, she pursued the esthetics field and turned her infatuation with brows into a career. She received her license from the Denver School of Botanical and Medical Aesthetics and completed several advanced trainings in eyebrow design. Emily joined the ASCP team as the membership marketing manager this spring.
Connect with Emily Geubelle:
email: egeubelle@ascpskincare.com
About Ella Cressman:
Ella Cressman is a licensed esthetician, certified organic formulator, business owner, and absolute ingredient junkie! As an educator, she enjoys empowering other estheticians and industry professionals to understand skin care from an ingredient standpoint rather than a product-specific view.
She has spent many hours researching ingredients, understanding how and where they are sourced, as well as phytochemistry, histological access, and complementary compounds for intentional skin benefits. In addition to running a skin care practice, Cressman founded a comprehensive consulting group, the HHP Collective, and has consulted for several skin care lines, including several successful CBD brands.
Connect with Ella Cressman:
Website: www.ellacress.com
Website: www.hhpcollective.com
Facebook: www.facebook.com/HHP-Collective-105204177682777/
Instagram: www.instagram.com/hhpcollective
LinkedIn: www.linkedin.com/in/ella-cressman-62aa46a
About our Sponsor: Antedotum
Antedotum founder Karina Perez Marconi was raised on the island of Puerto Rico (born to a Cuban dad and Puerto Rican mom), which meant consistent sun exposure from an early age—and cumulative sun damage for the Latina's olive skin. For decades, Marconi was plagued by dark spots, which were compounded by lingering, postpartum melasma after the birth of her daughter, Havana. Working for many years in beauty at Chanel's New York headquarters deepened Marconi's understanding of premium skin care. But finding an antidote to her skin aliments remained elusive. When the family relocated to Aspen, Colorado, the unforgiving mountain climate of dry air, high altitude, wind, sun, and cold only intensified her skin conditions. 

Colorado is where Marconi took her curiosity of CBD and its purported curative abilities and started to sample an assortment of oils and balms. None of them smelled or looked great, but to her surprise, her skin started to transform. This unexpected discovery evolved into Antedotum.
Visit: antedotum.com
As seen on The Today Show: youtu.be/xNcCuQE1Qjc
IG: instagram.com/ANTEDOTUM
LinkedIn: linkedin.com/company/antedotum
About our Sponsor: Purafil
Purafil, established in 1969, is proud to protect people, processes, and environments worldwide. We manufacture revolutionary products that set the standards in our industry. Our focus is to create the world's best air purification products to make your life and business better. We are dedicated to making the world safer, healthier, and more productive.
Web: www.purafil.com  
Facebook: www.facebook.com/purafil.inc  
Instagram: www.instagram.com/purafil_inc  
YouTube: www.youtube.com/channel/UC9JUjV7fgdjr1GTf-3jbahQ  
LinkedIn: www.linkedin.com/company/purafil-inc./mycompany 
Email: Seth.wyatt@filtrationgroup.com
Phone: 330-328-8431
About our Sponsor: Sorella Apothecary
Sorella Apothecary is a professional skin care line that combines the best of modern-day science with natural, old world philosophies. The line is created for the esthetician by the esthetician. Botanically based, the results-driven product line is made for multiple skin types. Every ingredient is hand-picked with a less-is-more approach to deliver the best, most effective results. Sorella Apothecary believes in real results and achieving those results without compromising the skin's integrity. Sorella translates to "sister" in Italian and the brand gets its name from its co-founders, Danielle and Emily, who are sisters by marriage.
Visit www.sorellaapothecary.com for more information and follow us on:
Facebook
Instagram
TikTok
Twitter
About our Sponsor: LAMPROBE
The popular and revolutionary LAMPROBE utilizes radio and high-frequency technology to treat a wide variety of Minor Skin Irregularities™ (MSI)—non-invasively—with instantaneous results. Common conditions treated by the LAMPROBE include: vascular MSI, such as cherry angiomas; dilated capillaries; sebaceous MSI, including cholesterol deposits and milia; and hyperkerantinized MSI, such as keratoses and skin tags.
The LAMPROBE uniquely assists modern, capable, and skilled skin care practitioners to do their work more effectively and with greater client and professional satisfaction. Setting standards in quality, education, and training, the LAMPROBE has become an essential tool enabling skin care practitioners around the world to offer new revenue-enhancing and highly in-demand services.
Website: www.lamprobe.com
Email: info@lamskin.com
Phone: 877-760-2722
Instagram: www.instagram.com/lamprobe
Facebook: www.facebook.com/theLAMPROBE
About Associated Skin Care Professionals (ASCP):
Associated Skin Care Professionals (ASCP) is the nation's largest association for skin care professionals and your ONLY all-inclusive source for professional liability insurance, education, community, and career support. For estheticians at every stage of the journey, ASCP is your essential partner. Get in touch with us today if you have any questions or would like to join and become an ASCP member.
Connect with ASCP:
Website: www.ascpskincare.com
Email: getconnected@ascpskincare.com
Phone: 800-789-0411
Facebook: www.facebook.com/ASCPskincare
Instagram: www.instagram.com/ascpskincare