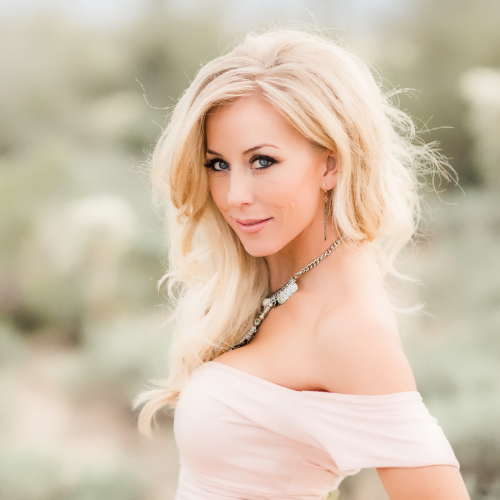 After a successful and award-winning 15-year career as a lash extension artist in Tucson, Arizona, Cirocco Stout closed up shop and made the move to Phoenix. In a brand-new city, where she knew no one and had no connections, Cirocco found herself starting over. From finding a location to building clientele and social media, this lash expert shares all the ways she built up her business once again to start thriving in her new city!
About our Sponsor: LAMPROBE
The popular and revolutionary LAMPROBE utilizes radio and high-frequency technology to treat a wide variety of Minor Skin Irregularities™ (MSI)—non-invasively—with instantaneous results. Common conditions treated by the LAMPROBE include: vascular MSI, such as cherry angiomas; dilated capillaries; sebaceous MSI, including cholesterol deposits and milia; and hyperkerantinized MSI, such as keratoses and skin tags.
The LAMPROBE uniquely assists modern, capable, and skilled skin care practitioners to do their work more effectively and with greater client and professional satisfaction. Setting standards in quality, education, and training, the LAMPROBE has become an essential tool enabling skin care practitioners around the world to offer new revenue-enhancing and highly in-demand services.
Website: www.lamprobe.com
Email: info@lamskin.com
Phone: 877-760-2722
Instagram: www.instagram.com/lamprobe
Facebook: www.facebook.com/theLAMPROBE
About Associated Skin Care Professionals (ASCP):
Associated Skin Care Professionals (ASCP) is the nation's largest association for skin care professionals and your ONLY all-inclusive source for professional liability insurance, education, community, and career support. For estheticians at every stage of the journey, ASCP is your essential partner. Get in touch with us today if you have any questions or would like to join and become an ASCP member.
Connect with ASCP:
Website: www.ascpskincare.com
Email: getconnected@ascpskincare.com
Phone: 800-789-0411
Facebook: www.facebook.com/ASCPskincare
Instagram: www.instagram.com/ascpskincare
Author Bio:
Cirocco Stout began her career in the lash industry in 2003 as one of the first lash artists in the country. Since then, she has become a master in lash texture and tape isolation as well as building long-lasting client relationships and providing amazing service.
Cirocco was named one of the top 20 lash artists in Phoenix and was also featured as one of the original "Real Beauty Bosses." In 2020 she launched her own company, Ciroc Co. Beauty, which offers lash training as well as high-quality lash products and tools for technicians.