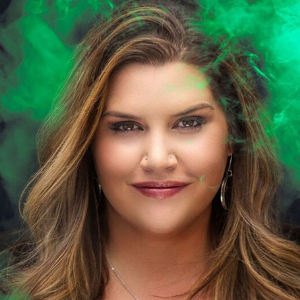 Summer burnout or FOMO? As esthetic professionals, many of us were initially excited and encouraged about returning to work post-pandemic. We adjusted many aspects of our businesses—masks, new cleaning protocols, longer appointment times, a more forgiving cancellation policy, etc.
But now, just as the rest of the country is setting new travel records going everywhere (or anywhere) here we are, stuck in our treatment rooms every weekend!
Are we burnt out on many levels, or are we suffering from fear of missing out? If it's the former for you, you are not alone! A 2020 study found that 76 percent of US workers admit to feeling burnout, with 3 percent citing COVID-19 stressors as a contributor.
In this episode, we discuss what burnout looks like in our industry and share some tools to keep your passion fires burning by protecting from a few triggers.
About NeoGenesis:
Introducing the next generation of stem cell science for skin and hair care: NeoGenesis patented S²RM® technology. This exclusive technology harnesses the power of adult stem cell-released molecules to awaken your body's natural regenerative power. This natural approach to healing simply returns to the damaged tissue the molecules that were present when the skin was young and healthy. Because of what we are able to do with traumatic wound care—from accidents, burns, chemo, radiation, and more—we knew this science could also serve aging concerns and chronic issues. We also enhance the result of all treatment-room modalities, reduce downtime, and aid in resolving issues resulting from treatment modalities that did not go exactly as planned. There are no contraindications, and we offer a full money-back guarantee on our skin care products.
YOUTUBE
INSTAGRAM
FACEBOOK
About NMSWP:
Meet Toshiana Baker, the founder of NMSWP.
Toshiana is a licensed esthetician who grew into an international educator, traveling globally to facilitate spa and beauty-related programs that she created. At one time, she led a team of 250+ estheticians nationally as the Director of Esthetics for an iconic luxury spa chain with over 30 locations. She was also the Regional Operations Director of four full-service spa/salons, including two inside of Saks Fifth Avenue and the Education Executive for the iconic brow artistry brand Anastasia Beverly Hills. Toshiana also held positions of leadership at other luxury influencer brands in spa, cosmetics, and retail. In 2016, she left the corporate space to become a full-time entrepreneur who parlays her wealth of experience to help small business owners, solo practitioners and independent brands grow and scale.

Seeing a gap in the spa and wellness space for support, professional development, resources, and education for those of diverse backgrounds, she founded the Network of Multicultural Spa and Wellness Professionals (NMSWP) to be the gap filler. More than that, she wanted to create a community that feels like a "tribe to thrive" and to be a beacon of light and excellence for the spa and wellness industry.
Online: www.nmswp.com
Email: hello@nmswp.com
Instagram: @WeAreNMSWP
Facebook: https://www.facebook.com/WeAreNMSWP
About Ella Cressman:
Ella Cressman is a licensed esthetician, certified organic formulator, business owner, and absolute ingredient junkie! As an educator, she enjoys empowering other estheticians and industry professionals to understand skin care from an ingredient standpoint rather than a product-specific view.
She has spent many hours researching ingredients, understanding how and where they are sourced, as well as phytochemistry, histological access, and complementary compounds for intentional skin benefits. In addition to running a skin care practice, Cressman founded a comprehensive consulting group, the HHP Collective, and has consulted for several skin care lines, including several successful CBD brands.
Connect with Ella Cressman:
Website: www.ellacress.com
Website: www.hhpcollective.com
Facebook: www.facebook.com/HHP-Collective-105204177682777/
Instagram: www.instagram.com/hhpcollective
LinkedIn: www.linkedin.com/in/ella-cressman-62aa46a
About Emily Geubelle:
Emily has a bachelor's degree in journalism from Colorado State University and previously worked in the PR/marketing field. With a desire to explore an exciting new path, she pursued the esthetics field and turned her infatuation with brows into a career. She received her license from the Denver School of Botanical and Medical Aesthetics and completed several advanced trainings in eyebrow design. Emily joined the ASCP team as the membership marketing manager this spring.
About Maggie Staszcuk:
Maggie has been a licensed esthetician since 2006 and holds a bachelor's degree in business administration from Stephens College. She has worked in the spa and med-spa industry, and served as an esthetics instructor and a director of education for one of the largest schools in Colorado before coming to ASCP as the Advanced Modality Specialist.
Connect with Maggie:
Phone: 800-789-0411 x1636
Email: MStaszcuk@ascpskincare.com
About Associated Skin Care Professionals (ASCP):
Associated Skin Care Professionals (ASCP) is the nation's largest association for skin care professionals and your ONLY all-inclusive source for professional liability insurance, education, community, and career support. For estheticians at every stage of the journey, ASCP is your essential partner. Get in touch with us today if you have any questions or would like to join and become an ASCP member.
Connect with ASCP:
Website: www.ascpskincare.com
Email: getconnected@ascpskincare.com
Phone: 800-789-0411
Facebook: www.facebook.com/ASCPskincare
Instagram: www.instagram.com/ascpskincare