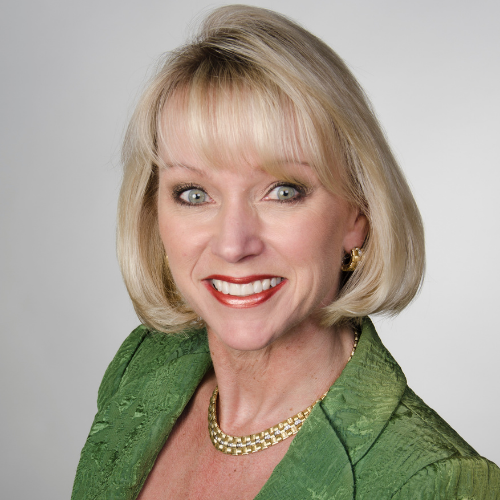 Beauty Changes Lives, a nonprofit founded in 2013, is geared to equip and empower the next generation of beauty professionals, including estheticians. In today's episode of ASCP Esty Talk we are joined by Beauty Changes Lives founder Lynelle Lynch to discuss how she's engaged many of the skin care industry's elite brands and influencers to support esthetic and spa education.
Innovator. Trailblazer. Disruptor of the status quo. Bellus Academy owner Lynelle Lynch has fearlessly redefined beauty education in America. Within a decade of taking the leadership reins at Bellus Academy, Lynelle led her team to become North America's number-one beauty academy according to Intercoiffure. Bellus has since emerged as a destination academy attracting students from around the globe.
As an advocate for education, humanitarian service, and the professional beauty industry, Lynelle's record of accomplishments continues to grow. Bellus Academy has been honored with multiple Excellence in Education Awards presented by Modern Salon and was the first beauty school in the US to offer the prestigious CIDESCO Skincare certificate. Along the way, Lynelle's passion for humanitarian leadership earned Bellus Academy recognition as America's first school to offer the Wellness for Cancer credential and two consecutive Excellence in Community Service Awards, California's highest honor for community service in the education sector. She is also the founder of Beauty Changes Lives, a nonprofit designed to equip and empower beauty professionals.
Beauty Changes Lives
www.facebook.com/BeautyChangesLives
www.instagram.com/beautychangeslives
Make Your Mark Campaign
itstimetomakeyourmark.com
Bellus Academy
www.instagram.com/bellusacademy
www.facebook.com/bellusacademy
About our Sponsor: LAMPROBE:
The popular and revolutionary LAMPROBE utilizes radio and high-frequency technology to treat a wide variety of Minor Skin Irregularities™ (MSI)—non-invasively—with instantaneous results. Common conditions treated by the LAMPROBE include: vascular MSI, such as cherry angiomas; dilated capillaries; sebaceous MSI, including cholesterol deposits and milia; and hyperkerantinized MSI, such as keratoses and skin tags.
The LAMPROBE uniquely assists modern, capable, and skilled skin care practitioners to do their work more effectively and with greater client and professional satisfaction. Setting standards in quality, education, and training, the LAMPROBE has become an essential tool enabling skin care practitioners around the world to offer new revenue-enhancing and highly in-demand services.
Website: www.lamprobe.com
Email: info@lamskin.com
Phone: 877-760-2722
Instagram: www.instagram.com/lamprobe
Facebook: www.facebook.com/theLAMPROBE
About our sponsor NeoGenesis:
Introducing the next generation of stem cell science for skin and hair care: NeoGenesis patented S²RM® technology. This exclusive technology harnesses the power of adult stem cell-released molecules to awaken your body's natural regenerative power. This natural approach to healing simply returns to the damaged tissue the molecules that were present when the skin was young and healthy. Because of what we are able to do with traumatic wound care—from accidents, burns, chemo, radiation, and more—we knew this science could also serve aging concerns and chronic issues. We also enhance the result of all treatment-room modalities, reduce downtime, and aid in resolving issues resulting from treatment modalities that did not go exactly as planned. There are no contraindications, and we offer a full money-back guarantee on our skin care products.
YOUTUBE
INSTAGRAM
FACEBOOK
About our sponsor NMSWP:
Meet Toshiana Baker, the founder of NMSWP.
Toshiana is a licensed esthetician who grew into an international educator, traveling globally to facilitate spa and beauty-related programs that she created. At one time, she led a team of 250+ estheticians nationally as the Director of Esthetics for an iconic luxury spa chain with over 30 locations. She was also the Regional Operations Director of four full-service spa/salons, including two inside of Saks Fifth Avenue and the Education Executive for the iconic brow artistry brand Anastasia Beverly Hills. Toshiana also held positions of leadership at other luxury influencer brands in spa, cosmetics, and retail. In 2016, she left the corporate space to become a full-time entrepreneur who parlays her wealth of experience to help small business owners, solo practitioners and independent brands grow and scale.

Seeing a gap in the spa and wellness space for support, professional development, resources, and education for those of diverse backgrounds, she founded the Network of Multicultural Spa and Wellness Professionals (NMSWP) to be the gap filler. More than that, she wanted to create a community that feels like a "tribe to thrive" and to be a beacon of light and excellence for the spa and wellness industry.
Online: www.nmswp.com
Email: hello@nmswp.com
Instagram: @WeAreNMSWP
Facebook: https://www.facebook.com/WeAreNMSWP
About Associated Skin Care Professionals (ASCP):
Associated Skin Care Professionals (ASCP) is the nation's largest association for skin care professionals and your ONLY all-inclusive source for professional liability insurance, education, community, and career support. For estheticians at every stage of the journey, ASCP is your essential partner. Get in touch with us today if you have any questions or would like to join and become an ASCP member.
Connect with ASCP:
Website: www.ascpskincare.com
Email: getconnected@ascpskincare.com
Phone: 800-789-0411
Facebook: www.facebook.com/ASCPskincare
Instagram: www.instagram.com/ascpskincare
0:00:00.0 Speaker 1: This podcast is sponsored by LAMPROBE. LAMPROBE is a popular aesthetic tool that enables skin care practitioners to rapidly treat a wide variety of common minor skin irregularities or MSI. Red MSI treated by lamb probe include dilated capillaries and Cherry angiomas, yellow MSI, cholesterol deposits and sebaceous hyperplasia, and brown MSI treated include skin tags and more. LAMPROBE MSI treatments are non-evasive and deliver immediate results. LAMPROBE can empower your skin practice with these new and highly in-demand services. For more information, visit lamprobe.com, that's L-A-M-P-R-O-B-E.com, and follow LAMPROBE on social media at LAMPROBE.
[music]
0:00:51.0 Speaker 2: Are you an aesthetician that has felt unsupported or under-represented in the industry? Have you felt isolated once you left school and have seen others making strides, but are unsure how to make this happen for yourself? Do you feel that if you had education, resources, and access provided to others that you could kill the game? We are exactly what your career has been missing. Join the network of multicultural spa and wellness professionals, a community to help you go from simply surviving to thriving, visit www.nmswp.com, to explore our membership options for individual professionals, students, schools, and corporations or groups.
[music]
0:01:39.3 S1: You are listening to ASCP Esty Talk, where we share insider tips, industry resources and education for estheticians at every stage of the journey. Let's talk, because ASCP knows it's all about you.
0:01:54.7 Maggie Stasik: Hello everyone, and welcome to ASCP Esty Talk. I'm your host today, Maggie Stasik. I have been a licensed esthetician since 2006, and I'm the advanced modality specialist here at Associated Skin Care Professionals where no topic is off limits, we share all kinds of great information on this podcast, from ingredients and the science of the skin to business and beauty diversity. We hope you come away having learned more about your career, the industry, and maybe even life in general. Today, we are joined by Lynelle Lynch, innovator, trailblazer, disruptor of the status quo, Bellus Academy owner, Lynelle Lynch has fearlessly redefined beauty education in America. Within a decade of taking the leadership reins at Bellus Academy, Lynelle led her team to become North America's number one beauty Academy, according to Intercoiffure. Bellus has since emerged as a destination Academy, attracting students from around the globe. As an advocate for education, Humanitarian Service and the professional beauty industry, Lynelle's record of accomplishments continues to grow. Bellus Academy has been honored with multiple excellence in education awards, presented by Modern Salon and was the first beauty school in the US to offer the Prestige CIDESCO Skin Care certificate. Please welcome Lynelle Lynch to the podcast. Hello, Lynelle.
0:03:15.7 Lynelle Lynch: Hello, Maggie. It's such a delight to be here with you, because the world of esthetics is growing dramatically, and it's exciting to talk to your audience today.
0:03:25.9 MS: We're really happy to have you. Tell us a little bit about your background, why did you get into the beauty industry?
0:03:31.9 LL: Well, beauty was a passion since I was a little, little kid. I got into modeling and the fashion industry, had a wonderful career with Saks Fifth Avenue for many years, but into the beauty industry, I was inherited my schools many years ago, about 16 years ago. My husband has owned some beauty schools for many years, and unfortunately, the lady who ran them passed away of a heart attack. And my husband came in and said to me early in the morning, you need to come with me, you need to cancel your career and help me save these schools or sell them, do something. And I walked into your traditional beauty schools. My first idea was to put together a bunch of experts in the industry and form an advisory board. I'm a rabid spa and salon goer, but didn't know much about the education that went behind it.
0:04:26.6 LL: I had a real shock because I asked all these individuals, how do you work with beauty schools? And to my devastation, they said, We don't Lynelle. We require five years experience, so good luck. [chuckle] That was the catalyst for the elevation of the education, and you listed off a tremendous amount of awards, and thank you for that, but I surrounded myself with really amazing passionate educators that understood the difference between State Board basics and where the industry had evolved to. And we just set out to create advanced programs like our master esthetic program, which we're incredibly proud of, offering HydraFacials, ____ showers, you name it. So, I've turned my history of fashion into a passion for beauty and wellness.
0:05:20.8 MS: You are the owner of Bellus Academy, as we just heard. Did you always know education was the direction you wanted to take? I mean, it sounds like you kinda just fell into this, but is that something you've always been drawn to, would you say?
0:05:34.2 LL: I don't think so. I was actually a chemistry and a fashion merchandising major, so it wasn't really something that I focused on in my youth, but I will tell you that the students really got my heart strings. 75% of my students have gone to college. Many of them never were given the confidence and courage or support from their family to say, beauty and wellness, being an esthetician, it's a first choice. It's something that we are very proud of. So, many of those students were so tragic in terms of their stories. I had a lady who was in her 60s, who said to me, she had to get a divorce, get her kids out of the house to finally pursue her passion. And that just absolutely broke my heart, because no one should be told that these careers aren't extraordinary with boundless opportunities.
0:06:31.2 MS: I feel like you hear that often where there is an event in life and it takes that moment for someone to decide, Okay, now I'm ready, I'm gonna do this for me, and go into aesthetic school or cosmetology school, or whatever it is, and really pursue that passion. I'm curious, Lynelle, you know, you have this fashion background, do you find similarities with fashion and the beauty industry?
0:07:00.8 LL: Absolutely. They're both crafts, like architecture, fashion design, beauty, there's so much science. And I think that's where the mis-perception of our industry is. They think, Oh, just cutting hair or doing the facial is easy when they don't realize that you need to understand anatomy and chemistry and so many things. Our skin is so delicate, and to really understand how to analyze and enhance your overall beauty through an esthetician, through a massage therapist, whatever it is, it's mental, it's external, it's internal. There's so many things. So yes, I see a direct correlation with fashion, because you go... No one needs a new dress, right? You go to make yourself feel good, look good, and in the world of wellness, we do need wellness. COVID has taught us a lot, you know? That self-care and health care and well-being is really critical to our overall health.
0:08:02.9 MS: Have you seen the beauty industry evolve? I mean, I'm sure you have had to in all of your years, tell us what have you noticed?
0:08:09.0 LL: I have noticed so many technologies, so many advancements and ingredients, so many ways that an esthetician can layer on services. Think about when we just first brought in the HydraFacial machine or oxygen treatments, there's so many ways that an esthetician can say, "I'm doing the basic facial, but I can add on this, I can add on that for anti-aging elements." There are so many products and so many machines, think about eyelash extensions that weren't even around 10 years ago, or hair extensions. There are so many ways that estheticians can layer on services to really support their client's looks, needs, and well-being, and obviously enhance their financials as well.
0:08:55.8 MS: Hey, guys, stop. Let's take a quick break.
[music]
0:09:01.6 S1: Introducing the next generation of stem cell science for skin and hair care. NeoGenesis patented S squared RM technology, by harnessing the power of adult stem cell released molecules, these products awaken your body's natural regenerative power and simply returns to the damaged tissue, what was there when it was young and healthy. This enhances the result of all treatment room modalities, reduces downtime and speeds up the healing process naturally. There are no contraindications. And NeoGenesis will offer a full money-back guarantee on all NeoGenesis skin care products.
[music]
0:09:39.4 MS: Let's get back to the conversation.
0:09:41.6 MS: As the president of Beauty Changes Lives, you're leading this rapidly growing esthetic scholarship portfolio designed to celebrate diversity and educational equity in the beauty industry, what type of partnerships are you developing to advance that education equity?
0:09:57.2 LL: It's been very interesting and exciting to see brands like BARBOR and Circadia join Beauty Changes Lives with a focus on inclusion and diversity and wanting to offer scholarships specifically for people of color. So it really is the donor that comes to Beauty Changes Lives with a mission. We're here for scholarships, mentorships, the full lifespan of an esthetician. So we have basic scholarships, we have mentorships, and we're about ready to launch this worth up that will be for individuals to be mentored and have a significant cash infusion to help them start a product company, to open a salon, something of that nature. So, it has been exciting to work with the individual donors. Some wanna just focus on advanced education for the professional, some want to focus, as I mentioned, with Circadia and BARBOR on individuals of color. So, we work with every donor, and I think what COVID has brought us has been lots of opportunities, and the cultural clashes of the last year also have illustrated opportunities for different brands to showcase how they give back and make a difference.
0:11:14.5 MS: I think these opportunities are so amazing for the students in the beauty industry, and this new opportunity that you just mentioned sounds amazing with the chance for mentorship. Is that similar to being like an apprentice?
0:11:29.9 LL: Well, you could consider that, but because of COVID and the virtual nature, these mentorships happen kind of through Zoom, where someone in the industry can apply to have a mentor. We, for the end of this year are really gonna open it up to everyone. The mentorship program started out really focused on just these students that have won a Beauty Changes Lives scholarship, so now you've gotten financial support, we're gonna layer on mentorship to see how we can actually propel your career, and 30% of our scholarship winners are now business owners. So we have seen that layering the financial support and the mentorship can propel an individual exponentially.
0:12:15.1 LL: And so, through COVID, we've reached out and our mentorships have grown tremendously, the number of icons in this industry who are willing, able and open to dedicate time to mentor someone new in the industry. So, look forward to in the fourth quarter, more mentorship opportunities for estheticians, and I think it's gonna be dramatic in terms of their ability. You know, you have to have confidence and courage to say, yes, I think I need a mentor. And in my graduation speeches over the years, I've always said to the Bellus graduates, you must challenge yourself and you have to go find a mentor that is gonna challenge you and not just give you, you know, oh, you're doing perfect, and compliment you. Everybody wants an award, right? No, you need to be pushed and told that you need to go further and let's think about how you increase your prices or how you add services. So, finding a mentor is exponential to your overall success.
0:13:17.8 MS: How do these scholarship programs respond to a need in the esthetics industry?
0:13:24.1 LL: Well, right now, there is a huge job demand, iSpa had said... Their PricewaterhouseCoopers report had suggested that there were 32,000 jobs that are open. So, in addition to the financial support, we have a Make Your Mark campaign out there that every month is attracting 6000 people to identify the careers in the beauty and wellness sector. So we are doing our best to get the word out about the careers. Now, one really exciting thing for the industry is that this next generation, Gen Z, we've studied them a lot, they are fiercely independent, they are financially incredibly savvy, many of them buy on consignment, because they see the value of money. They've watched their parents have financial hardships, so this could be... And many of them, by the way have started their own little business at age eight or nine or 10, a little cupcake company, whatever they've done. We think this is the first generation that is gonna tell their parents, I'm gonna pursue my passion, not just go to college like everybody thinks they must.
0:14:33.0 LL: And we feel that message will really resonate that beauty is a highly entrepreneurial opportunity and the sky is the limit. We have many icons on our site that we're gonna showcase. It started with $50, started with $500, and then blossomed their way into this phenomenal industry.
0:14:53.3 MS: That's really interesting. I was gonna ask you if you're finding a lot of the people coming to these programs are interested in starting their own business, and it sounds like, yes, they are. What are some of the barriers to access in this industry that you've noticed?
0:15:09.4 LL: One of the biggest challenges that we are really hoping to tackle through beauty changes lives and the other organizations such as yours, is the perception. Many people don't understand, as I mentioned earlier, the sophistication behind the art and the science. And the perception that you don't just work behind the chair or work in a spa, that you could be a spa manager, that you could start your own product company, that you could own a spa. There's so many different... Or work for manufacturer, became a vice president of a manufacturing company. There are tremendous opportunities, and college isn't the only route. So, we are really trying to lift that up through showcasing other icons in the industry and their stories.
0:15:54.9 MS: I love that, and I think it's so true. We had this conversation recently, just as a company where someone was saying, people think, "Well, it's just beauty school, you couldn't hack it in college, and this was your only alternative." And to your point, that's absolutely right, there is so much more that goes into it, just knowing the science and the ins and outs and how this works and how ingredients are absorbed, etcetera, so, that's a very great point. So tell us more about the Make Your Mark campaign. How are programs such as the seeking to recruit more diverse community of the next gen skin care professional?
0:16:30.6 LL: By showcasing the success of those that are in it, our Make Your Mark site is really illustrating all of the opportunities. The great thing is, we have Facebook ads targeted at parents that are really illustrating icons and what they started with and how they progressed, then we have Instagram that's going out there for the younger generation saying, Would you like to learn how to do your makeup or makeup with your boyfriend? And then they clicked to watch the makeup, you know, [chuckle] video. We're trying to have it playful, but at the same time very serious to showcase the career side and really allow them to explore, explore through other's lives. And as I mentioned earlier, the exciting thing is, we're seeing 5000 to 000 people join that site every single month, exploring. So, one day at a time, I think we are going to make a difference.
0:17:27.5 MS: That's amazing. Lynelle, it has been such a pleasure chatting with you today, thank you for sharing your expertise with all of us. Can you tell us where we can find you, learn more about what you're doing?
0:17:36.5 LL: Absolutely. Well, Beauty Changes Lives is beautychangeslives.org, and all the links to the Make Your Mark are on that website. And at Bellus Academy, we are bellusacademy.edu. Bellus is B-E-L-L-U-S academy.edu.
0:17:51.7 MS: Thank you so much, Lynelle. Thank you for joining us and for everyone who is listening in, have a great day and we'll talk with you next time.
[music]
0:18:02.1 MS: Thanks for joining us today. If you like what you hear and you want more, subscribe. If you wanna belong to the only all inclusive Association for estheticians, that includes professional liability insurance, education, industry insights and an opportunity to spotlight your six skills, join at ascpskincare.com. Only $259 per year for all this goodness. ASCP knows, it's all about you.
[music]