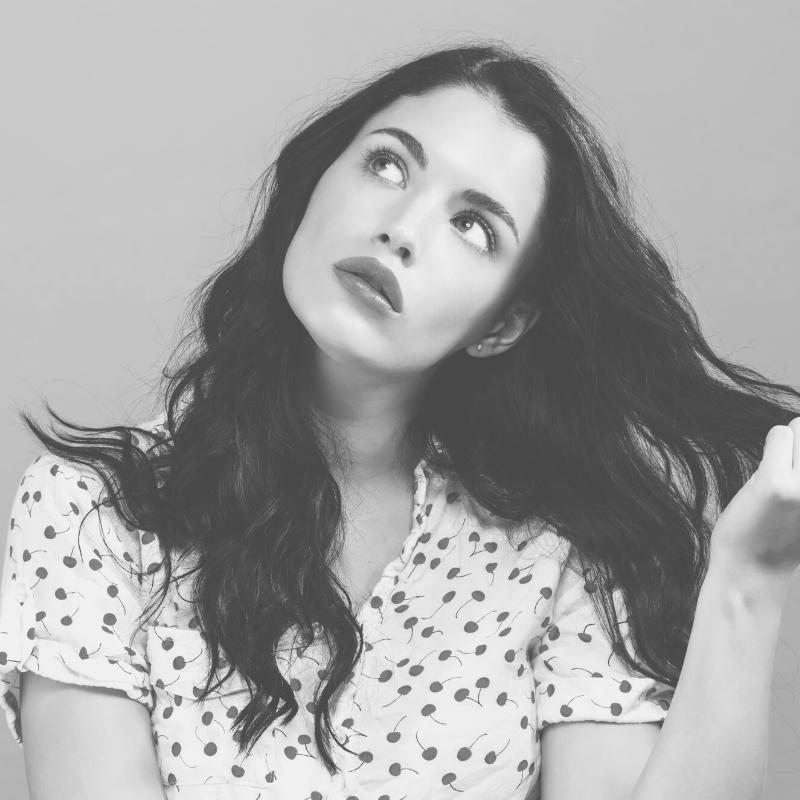 Are you so comfortable with doing things the way you always have that you aren't even aware of (or open to) new paths, new programs, new protocols, or new opportunities? Are you stuck in a rut and know it, but don't know how to get out? Are you afraid of change? If you answered yes to any of these, you'll definitely want to listen to this episode, where Ella and Maggie discuss challenges and solutions for crusty, rusty esties.
ASCP Esty Talk with hosts Ella Cressman and Maggie Staszcuk
Produced by Associated Skin Care Professionals (ASCP) for licensed estheticians, ASCP Esty Talk is a weekly podcast hosted by ASCP Skin Deep magazine contributor Ella Cressman and ASCP Education Specialist Maggie Staszcuk, both licensed estheticians. We see your passion, innovation, and hard work and are here to support you by providing a platform for networking, advocacy, camaraderie, and education. We aim to inspire you to ask the right questions, find your motivation, and give you the courage to have the professional skin care career you desire.
About Maggie Staszcuk:
Maggie has been a licensed esthetician since 2006 and holds a bachelor's degree in business administration from Stephens College. She has worked in the spa and med-spa industry, and served as an esthetics instructor and a director of education for one of the largest schools in Colorado before coming to ASCP as the Advanced Modality Specialist.
Connect with Maggie:
P 800.789.0411 EXT 1636
E MStaszcuk@ascpskincare.com or AMI@ascpskincare.com
About Ella Cressman:
Ella Cressman is a licensed esthetician, certified organic formulator, business owner, and absolute ingredient junkie! As an educator, she enjoys empowering other estheticians and industry professionals to understand skin care from an ingredient standpoint rather than a product-specific view.
She has spent many hours researching ingredients, understanding how and where they are sourced, as well as phytochemistry, histological access, and complementary compounds for intentional skin benefits. In addition to running a skin care practice, Cressman founded a comprehensive consulting group, the HHP Collective, and has consulted for several skin care lines, including several successful CBD brands.
Connect with Ella Cressman:
Website: www.ellacress.com
Website: www.hhpcollective.com
Facebook: www.facebook.com/HHP-Collective-105204177682777/
Instagram: www.instagram.com/hhpcollective
LinkedIn: www.linkedin.com/in/ella-cressman-62aa46a
About our Sponsor: NeoGenesis
Introducing the next generation of stem cell science for skin and hair care: NeoGenesis patented S²RM® technology. This exclusive technology harnesses the power of adult stem cell-released molecules to awaken your body's natural regenerative power. This natural approach to healing simply returns to the damaged tissue the molecules that were present when the skin was young and healthy. Because of what we are able to do with traumatic wound care—from accidents, burns, chemo, radiation, and more—we knew this science could also serve aging concerns and chronic issues. We also enhance the result of all treatment-room modalities, reduce downtime, and aid in resolving issues resulting from treatment modalities that did not go exactly as planned. There are no contraindications, and we offer a full money-back guarantee on our skin care products.
Connect with NeoGenesis:
YouTube: www.youtube.com/c/NeoGenesisInc/playlists
Instagram: www.instagram.com/neogenesisinc/
Facebook: www.facebook.com/neogenesisinc/
About our Sponsor: NMSWP
Meet Toshiana Baker, the founder of NMSWP.
Toshiana is a licensed esthetician who grew into an international educator, traveling globally to facilitate spa and beauty-related programs that she created. At one time, she led a team of 250+ estheticians nationally as the director of esthetics for an iconic luxury spa chain with over 30 locations. She was also the regional operations director of four full-service spa/salons, including two inside Saks Fifth Avenue, and the education executive for the iconic brow artistry brand Anastasia Beverly Hills. Toshiana also held positions of leadership at other luxury influencer brands in spa, cosmetics, and retail. In 2016, she left the corporate space to become a full-time entrepreneur who parlays her wealth of experience to help small business owners, solo practitioners, and independent brands grow and scale.

Seeing a gap in the spa and wellness space for support, professional development, resources, and education for those of diverse backgrounds, Toshiana founded the Network of Multicultural Spa and Wellness Professionals (NMSWP) to be the gap filler. More than that, she wanted to create a community that feels like a "tribe to thrive" and to be a beacon of light and excellence for the spa and wellness industry.
Connect with NMSWP:
Online: www.nmswp.com
Email: hello@nmswp.com
Instagram: @WeAreNMSWP
Facebook: https://www.facebook.com/WeAreNMSWP
About Associated Skin Care Professionals (ASCP):
Associated Skin Care Professionals (ASCP) is the nation's largest association for skin care professionals and your ONLY all-inclusive source for professional liability insurance, education, community, and career support. For estheticians at every stage of the journey, ASCP is your essential partner. Get in touch with us today if you have any questions or would like to join and become an ASCP member.
Connect with ASCP:
Website: www.ascpskincare.com
Email: getconnected@ascpskincare.com
Phone: 800-789-0411
Facebook: www.facebook.com/ASCPskincare
Instagram: www.instagram.com/ascpskincare
0:00:00.0 Speaker 1: Are you an esthetician that has felt unsupported or under-represented in the industry? Have you felt isolated once you left school and have seen others making strides, but are unsure how to make this happen for yourself? Do you feel that if you had education, resources and access provided to others that you could kill the game? We are exactly what your career has been missing. Join the network of multi-cultural spa and wellness professionals, a community to help you go from simply surviving to thriving. Visit www.nmswp.com to explore our membership options for individual professionals, students, schools, and corporations or groups.
0:00:47.8 Speaker 2: You are listening to ASCP Esty Talk, where we share insider tips, industry resources and education for estheticians at every stage of the journey. Let's talk because ASCP knows it's all about you.
0:01:03.7 Ella Cressman: Hello and welcome to ASCP Esty Talk. I am your co-host Ella Cressman, I am a licensed esthetician, certified organic formulator, ingredient junkie and content contributor for Associated Skin Care Professionals. And I am joined by my lovely co-host, Maggie Staszcuk, who's a licensed esthetician, ASCP's Advanced Modality and Education specialist, and an all-around bad ass esthetician. Hi, Maggie.
0:01:25.2 Maggie Staszcuk: Hi Ella.
0:01:26.1 EC: So I was thinking about something. Something happened to me, of course, again, on social media. I was in a group and they were searching for this particular post, they were was searching for a facial specialist, and the post read something to the effect of, "Searching for a facial specialist. Drop your IG handle below." And I thought, that is interesting. Okay, I can see that with lashes, I can see that with permanent make-up, but a facial specialist, what are you going to see? So I asked her, most respect and curiosity, I'm curious what you're looking for when you are asking... When you're looking for a facialist on Instagram. Some people jumped in and said, "Yeah, I'm curious too," and other people were like, "Well, obviously I'm looking for before and after photos, I wanna know the training that they're doing." And one comment, struck me, "If they're not active on social media, they're not taking their business seriously."
0:02:24.8 MS: I knew you were gonna say something like that, and this is not... Let me say, I've seen posts like that before, where people are saying, "Give me your social handles because I wanna check you out," and I think some of it too is like, I don't know if culture is the right word, but what is the culture of this person? Who is this person? This is the PC way of saying, "I wanna spy on you, I wanna see who you are."
0:02:50.4 EC: Well, they are out of luck. My social media, because I'm a social media creeper, but I'm not a social media poster. And it got me thinking, do you post a lot on your social media?
0:03:02.3 MS: No, I flat out do not have social media, I do not have Facebook, I do not have Instagram, and maybe I'm old school, but if I'm applying for a job and they say, "Give me your social handles," I'm with you. Fresh out of luck, I'm probably not getting that job.
0:03:17.4 EC: Same. I'm like, oh, well, and I have them because I'm in business. And so in all fairness, I had someone managing my business social media accounts until May of 2021, and then you can see if you look, go ahead, creep on my LinkedIn bio, my LinkedIn show notes, you can creep on my social media, you could see there was a hard stop in May, because I don't have time, my extra time is spent on other things. I also had started my business before social media, so it was, for me, it was a bit of an eye-opening experience because I'm like, "Wow, I operate on word of mouth only at this point," that is my marketing. And thought I have tried many things, including social media ad boosts, my most successful marketing comes from word of mouth from healthy happy skin clients. So to think that someone would want to check me out on social media seemed foreign. So then I got to thinking, this poster was not alone, as you mentioned, you've seen this stuff before, so there is this sub-culture or, is it generational? Is it for people who have businesses or seek out businesses post social media that this is normal?
0:04:33.8 MS: I think it's all of the above. We did a podcast several months back with Cirocco Stout, so go back and listen to it because she's saying the same thing that you are, that you do not have to have social media to have a good business, you can market yourself properly and professionally without it, and all through word of mouth. And she was saying what you're saying, which is you put some really great before and afters or whatever it is your business is based on, for her, it was lashes. She showed what she's capable of on her Instagram, and it was not necessary, that should be on Instagram all day every day, five posts a day or whatever people say is the requirement in order to build her client base. And so she would say the same thing. I don't have a social media handle necessarily to share, you're not gonna see that I'm posting every day, that I'm doing my education every day and sharing my life with you.
0:05:29.1 EC: Yeah, sharing my life with you, that's where it's gotten, and I don't do that. I think there was a time early on that I might have, but I'm tired. [chuckle] I'm tired of social media, so I just don't do it. And then that got me thinking, "Am I getting out of a loop? A loop? Whatever that loop definition is?" And I started thinking about, I know this is a little bit of a rabbit hole conversation, but I started thinking about other areas where that happens. Just bear with me for a minute. I have this friend who has the most beautiful hair, and 10 years ago, she had this hair style and it's so cute, it's long curls and bangs that swoop to the side and she still has it. Same hairstyle, same hair color, everything. And I thought about other people, and she still looks good, but I thought about when she got that, she felt really confident, people were like, "Oh, I love your hair." She felt really confident and really secure and really capable at that time. And then I think of other people who have maintained haircuts or hairstyles, and it's because at that time, that's what felt comfortable, is very easy to do, it's easy to achieve, and I thought, Am I that?
[laughter]
0:06:42.0 EC: Do I have my aesthetic style hair style? I change my hair all the time, but am I stuck in a rut? Am I a crusty rusty esthetician, or am I on that path?
0:06:55.5 MS: Well, this is my thought about that, with relation to the hair. If it's working for you, why change it up? So you don't need to be on Instagram all the time in order to build your business. Your business is working and it's successful, and there's maybe other estheticians who feel like they need to be working Instagram in order to better their business, and maybe that's because they haven't made it yet.
0:07:20.0 EC: Yeah.
0:07:23.0 MS: Right?
0:07:23.6 EC: Or maybe they feel that they have to do that to stay made.
0:07:27.2 MS: Exactly. Maybe they feel like the golden rule is, I'm on Instagram every day, making posts. To your point, they have to. And maybe also too, you said it, it's a generational thing also.
0:07:43.8 EC: Am I getting old?
0:07:44.1 MS: I didn't say it, Ella. You did.
[laughter]
0:07:48.0 EC: Am I getting old? Oh, that brings me to the next question then, is that, have you ever felt like, I see this all time, especially with older estheticians. I was a rep for many, many years, and in that time, I trained a whole spectrum of aesthetic levels, aesthetic experience, and there was always this group that knew it all. "I already know this is the way it's been, and this is the way it's gonna be." And we work in an industry that does change, so I agree. It's working for me, the way I do my business, but I'm still open to other things, but what about those who know it all, who are afraid of new things? Our aesthetic industry has a lot of ingredients or new ingredients used in a different way. Or we can look at peels, for example. The way we thought about peels 15 years ago is different than the way we think about peels now. Or skin health, or the way we approach make up ingredients, even. So how do you stay current, but still stay true to what's working?
0:08:50.7 MS: Yeah, that's hard. I think there is being trendy and there's being on trend. We actually were talking about this here in our team, and to be on trend is you've continued your education, you're aware of what's out there. That doesn't mean you're always changing your treatment menu to provide the latest trendy thing. And I think that if you are providing your clients what they're asking for, you have the knowledge, you're answering the questions, they're reading New Beauty or seeing what's on TikTok, but always providing your client, I am repeating myself, but always providing your client what it is they're demanding, and you're staying competitive with your competitors, that's being on trend. But trendy is like, "Well, here's this cutesy thing that I saw on Instagram. I'm now gonna provide it," isn't bettering your business.
0:09:48.5 EC: Hey guys, stop. Let's take a quick break.
0:09:52.2 S1: Introducing the next generation of stem cell science for skin and haircare: NeoGenesis patented S²RM technology. By harnessing the power of adult stem cell-released molecules, these products awaken your body's natural regenerative power, and simply returns to the damaged tissue what was there when it was young and healthy. This enhances the result of all treatment room modalities, reduces downtime, and speeds up the healing process naturally. There are no contraindications, and NeoGenesis will offer a full money back guarantee on all NeoGenesis skincare products.
0:10:31.5 EC: Let's get back to the conversation.
0:10:33.2 EC: What would you say this 2021 trendy thing would be, going into 2022?
0:10:39.8 MS: A lot of things are coming to mind. There's a lot of new things on the market, like a plasma pen, for instance. I think that's... I don't know if it's trendy or on-trend, I'm getting really kitschy with my words, but you see that a lot right now. It's really new. I don't know if I agree with it or not.
0:10:58.6 EC: Ooh, another podcast. [chuckle]
0:10:58.7 MS: Another podcast for sure. We're gonna hash that one out.
0:11:03.0 EC: Yeah. I would say one thing that was trendy, of course, all over social media, that I have a confession to make, are those peel off jelly masks. And I was curious. They look cool. They look really, really cool. And I got one and I used it, and I hated it. It was not even...
0:11:22.4 MS: All of your K beauty stuff, right?
0:11:25.2 EC: Some of it, some of it was valid, but a lot of those other ones, probably I did it wrong because of course, I know everything, I'm a crusty, rusty esthetician, I could figure this out. And so when I did it, it didn't dry the right way, and so I was picking little bits off, it wasn't easy pull off. Maybe I didn't let it dry long enough, but it was absolutely horrible. So that did leave me feeling like, "Oh, I'm just gonna go back to what's familiar." And not to say I don't ever switch it up, because one of my favorite things with the lines that I use is switching it up. I'm able to offer quite a bit of versatility, so it keeps things creative because I'm gonna be honest, I'm afraid of getting stuck in a rut of always doing the same protocol and the same client every month. You know what I'm talking about?
0:12:09.7 MS: Yeah, I do. Well, when I hear crusty rusty, that makes me think those estheticians who are jaded, sitting behind the bed doing their massage and thinking, "What do I need to buy at the grocery store today?" They are jaded, they're over it. Those are the estheticians that need to say, "What is that trendy thing that I need to spice up?" Not just for their clients, but for themselves.
0:12:30.0 EC: I agree, so let's talk about how to not be jaded or crusty, how to keep things spicy, because I think I've seen that too, and you've seen that as an educator. You see that spark, that spark of passion in a new esthetician or in a seasoned esthetician, that re-igniting of passion. And I've experienced it almost seasonally, where I do feel like, "Okay, I'm over this," and then I look back at my client notes about once a year, and I'm like, "Oh, I was in a phase here. I was definitely in a wet dermaplane phase here with this kind of a mask." But one thing that I would suggest to keep you on-trend but not trendy is to steer clear of trying to be a Jane of all trades 'cause I think that's a really easy slippery slope in our industry, would you agree?
0:13:25.7 MS: Yeah, I agree for sure. But I think getting out of that rut is to continue your education, find that thing that you're passionate or excited about again, and start offering it to your clients.
0:13:37.0 EC: Also take trainings, many companies offer free trainings and now live trainings, not just online trainings. I think we've seen a lot of those where we can have an idea of what a company is about, but when you go to a live training, take your Esty bestie and go check it out, and I think that whether you agree with that company's philosophy, whether you end up subscribing to them, purchasing products or not, but understanding philosophy, it brings perspective. I can't tell you how many different types of classes I've sat through and will continue to sit through like manufacture classes.
0:14:14.7 MS: Yeah, I agree. And of course, listen to podcasts.
0:14:17.4 EC: Okay, do you have any suggestions?
0:14:21.0 MS: Yeah, there's this one I know it's called Esty Talk.
0:14:23.4 EC: I love that one.
[laughter]
0:14:26.0 EC: The other thing you could do too, is also you could watch webinars and videos at your leisure just to spark technique. There's a lot of great ones. I think I know of a place that has a lot of great technique videos, but that's another way to spark passion, maybe you're doing the same protocol, but maybe the way you apply a mask is different, maybe you apply a mask while massaging, or maybe you offer acupressure massage as a part of it like a face lift, and you literally see the visible change that gets you excited and pumped up, which gets your clients excited and pumped up. So there's other ways you can do it. The other thing too is we are going to have the return of the trade show, it's coming, it's here.
0:15:08.4 MS: It's here.
0:15:10.4 EC: And they're fun. They can be really super fun, so there's also education opportunities that you can lump into a tax right off, AKA vacation-ish, working vacation. So start a crusty rusty esthetician fund where you can put $50 a week in. If you think of it that way, it's a lot easier to buy it off up at the end of the year, if you put $50 a week, that equals $2600, so that's a nice little pot of hotel and airfare plus maybe admission. So things to think about.
0:15:46.3 MS: Yeah, I think too, if you've become a crusty rusty, your clients are feeling that also.
0:15:51.1 EC: Yes.
0:15:52.2 MS: And we've talked a lot about taking education or going to trade shows and finding how can you spice up maybe your menu and your treatment offerings, but it could be too that you just... And I think you said this earlier, Ella, you just need to go back to the basics. And a great way, I think, is also to re-engage with your client base, and maybe it's something simple as having like a little open house, holidays are coming up, bring your clients in, re-educate them on what are the basic services you've always offered. Maybe you have a little special and maybe it's kind of like a bring in a friend and give a little tutorial or educate them, remind them of the products that you offer, have a little giveaway, I don't know, something just like that is fun for everybody. It's fun for you, it gets you excited again, reminds you the esthetician, these are the services that I love to do, and also reminds your clients that, "Hey, you're still there and you should get a facial."
0:17:00.3 EC: Yeah. And that they're special.
0:17:00.8 MS: They're special. Yeah.
0:17:02.4 EC: Yeah, That's a good point, Maggie. I love it. Well, with that said, we wanna hear from you, seasoned estheticians, what do you do to avoid becoming a crusty rusty esty? What would you tell your younger esty selves? And younger estys, what do you think seasoned estys need to know? Let us know on social media, Twitter, Instagram, Facebook, or by emailing, getconnected@ascpskincare.com. We want to know all the details. In the mean time, thank you for listening to ASCP Esty Talk. For more information on this episode or for ways to connect with Maggie, myself or to learn more about ASCP, check out the show notes and stay tuned for the next episode of ASCP Esty Talk.
0:17:43.9 S2: Thanks for joining us today. If you like what you hear and you want more, subscribe. If you wanna belong to the only all inclusive association for estheticians that includes professional liability insurance, education, industry insights, and an opportunity to spotlight your sick skills, join at ascpskincare.com. Only $259 per year for all this goodness. ASCP knows, it's all about you.
[music]