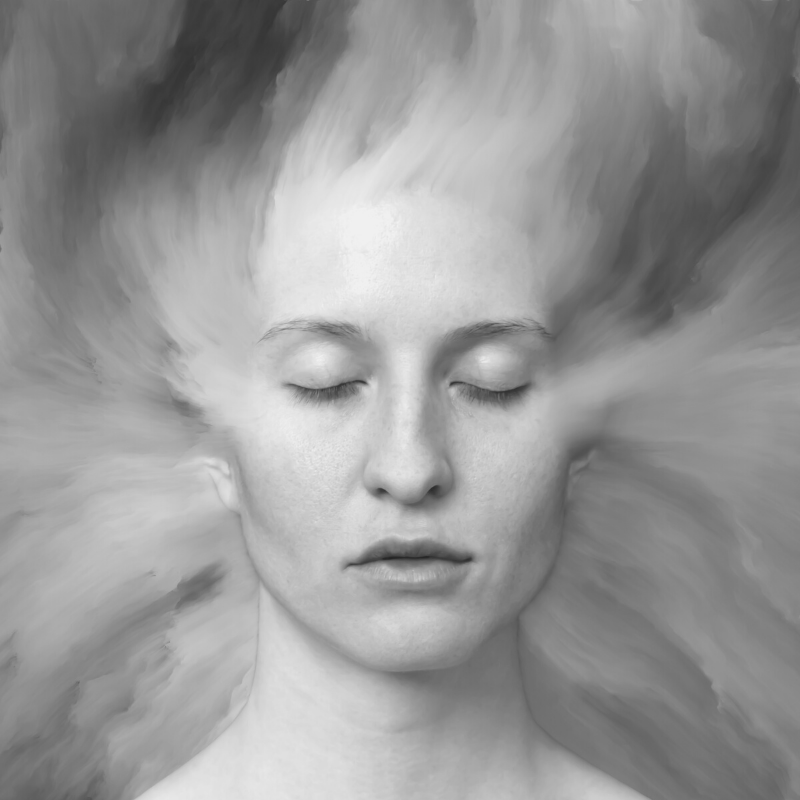 Beyond just frown and laugh lines, anxiety, fear, stress, anger, and joy all have a physiological effect on the skin. Join Ella and Maggie as they explore scientific studies on the brain/skin connection to understand how this information translates to your esthetic practice.
ASCP Esty Talk with hosts Ella Cressman and Maggie Staszcuk
Produced by Associated Skin Care Professionals (ASCP) for licensed estheticians, ASCP Esty Talk is a weekly podcast hosted by ASCP Skin Deep magazine contributor Ella Cressman and ASCP Education Specialist Maggie Staszcuk, both licensed estheticians. We see your passion, innovation, and hard work and are here to support you by providing a platform for networking, advocacy, camaraderie, and education. We aim to inspire you to ask the right questions, find your motivation, and give you the courage to have the professional skin care career you desire.
About Maggie Staszcuk:
Maggie has been a licensed esthetician since 2006 and holds a bachelor's degree in business administration from Stephens College. She has worked in the spa and med-spa industry, and served as an esthetics instructor and a director of education for one of the largest schools in Colorado before coming to ASCP as the Advanced Modality Specialist.
Connect with Maggie:
P 800.789.0411 EXT 1636
E MStaszcuk@ascpskincare.com or AMI@ascpskincare.com
About Ella Cressman:
Ella Cressman is a licensed esthetician, certified organic formulator, business owner, and absolute ingredient junkie! As an educator, she enjoys empowering other estheticians and industry professionals to understand skin care from an ingredient standpoint rather than a product-specific view.
She has spent many hours researching ingredients, understanding how and where they are sourced, as well as phytochemistry, histological access, and complementary compounds for intentional skin benefits. In addition to running a skin care practice, Cressman founded a comprehensive consulting group, the HHP Collective, and has consulted for several skin care lines, including several successful CBD brands.
Connect with Ella Cressman:
Website: www.ellacress.com
Website: www.hhpcollective.com
Facebook: www.facebook.com/HHP-Collective-105204177682777/
Instagram: www.instagram.com/hhpcollective
LinkedIn: www.linkedin.com/in/ella-cressman-62aa46a
About our Sponsor Perron Rigot
Founded in 1936, Perron Rigot is a French manufacturer and one brand of the French skin care group THALGO. The THALGO Group has 16 brands, all dedicated to the professional salon and spa industry.
As creators of the original patented hard wax beads, Cirepil by Perron Rigot has been voted the #1 hard wax year after year and continues to be the most trusted choice for beauty professionals worldwide.
Cirepil is produced in an environmentally friendly manufacturing process—cruelty-free since 2013. They produce clean and consciously formulated products with humanely and ethically sourced beeswax, and their products are offered in recycled/recyclable packaging.
Connect with Perron Rigot:
Website: www.cirepil.com
Instagram: www.instagram.com/cirepil_wax_usa/
Click here and use the code FIRSTORDER15 at check out to save 15% on Origine Strip Wax
About our Sponsor Richard Merrill Consulting
Established in 2019 and developed through real-life award-winning experience and an overwhelming need within the spa industry to elevate the client experience through fundamental business skills mixed with passion and purpose.
Our mission is to provide products and services that improve the informed application of fundamental business skills for licensed spa professionals. Through the mentoring process, we aim to create a community of knowledgeable experts that transform the spa industry for generations.
Our vision is to support licensed spa professionals in achieving their mission by consistently generating revenues that build a secure spa market value and increase the spa industry's financial security. We are committed to providing education and developing further spa industry resources for business success.
Connect with Richard Merrill Consulting:
Facebook: @RichardMerrillConsulting
Instagram: @RichardMerrillConsulting
YouTube: www.youtube.com/channel/UCqy6PFQ81_vtiEkObL8oyFw
About Associated Skin Care Professionals (ASCP):
Associated Skin Care Professionals (ASCP) is the nation's largest association for skin care professionals and your ONLY all-inclusive source for professional liability insurance, education, community, and career support. For estheticians at every stage of the journey, ASCP is your essential partner. Get in touch with us today if you have any questions or would like to join and become an ASCP member.
Connect with ASCP:
Website: www.ascpskincare.com
Email: getconnected@ascpskincare.com
Phone: 800-789-0411
Facebook: www.facebook.com/ASCPskincare
Instagram: www.instagram.com/ascpskincare
0:00:00.1 Speaker 1: Richard Merrill consulting is dedicated to supporting salon and spa professionals in achieving their personal and professional goals with customized one-on-one support. Schedule a free 60-minute complete planning session today to get started. Ready to commit to massive action? Register for the Complete Spa Business regimen for just $497, regularly $997, when you use code ASCP SKIN CARE at richardmerrillconsulting.com now through November 30th.
0:00:37.3 Speaker 2: You are listening to ASCP Esty Talk, where we share insider tips, industry resources and education for aestheticians at every stage of the journey. Let's talk, 'cause ASCP knows it's all about you.
0:00:52.9 Speaker 3: Hello, and welcome to ASCP Esty Talk. I'm Ella Cressman, licensed aesthetician, certified organic skincare formulator, and content contributor for Associated Skin Care Professionals.
0:01:03.7 Speaker 4: And I am Maggie Staszcuk, licensed aesthetician, ASCP Advanced Modality specialist, and education specialist.
0:01:11.3 S3: Maggie, how are you feeling today? Like, really feeling?
0:01:16.6 S4: Ella, today I'm feeling a little bit moody.
0:01:18.3 S3: Moody? [laughter] Okay.
0:01:21.2 S4: A little bit, yeah.
0:01:21.8 S3: Yeah, the weather, right?
0:01:23.0 S4: It's just one of those days for me.
0:01:24.9 S3: Yeah.
0:01:25.2 S4: What can I say?
0:01:25.3 S3: Now, do you think feeling moody has an effect on your skin?
0:01:30.8 S4: It does. I'm breaking out.
0:01:31.8 S3: Are you?
0:01:32.5 S4: I am, yeah.
0:01:33.8 S3: Well, this is crazy, I can totally relate. There was this time period, it was 2016 to 2017, it was like the most stressful time in my life. I had just lost a bunch of weight. I was looking really good, and then boom, life hit. What happened was I started on this cycle of... I don't know how to describe it other than just anxiety. Some things were coming up in my life that were really pissing me off. I was angry, I couldn't sleep, all the things. And one day I looked at my skin, you know, I've just lost some weight, so I looked a little lax, but I also looked old as the hills. And it was a couple of years before my 40th birthday, and I was like, "What the heck? What is going on here? This is not a good look." I had pimples, I had... Just my skin, I can't describe... It was like this dull texture and it looked like wrinkles. And then again, things got better, just in case you're wondering, but then what happened was 2020. And in 2020, I started suffering from severe anxiety like most people, and then pimples were coming up, whether I had a mask on or not, like all over, just different areas, especially my chin and in this weird cheek area, and in between my eyebrows. And it was around that time that I started really looking into emotions and skin, and what I found was something that they're calling... It was a clinical examination of something called the "brain-skin connection". Have you heard of this?
0:03:00.3 S4: No, it sounds really interesting.
0:03:02.2 S3: Very interesting, and we know as aestheticians that stress, we've heard... I mean, obviously frown lines, furrows, different things, but this is scientific research, the intuit. So I think what we should do is talk about stress, anxiety, anger and joy, and the influence that all of those emotions have on the skin. In 2006, one of my research avenues led me to this 2006-published peer-reviewed article in The International Journal of Psychology Research, and it's on the neuroimmunoendocrine circuitry of the brain-skin connection. And it's very boring. [laughter]
0:03:48.7 S4: It sounds very intense.
0:03:50.1 S3: It is very boring, but fascinating at the same time. And basically, there's lot of different articles, but this one was one of my favorites because it talks about, "The skin and appendages enable the study of complex neuroimmunoendocrine responses that peripheral tissues launch upon stress exposure and the basis for identifying new targets for therapeutic stress intervention."
0:04:13.0 S4: I need you to summarize that for me.
0:04:14.7 S3: Long story short, that [laughter] what happens physiologically when you're anxious, or if you're having anger issues, or if you're having fear, in the skin, so they're evaluating all of this on thousands of different, not a small sub-section, on thousands of different patients with different things. And what they found is this connection on a few... Like psoriasis, for example, acne, other inflammatory conditions like rosacea and the skin. That's amazing. So why don't we talk about first stress and anxiety effects on the skin?
0:04:51.0 S4: Yeah, let's talk about it.
0:04:52.9 S3: Well, when you think about it, the first thing that happens when you're... What happens when you're mad or anxious?
0:04:58.4 S4: Okay. Well, those are two different issues for me. When I am mad, definitely my face gets red. Even my ears I feel will be flushing. Stressed and anxious, I don't know that I see so much flushing, but I will get breakouts, definitely probably feel like I have maybe more sebum production going on, and I will eat worse. I'll decide, "Well, I'm not washing my face. I'm so angry and stressed," you know?
0:05:28.4 S3: Take that face. [laughter]
0:05:29.4 S4: Yep. "Take that." So all those things, like more coffee, probably more alcohol, all those bad things, and then that comes out on my face too. And then I'm like, "Is that... Is that a breakout? Yes, it is. I'm gonna start squeezing the heck out of that, even if there's nothing there," and then definitely I have a breakout.
0:05:47.2 S3: That's like nervous tics. [laughter] 'Cause I've had that too, "Is it in there?" And you just start... It starts as a baby bump, maybe a hair coming up, which is something that we'll have to discuss later, hormones and hair. [laughter] But... And then it turns into like a wound.
0:06:00.6 S4: Exactly, that needs Neosporin.
0:06:02.5 S3: Yeah, and that... Well, not that, but that flushing and that blushing is the body's immediate reaction to mental stress. I turn pale. Like when I have too much anxiety, I turn pale, like, "That's enough," like I've had enough. I'm embarrassed. That's mental fatigue or mental stress, then I'm blushing, like, "Oh my gosh, I can't believe I just said that." So we can all relate to that. And you're right, when you're stressed out, the body does produce more sebum and that can lead... That interrupts the homeostasis of the skin, and that leads to breakouts. Something else that happens is stress hormones, and those stress hormones relapse and encourage inflammation and a decrease of blood flow to the skin, and that decrease of blood flow... If you guys have read The Action in Your Skin article in Skin Deep, you'll see what that means and what that does to the skin.
0:06:54.7 Speaker 5: Hey guys, stop. Let's take a quick break.
0:06:57.5 Speaker 6: Perron Rigot is proud to announce Cirepil Origine, the first and only Ecocert Cosmos Certified Organic Professional Strip Wax. The Ecocert Cosmos Organic Certification is recognized worldwide for exemplifying the highest quality and strictest manufacturing standards in the organic sector. Origine is plant-based with only five ingredients and it's free of colorants, fragrance, petrochemicals, gluten and minerals. Origine provides superior hair removal results in one pass, leaving the skin smooth, not sticky. Quality wax you can trust. Ready to try something new? Use code FIRST ORDER 15 and save 15% on Origine Strip Wax at www.cirepil.com. 
0:07:47.7 S5: Let's get back to the conversation.
0:07:50.4 S4: So I know too stress also can irritate skin nerves, it increases inflammation. You may even also have allergic reactions. I definitely haven't... Well, actually, I may have experienced that, where I feel like, "Dang, am I having an allergic reaction?" But actually it probably is just stress-related, 'cause it's something that comes and goes for me. I don't know if you've ever experienced that.
0:08:11.2 S3: Do you remember that movie, Something About Mary?
0:08:13.6 S4: Yeah.
0:08:13.8 S3: Woogie? [laughter]
0:08:14.7 S4: Yeah.
0:08:15.0 S3: Yeah, that is a perfect example of an irritation of, or an inflammation brought on by stress, 'cause he was all stressed out.
0:08:21.4 S4: Yeah, interesting. And rosacea and psoriasis, I have people in my family who experienced this where increases in that stress and anxiety result in like a... Not rosacea, a psoriasis outbreak or an eczema type outbreak.
0:08:36.9 S3: Yeah, so I knew a professional, she was an instructor down at a local school, and she was under a lot of duress and she would have that breakout. And the same thing with clientele who would come in, it's like, "Oh, I put this cream on," or... There's always this cream all option, right? Like this topical magical product is gonna save the day, but it's something going on inside and a lot...
0:08:57.3 S4: Which that I think leads to more issues if they're using like a steroid type cream.
0:09:02.6 S3: Yes, absolutely. Speaking of steroid creams and what they do, something else that stress and anxiety does to the skin is that interrupts the natural... The NMFs, the natural moisturizing factors. And so that's why my skin in particular looked so sad, [chuckle] so deflated. It wasn't the weight it lost, it was that there's these pumping lipids were going away, and then also, when you're having these breakouts and these things that are turning into wounds, it's because the skin's healing and repair are delayed. They're slowed down, so they can't restore itself as before.
0:09:40.9 S4: Mm-hmm. What about hair growth?
0:09:44.7 S3: I have to tell you that it does have this interruption. I have this like thinning of my hair that it freaks me out, "Am I thinning?"
0:09:50.9 S4: I do too, but I don't know that a stress so much for me as it is that I feel like maybe I just have hormone fluctuations and I'm getting old.
0:09:58.9 S3: I think me too, which makes me stressed, and so is it... What came first? [laughter] The hair loss or the hormones?
0:10:06.5 S4: Yeah, yeah, I hear you.
0:10:07.7 S3: Doesn't it make you mad?
0:10:09.6 S4: It does.
0:10:11.1 S3: Okay, let's talk about anger and the skin and what happens there. What is interesting there's a really cool study that they did, but facial muscles tense up when you're mad and that creates wrinkles. So it's obviously a mechanical change of something that happens in the skin. There was a study that talked about doing these subjects that were quick to anger, they gave them botox and they were unable to make some of those angry expressions, and that led to their anger decreasing over time.
0:10:44.1 S4: Oh, really? See, that would make me more mad.
0:10:50.2 S3: [laughter] Wait a minute, I am mad and you can't... [laughter] That is so cool. That's funny. There is this other study published in the Journal of Brain Behavior and Immunity, and it had two groups, and they separated these... I think it was a 1000... 2600 different participants, and they separated them into two groups: The angered.
0:11:20.0 S4: Guess which one of us that is. That's be me. [laughter]
0:11:22.0 S3: And the zen temperament. So it was angered on the left, zen on the right, until the angered got mad and then we put them on the right. But anyways, they gave each of them a small wound, like a little baby cut on their arm, and they watched it to see what happened, and what happened was that the healing and cell turnover took four times longer in the angry participants as it did in those who had temper control.
0:11:39.9 S4: That's really interesting because I have read an article recently, I think it was an article, or maybe I saw something on TV, that was about positive outlook and your ability to heal. So if you are positive and even-keeled, then your wounds will heal faster. Or if you're sick, you'll get better quicker, as opposed to somebody who has a negative outlook or they're angry and saying, "I'm never gonna get better," or, "My wounds will never heal," or whatever their ailment is.
0:12:13.0 S3: That is so, so important to us. Let's sum that up again, "Say what you mean and mean what you say." And, "Be careful with your words."
0:12:21.3 S4: Yeah. Yeah, exactly.
0:12:22.4 S3: Because they really... Like, I had a client yesterday who's like, "I'm so stupid," and, "I'm so hairy," and I'm like, "You're not and you're not. You gotta stop saying that to yourself."
0:12:31.8 S4: Yeah. What you put out into the universe is gonna come back to you.
0:12:35.1 S3: I'm so happy, I'm so happy, I'm so happy. [laughter] Happy, healthy and bright. Anyways, very interesting. So Maggie, what do you think is something to keep... We gotta understand, we have to stay within our skill practice, right? But what do you think is important in understanding anxiety, anger and...
0:12:55.0 S4: Stress?
0:12:55.4 S3: Stress, geez-oh-peese, I was really stressed out for a second. [laughter] Maggie, what do you think is important about understanding stress, anxiety and anger as professional skin care practitioners?
0:13:08.0 S4: Well, I think knowing that... There's a lot of factors here. Your client is coming into the treatment space and they may be radiating this particular energy. It's important that you're not then taking that on, so you're maintaining positivity, even-keeled, and that you are sending those positive vibes back to them. And I think oftentimes, clients come in and they think like, this is their therapy session, and so they're sharing their life as they're getting their treatment, their wax, whatever. And you're listening, but again, being able to set that mental boundary, right? And then also the space itself is good vibes. It smells nice, it's pretty, sunny, whatever, I think is also really important too. So that your client walks away from their treatment, they're feeling good, they're feeling uplifted and not continuing to carry that anger or stress or whatever with them, and it shows through in their skin.
0:14:14.2 S3: I would agree. I think that's really important. I think the other thing to think about too is thinking about in the treatment room other things that you can do, whether it's setting the tone, but also working on breath work. I think what you said is so important, of grounding yourself in the metaphysical side. We talked about like putting a protective bubble around ourself so you're not absorbing that, those vibes. Also cleansing the room after they leave, but then also understanding breath work. That can lead to some relaxation and that has shown to have a physiological effect on the body and in the skin. And also consider if there's... I'm going through a very stressful time right now with getting married, just bought a house, remodeling it, so I'm loading up on antioxidants, anti-inflammatories because I understand that that, that all that stress is going to other organs at this point, so I'm supplementing topically. So if you're breaking out because you're stressed or your client's breaking out because they're stressed, not always is there gonna be benzoyl peroxide and salicylic. It might mean adding some anti-inflammatories, so including those considerations in your consultation are key. Something else to consider is joy.
0:15:29.1 S3: Joy also has a positive effect on your skin. Positive. So we talked about all the negative, but there is a song and it goes a little something like this, "If you're happy and you know it, then your face will surely show it," and ain't that the truth?
0:15:41.7 S4: It is the truth, yeah.
0:15:43.1 S3: Yeah. What happens when you're... What happens to your skin when you're happy?
0:15:47.2 S4: It glows. It glows. [chuckle]
0:15:52.1 S3: And it glows because there's this release of these feel good hormones called endorphins, serotonin and oxytocin. And endorphins are involved in strength, literally... I read this and I was like, "Are you kidding me?" Endorphins are involved in strengthening the skin barrier, they're anti-inflammatory and they promote wound healing. Did you know that?
0:16:08.5 S4: I did not, I just learned it.
0:16:09.0 S3: Same. Well, a little bit ago. So, in theory, positive emotions promote skin's ability to repair and heal itself, so let it go and then let it glow.
0:16:21.8 S4: I love that. Amen.
0:16:23.7 S3: Now, listeners, we wanna hear from you, what are your thoughts on emotions and the skin connection? Let us know by posting on social media, Twitter, Instagram, Facebook, or by emailing, getconnected@ascpskincare.com. We wanna know your thoughts. In the meantime, thank you for listening to ASCP Esty Talk. For more information on this episode, or for ways to connect with Maggie or myself, or to learn more about ASCP, check out the show notes. And stay tuned for the next episode of ASCP Esty Talk.
0:16:55.5 S2: Thanks for joining us today. If you like what you hear and you want more, subscribe. If you wanna belong to the only all inclusive Association for Aestheticians that includes professional liability insurance, education, industry insights and an opportunity to spotlight your six skills, join at ascpskincare.com, only 259 per year for all this goodness. ASCP knows it's all about you.