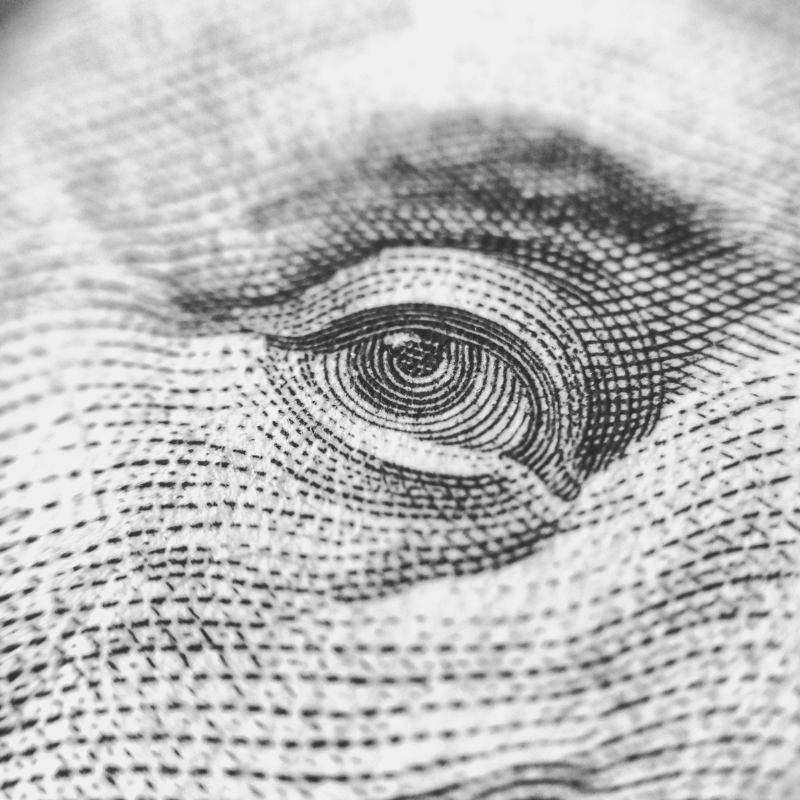 In this episode of ASCP Esty Talk, Tracy Donley, Executive Director of ASCP, sits down with Tom Kuhn, CEO of Qnity, to discuss his journey in the professional beauty industry, how Qnity believes everyone deserves to prosper, tips to increasing profits in your small business, and how to make prosperity simple, visual, and actionable. Visit qnityinc.com for more information.
ASCP Esty Talk with Host Tracy Donley
Produced by Associated Skin Care Professionals (ASCP) for licensed estheticians, ASCP Esty Talk is a weekly podcast hosted today by the Executive Director of ASCP, Tracy Donley. We see your passion, innovation, and hard work and are here to support you by providing a platform for networking, advocacy, camaraderie, and education. We aim to inspire you to ask the right questions, find your motivation, and give you the courage to have the professional skin care career you desire.
About our Sponsor Perron Rigot
Founded in 1936, Perron Rigot is a French manufacturer and one brand of the French skin care group THALGO. The THALGO Group has 16 brands, all dedicated to the professional salon and spa industry.
As creators of the original patented hard wax beads, Cirepil by Perron Rigot has been voted the #1 hard wax year after year and continues to be the most trusted choice for beauty professionals worldwide.
Cirepil is produced in an environmentally friendly manufacturing process—cruelty-free since 2013. They produce clean and consciously formulated products with humanely and ethically sourced beeswax, and their products are offered in recycled/recyclable packaging.
Connect with Perron Rigot:
Website: www.cirepil.com
Instagram: www.instagram.com/cirepil_wax_usa/
Click here and use the code FIRSTORDER15 at check out to save 15% on Origine Strip Wax
About our Sponsor Richard Merrill Consulting
Established in 2019 and developed through real-life award-winning experience and an overwhelming need within the spa industry to elevate the client experience through fundamental business skills mixed with passion and purpose.
Our mission is to provide products and services that improve the informed application of fundamental business skills for licensed spa professionals. Through the mentoring process, we aim to create a community of knowledgeable experts that transform the spa industry for generations.
Our vision is to support licensed spa professionals in achieving their mission by consistently generating revenues that build a secure spa market value and increase the spa industry's financial security. We are committed to providing education and developing further spa industry resources for business success.
Connect with Richard Merrill Consulting
Facebook: @RichardMerrillConsulting
Instagram: @RichardMerrillConsulting
YouTube: www.youtube.com/channel/UCqy6PFQ81_vtiEkObL8oyFw
About Associated Skin Care Professionals (ASCP):
Associated Skin Care Professionals (ASCP) is the nation's largest association for skin care professionals and your ONLY all-inclusive source for professional liability insurance, education, community, and career support. For estheticians at every stage of the journey, ASCP is your essential partner. Get in touch with us today if you have any questions or would like to join and become an ASCP member.
Connect with ASCP:
Website: www.ascpskincare.com
Email: getconnected@ascpskincare.com
Phone: 800-789-0411
Facebook: www.facebook.com/ASCPskincare
Instagram: www.instagram.com/ascpskincare
0:00:00.1 Speaker 1: Richard Merrill Consulting is dedicated to supporting salon and spa professionals in achieving their personal and professional goals with customized, one-on-one support. Schedule a free 60-minute complete planning session today to get started. Ready to commit to massive action? Register for the complete spa business regimen for just $497, regularly $997. When you use code ASCPskincare at RichardMerrillConsulting.com. Now through November 30th.
0:00:35.8 Speaker 2: You are listening to ASCP Esty Talk where we share insider tips, industry resources and education for estheticians at every stage of the journey. Let's talk because ASCP knows it's all about you.
0:00:53.8 Tracey Donnelly: Hello everyone, and welcome to ASCP Esty Talk. I'm Tracey Donnelly, Executive Director of Associated Skin Care Professionals, and your host today. You guys, it has been a while since I've been on the show, huh? Hopefully, I'm not too rusty, we'll see, but the great news is we have an amazing guest for the show today, so I'm sure he'll be worth it, even if I'm a little crazy. Today, I'm here with Tom Kuhn, he is the CEO of Qnity and Qnity for Schools. And you're probably thinking, What is Qnity? Well, good news, we're gonna tell you and you are gonna love it. So you guys are in for a real treat today. We're going to talk about money. That's right. Who doesn't love to talk about money? Okay, a lot of people don't like to talk about money, but we're also gonna talk about your business and let's just jump right into it. So welcome, Tom.
0:01:43.6 Tom Kuhn: Hi, Tracey. Thanks for having me today.
0:01:45.5 TD: Thanks for coming. So it is not very often that we have a man on the show, just gonna be real. So why don't you first tell us how you found yourself in the beauty and esthetics world?
0:01:58.4 TK: Well, it's been a long journey. Jeez, I started out actually as a CPA, a very unlikely path into this profession, and after spending 13 years advising small businesses, I fell in love with an industry that I was drafted into. Actually out here in Denver.
0:02:16.9 TD: Alright, Denver.
0:02:20.1 TK: And I just fell in love with the industry, professional beauty and wellness just had just a huge calling to me, once I was exposed to it.
0:02:27.0 TD: It's pretty hard not to fall in love with it, right? And the people in it are amazing. Well, tell us, and I'm probably... I don't wanna give it away, but tell us a little bit about your first brush with an esthetician.
0:02:39.2 TK: Well, I had an opportunity to join the professional beauty industry after being an outside accountant and started out in distribution, then eventually found myself owning a group of salons and spas, had 400 people.
0:02:56.9 TD: Tell us which ones. 'Cause we all know 'em.
0:03:00.6 TK: Well, it was called Juut in Minneapolis is the name of the business. And I'll never forget, I was standing in the, sort of the general retail area in one of our locations, and Katherine came up to me, she was one of our educators, and she boldly looked at me and said, "Tom, have you ever had your eyebrows waxed?" And I paused for a moment, I said, "The answer to that would be no." And she just looked at me right in the eye, she said, "Well, how can you possibly be President and Co-owner of this company and never have experienced waxing?" So I followed her into her room, and then eventually I became a waxing client, and then I started to use the same line with my male friends and started looking at their eyebrows. They thought it was a little freaky actually.
0:03:46.7 TD: I bet they did. [chuckle]
0:03:46.9 TK: So anyway, it was just an awesome wake-up moment for me that the integrity of being in this profession is to actually experience all the services.
0:03:56.6 TD: I love it, that's awesome. Well, let's dive in a little bit and talk to us about what is Qnity?
0:04:04.0 TK: Well, what Qnity really was founded on the belief that you can earn great money and do what you love and have great quality of life. I put the emphasis on the word "and" because we have total respect for the craft, whether it's an esthetician, massage therapist, hair stylist, nail technician, but believe that it's not enough just to be great at your craft, and it's also great to also have money skills so you can have a really fulfilling career. So I was very inspired by working with members of our team and seeing a genuine desire to learn, but also there's a big disconnect in terms of how money matters were taught, and I learned that the biggest fan of a spreadsheet is the creator of that particular spreadsheet.
0:04:53.3 TD: [chuckle] That's so true.
0:04:56.0 TK: And it's very difficult to teach courses based upon spreadsheets, so it really was founded on an idea about making this kind of education very approachable.
0:05:03.5 TD: Well, and I think the interesting part is that an esthetician will go to school for all this time, but they're really focusing on learning about the skin and understanding the different treatments, and understanding the importance and learning sanitation and all of that, and they don't really go very deep into how to run a business, or how to manage your money. And all of our listeners, the majority of them are all out there and their independents, and they're put into a situation where they've become an entrepreneur and a business owner, and they didn't get the skills. So I think it's great to have you on the show. I wanted to find out a few basics that you could share with our audience of maybe some tips that they could start with right now that they could help with their business and managing their money.
0:05:57.6 TK: Yeah, there's... What we really teach is the functional areas of money skills, and we teach money-in, so how you're gonna actually make money, and one of the first things is we're a big believer in simplicity, and there's all sorts of key performance indicators, you call 'em, but boiling down just two is very refreshing from many estheticians and ultimately boil them down to just client count and average ticket. It's something called 2 Number Growth. And it's what it's really done is it's dramatically simplified your money-in and from a tracking standpoint, driving and actually the quirky thing about those numbers, client count and average ticket, they're the only two numbers that if you multiply them together, they'll equal your sales. In other words, 10 clients in a day and the average client spends $70, that's $700. Pretty simple. So simplicity, I think, goes a long way. That's one tip. Another tip is to really have a... Something we call week-in, week-out, and that's just to have a practice where you carve out time every week, same time, same place, where you focus on money matters.
0:07:11.2 TD: Oh, that's good. So scheduling that time every week.
0:07:15.0 TK: And I read something by an author, I wish I can remember who it was, but many mistake, lack of motivation, be lack of clarity. And when you have that clarity of just declaring, "I'm gonna do it at this time, on this day, at this place." It takes away a lot of the confusion that comes from having a simple habit like that. Another one is to build savings, and it sounds so basic. We have something called a Tuesday Transfer. It doesn't have to be Tuesday, but every single week, look at your last week's gross sales and specify a certain percentage of them, start out with 1%, start out micro-small, just make it a very simple habit and then bring it to 2%, 5%, whatever. And before you know it, you're starting to have this fund set aside and what you use your fund for is up to you.
0:08:03.9 TD: Oh, I like that.
0:08:06.2 TK: So maybe it's travel, maybe it's a purchase, a renovation, whatever, but that's another one Tuesday Transfer.
0:08:12.9 TD: So that actually is a great segue. So I know a lot of estheticians are feeling the pressure even from their clients to expand their treatment menu, which may include purchasing equipment. Is this a good way to save money for that equipment that they might wanna buy, or should they go the route of leasing? What are your thoughts on that?
0:08:37.2 TK: Buy versus lease, that's a great question. I really think it depends on what it is, that the asset that you're looking at. In most cases, if you can buy, it's much better off, but having this fund set aside really takes a lot of the affordability out of it because you're able to fund these things in bite-sized chunks.
0:09:02.0 TD: Well tell us what else really inspired you to do this and what makes it different than any other kind of business management book or resource out there?
0:09:15.4 TK: This program was born in beauty and wellness. It was really born to serve estheticians, massage therapists, hair stylists and nail techs. We do work with other industries, but have the expertise, and in fact, our lead educator for our company is an esthetician, so it really keeps us at ground zero in terms of not only what's in the minds of this audience, but also what's in their heart and so I think that what I've always believed is that... Something I referred to is, "There's magic in the middle." And how you can just excel at your craft and get better and better, and be really great with money skills.
0:10:01.7 TD: It's interesting, I have to brag on you for a few minutes here. I've seen lots and lots of different programs out there, nothing like this, and just to even see the materials that you guys have created for it, it feels like a system and it's pretty and it makes you happy. I think just being able to get excited about managing money and managing your business more effectively, it's amazing. So talk to us a little bit about that too.
0:10:36.5 TK: You know, I learned the hard way as a spa owner, communication skills, and I would get up in front of the team and it was like, "Blah, blah, blah." And I started to gain appreciation for really great design, graphic design, and started to realize is that I was up there, "Blah, blah, blah." And when you had an image that really could tell a story, minds opened up. And I think what I developed is, I guess I had a little bit of a hang-up personally, I reveal that to the audience and all of you today. I was a CPA.
0:11:13.2 TD: It's okay, we still like you.
0:11:14.6 TK: And I hate stereotypes.
0:11:17.3 TD: Okay, sorry.
0:11:18.8 TK: I hate stereotypes about accountants, about hair stylists or anybody, and so I just had this little hang-up about myself. I knew I was a creative guy, but I had to express myself creatively. So after selling the spa business, I took a couple of years off and I learned photography, published a book of photos, but then more importantly, I learned design, and the very first person involved in our company is an award winning designer and she is really the one that was able to express our ideas in a beautifully visual way, a way that's compelling, interesting, tells a story. And so I think that what makes us different is we have the marriage of really, really great sound money content that comes from decades of experience, but also design that makes it approachable, interesting and fun and exciting, so...
0:12:04.3 TD: See, I think you guys would love this. You're gonna have to check it out. Okay, so now I'm gonna put you on the spot again. What are some of the biggest mistakes that you're seeing that estheticians are making in their business?
0:12:19.8 TK: I guess... I'm gonna go a little bit with mindset first, okay? And from a mindset standpoint is there's all these myths and traps, and some of them hold people back, and I'll give you a few just off the top of my head. One is the I just wanna trap. I just wanted to do esthetics, I just wanna do hair.
0:12:40.9 TD: I've heard that so many times.
0:12:43.4 TK: But it's a huge trap. And keep in mind that you can do those things, but especially as a solopreneur, you've gotta allow that time. Another one is the avoidance trap, that unopened mail will somehow take care of itself. And then a big one is that you have to be good at math to be good at money, and you don't, actually. Listen, I was a CPA for 13 years, I probably spent 20,000 hours, and I have no advanced math skills. In fact, it was an avoidance of math, ironically, that brought me into the profession. I wanted to be an architect, and these guys told me to be an architect you had to be really good at math, and I was avoiding all the math classes in high school.
0:13:30.6 TD: That is so funny.
0:13:31.1 TK: And it was by pure accident I ended up being a CPA, but hey, if you can multiply, add, subtract, and divide, you can take care of all the money matters you need to.
0:13:40.9 TD: Hey guys, stop. Let's take a quick break.
0:13:43.9 S1: Perron Rigot is proud to announce Cirepil Origine, the 1st and Only Ecocert COSMOS certified organic professional strip wax. The Ecocert COSMOS ORGANIC certification is recognized worldwide for exemplifying the highest quality and strictest manufacturing standards in the organic sector. Origine is plant-based, with only five ingredients, and it's free of colorants, fragrants, petrochemicals, gluten, and minerals. Origine provides superior hair removal results in one pass, leaving the skin smooth, not sticky. Quality wax you can trust. Ready to try something new? Use code firstorder15 and save 15% on Origine Strip Wax at www.cirepil.com. 
0:14:33.8 TD: Let's get back to the conversation. What other advice would you give estheticians out there who are maybe struggling on how to just even start? Like they're feeling kind of like things are a little chaotic, and a mess right now, and it's overwhelming.
0:14:52.1 TK: It's a great question. As an educator, I always believe it starts with education. And many will take a financial literacy course and hate it, and then never get back to it. And they will avoid things that become trigger words, like budgeting, for example. And so I think the best way to get started is to think very, very small, the science of Kaizen, and the science of small changes. Even two-minute habits make a big difference. For example, we have a practice called Tuesday tracking, and we also call it two-minute tracking, and all you do is just look at last week's how many clients you had, what was the average spend? And it's actually tactile track, and where you use your hand, because it's demonstrated the connection between the hand and the brain is really powerful. So that small step alone of just tracking your previous week's client count and average ticket has this domino effect of awareness, and change. So that's one right off the bat.
0:15:56.8 TD: That's a good one. I like it. It sounds doable, you know, like you said, start small. And I think that's great advice, 'cause we all get so overwhelmed. Okay, so now imagine... Here's another question for you. Imagine I'm just graduated esthetic school, and I know that I really want to just build my lash business, I wanna go on my own, what should I do to start planning to do that business? Where should I start with that?
0:16:26.9 TK: So someone going independent?
0:16:28.3 TD: Yeah.
0:16:29.1 TK: Right out of school?
0:16:30.0 TD: Right out of school.
0:16:30.8 TK: Okay. Is to make sure that you surround yourself with at least a few people that can be a guide for you. And it doesn't need to cost a lot of money, find members, family, friends, but be careful, and make sure it's people that have expertise. Tax is a really big matter. And tax is something that many people don't consider. I don't know if you know this, Tracy.
0:16:55.0 TD: So glad you brought this up. Yes.
0:16:57.1 TK: The average person, this is the average person, spend $525,000 in their life on taxes, and just a little bit of tax advice, and a little bit of tax counsel really would go a long way short and long-term. So tax, when you go independent, is a really important thing to be mindful of. And there's a lot of opportunities for a independent solopreneur. So I certainly would not leave it to chance to make sure you have somebody that's gonna advise you on tax matters. There's a lot of tax professionals that specialize in creative fields that make it very doable and affordable, so don't skimp on tax.
0:17:40.7 TK: The other thing is to keep a mini P&L. If you don't know what a P&L is, it stands for profit and loss. And an easy way to look at it is it's your money in minus your money out, and what's left. Certainly, make sure you have a separate bank account to keep track of all your money in and money out. For our Tuesday transfer, I recommend a separate bank account, segregated funds. And in fact, you might actually wanna have two other bank accounts. Have a tax account, because what happens as it relates to tax, is not only is a solopreneur subject to income taxes, but they're also subject to their version of payroll taxes, which is called self-employment tax.
0:18:24.7 TK: So tracking is huge. Most banks do a really great job of having online tools that do a lot of this for you, and take advantage. Use Quicken, or QuickBooks, and start as a professional from day one, you know, don't get behind. And on the other hand, also give yourself a little room for slack, progress, not perfection. Some of these habits, what I recommend is people create a streak. And we actually have people keeping track of how many weeks they've had this Tuesday transfer.
0:19:00.8 TD: Ooh, that's good, like challenging themselves, right?
0:19:03.8 TK: Yeah. And then how many consecutive weeks they'll have a money date with themselves and build confidence that way. We have something called the G&A journal. It stands for gratitude and accomplishments. That's another thing, is just a journal every day, another two-minute habit. Journal your gratitudes and accomplishments from the day before. Many of us are very wired to focus on the negative and remember the things from today or yesterday that went wrong, an awful client, multiple no shows, some act of God in your community, whether it's a flood or whatever, and just to take that time each day to journal, and there's science behind this too. All sorts of science about gratitude, I won't get into. I'm sure you probably covered that, but as it relates to money matters, the progress principle, chalking up these small wins, and before you know it, you're an extremely confident esthetic solopreneur that is excellent technically, because you're staying up to speed on technical trends and then but you're also pushing yourself on your money skills.
0:20:11.2 TD: I wanna go back. You mentioned a few professionals that may be solo or independent estheticians should be aligning themselves with. So you mentioned maybe a CPA or a bookkeeper. Are there others that you can think of, and a mentor. You mentioned that as well. And possibly an educator. Are there others that you think are a must or something that they should consider for lining up with?
0:20:37.5 TK: I'm a big believer in coaches. I've had coaches throughout my whole life, and I think we all need a coach. So having a coach is a great idea. I'm also a big believer in creating best practice groups, finding others that are like-minded and getting together, whether it's once a month or some pre-determined time frame and not leaving it to chance. From a starting standpoint, I would say a coach and then someone to help you with tax. A bookkeeper really depends. There's usually not a lot of transactions, but if it's something you hate doing, you might be able to have two more clients a week to justify being able to have a bookkeeper.
0:21:22.3 TD: How about, are there any reasons for legal services when they're starting?
0:21:28.3 TK: Usually legal is upfront, and legals usually relate to contracts, and you're probably not gonna have many contracts. You might have a contract that would be a rental contract with a suite. But other than that, I don't see a lot of legal needs. There might be a legal need if you wanna set up a company like a limited liability company and run your business through a formal company as opposed to just having what's called a sole proprietorship which you don't need a formal company created for that.
0:22:00.9 TD: Any other last thoughts that you'd wanna share with our audience and bits and pieces?
0:22:05.4 TK: I have a couple different things. And one is be frugal, but don't be cheap.
0:22:14.2 TD: Well okay, well, that's hard. What's the difference?
0:22:17.7 TK: So we all know when someone's cheap and we could see it in a restaurant. [laughter]
0:22:23.6 TD: My dad when he tips.
0:22:25.3 TK: And I think frugal is, I think a value, that money, it takes energy to create money, and that what you do with your money should be very conscious, and I personally have a value being frugal. I don't like waste, but cheap is really starting to, can affect your relationships. It's really trying to get a deal for someone that really you don't need a deal from, and that person might actually need the money more than you. Some of my favorite people are super, super frugal, but also the most generous people I've ever met. So frugal also, I think means generosity, and cheap to me has a connotation of cheating other people.
0:23:09.8 TD: Oh yeah, that's true. Yeah cheap is cheating. That's a good way to remember it.
0:23:14.3 TK: And then one other thing, there's all these technical parts of money management which we cover, like tax and spending and saving and all that, but at the end of the day, what's your money story? And most of us have negative money stories because of how we grew up, and not just 'cause of how we grew up, but just because of how our brains are wired. We're wired to remember the negative, and most people have some form of money anxiety, and a lot of it has to do with a story that really they've inherited. I think we can create our own money story, and I think you can create a money story that really allows you to live your dreams and your best life, but it really does become becoming conscious of what is your money story and how you can change that money story by learning from other money stories that have really gotten through, 'cause many people might come from extreme poverty or just some major money trauma, but you can get through that.
0:24:21.4 TD: I love that. I think money confidence is a really hard thing for a lot... I notice even for me. I mean, it's not about how much money you make or you don't make sometimes. It's what you tell yourself about money, I suppose.
0:24:34.9 TK: Confidence is a big word, and we actually have a little formula and an exercise we take people through. It's called the three Cs, and it's a focusing exercise. First of all, it's getting closure, consciously figuring out what's holding you back or where you're stuck. And we have different ways of flushing that out. Secondly, is clarity. What do you really, really want? And what we say is that confidence becomes the by-product of those two. When you have closure and you make space for what's new, when you have clarity in what you really want, confidence actually becomes a by-product to that.
0:25:13.3 TD: Alright guys well, that wraps up our show today, and as always, if you are not an ASCP member, join today at ascpskincare.com/join, and if you like this episode, please, please, please make sure you subscribe so you never miss a single one, and if you want more information on Qnity and how you can get a little healthy when it comes to your business, Tom tell us where they should go.
0:25:40.9 TK: So you could go to qnityforschools.com. Qnity is spelled Q-N-I-T-Y forschools.com, and that'll go through our money course.
0:25:51.4 TD: That's great. And then also, do you have any social channels or any place that people can reach out to you?
0:25:58.7 TK: Yeah, easiest place is just Qnity where I'm all the socials Q-N-I-T-Y and pretty easy to reach.
0:26:05.3 TD: That sounds great. Well, thank you again, and you guys will have some information also in our show notes, of course, and if you do want more information though on ASCP and all the different resources that we offer, I encourage you guys to just go ahead and check us out on Instagram @ascpskincare, or you can even just share your feedback at getconnected@ascpskincare.com. Thanks everybody, and have a beautiful day.
0:26:33.3 TD: Thanks for joining us today. If you like what you hear and you want more, subscribe. If you wanna belong to the only all inclusive association for estheticians that includes professional liability insurance, education, industry insights, and an opportunity to spotlight your sick skills, join at ascpskincare.com. Only 259 per year for all this goodness. ASCP knows it's all about you.