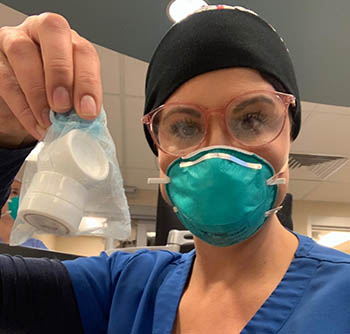 As the social distancing and uncertainty from COVID-19 nears two months, we hope all of you are safe and well. I am the COO and cofounder of Color Up, which is a CBD lifestyle brand and small business. Since the beginning of this unpredictable situation, my cofounders, Will Parker and Bryce Conley, and I made an agreement to support other small businesses.
The day we found out we should shut down to help flatten the curve, we did. The Center closed to the public March 12 and employees were furloughed March 18, with the plan to have everyone back by May 1. I am so glad we are on track to do so, as everyone has been hired back! We are, of course, closely following local regulations for reopening procedures.
Though we stand strong in our belief that our industry will survive this experience, we also want to encourage professionals to prepare to operate differently even after they can enter the treatment room. To help small business owners keep their businesses going, we are offering:
10% off wholesale to all professionals and free drop shipping (and regular shipping) indefinitely.
Two weekly classes for estheticians and massage therapists on topics like "How to do an online consultation," "How to build your practice during the covid-19 shutdowns," and other topics that are very relevant right now. The classes are free; you may view and register for them here. Classes coming up include:
The Master Program for $199 (normally $500), with $180 wholesale products for free. This enables the practitioner to either try the products and use while doing the master program; sell to clients, which would make their education free (and then some!); or gift them to clients after consultations, etc.
Facial in a Box and Massage in a Bag offerings for therapists to sell to clients. We're enjoying decorating and personalizing drop-shipped packages with love notes and lots of gratitude.
With Color Up's doors closed to the public, we decided to dedicate space and energy into making hand sanitizers for our pros and customers, and to donate to amazing health-care provider heroes. Twenty-five percent of the limited inventory of SANITIZE Pure CBD is being donated out of every batch.
We have bottles in use around Colorado, and more are being shipped across the country to hospitals in Kentucky and South Carolina. Color Up is also donating salves, body lotions and zinc moisturizers. Salve is great for wearing during the day under a mask, and zinc helps at night with repairing rashes and irritation.
As professionals start to be able to slowly reopen, we are happy to provide them with a natural and HEALTHIER sanitizer option for themselves and their clients. This will surely be a practice we all participate in for a while; we want to help make it as healthy as possible.
As a company founded by licensed professionals, scientists, and cannabis growers, we always feel that it's our responsibility to do the most amount of good, cause the least amount of harm, and to always challenge ourselves to do better for our community and our planet.
Sending Love,
Shauna Blanch
COO & Cofounder, Color Up