When it comes to summer skin care, Lipgloss + Aftershave has got you covered! The dynamic duo over at L+A are warm weather, sunshine, beach, and sunglasses lovers, but they practice Safe Summer and always use SPF.
In this Summer Skin Care Guide, L+A will help you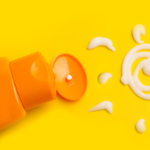 ⯈ Get your beach body ready with their recommended products and services
⯈ Practice summer-safe gentle exfoliation
⯈ Refresh, brighten, and protect your skin all summer long

Check out the guide here to learn more and have your best summer yet!