The miraculous human body is a dramatic example of biological cooperation. It's composed of trillions of cells (estimates range from 10 to 50 to even 100 trillion in the average human), and each of these individual microscopic entities can sense, understand, and communicate with each other so the biological living system can function in a coordinated manner. How is this possible? The answer is hormones - powerful biochemicals that control all functions of cells, and thus, everything that happens in the human body. Think of hormones as command messages that ell cells what to do. By interacting with a cell's membrane, hormones initiate electrical activities within that cell. in this way, they represent a major direct control point in the performance of every of every system and structure in the body, including all the organs.
Nothing happens in the body without being initiated by a hormone - cell membrane interaction, and all nutrients and medications work by virtue of their effect on these fundamental biochemicals. The word hormone is derived from the Greek hormoa, meaning " I arouse to activity". Not surprisingly, the skin is an important target, and the health of the body's largest organ is a direct result of hormone actions. over time, the potency of hormones naturally diminishes, and we can expect to observe all the signs of cutaneous aging we have come to expect as the years go by. Everything from wrinkles and thinning skin to age spots and dryness are the result of a reduction in hormone activity.
No organ in the body exhibits the manifestation of decreased hormones more profoundly than skin, which is active, dynamic, and especially dependent on these messaging molecules. This mans recognizing and understanding the basics of the human hormone system is a must for an esthetician who wants to keep their clients' skin healthy and beautiful as the years go by. By working to maintain the wellness and functioning of this system, we can go a long way toward mitigating the unwanted effects of aging skin.
Article by Benjamin Knight Fuchs
This article appears in the Spring 2022 issue of ASCP Skin Deep magazine.
The award-winning ASCP Skin Deep magazine is the premier estheticians' source for the latest trends, techniques, products, and news from the biggest names in the industry. In this issue:
• Caring for Clients with Cancer: What you need to know about caring for clients with cancer
• 2022 Estie of the Year: Beauty Queen Regina King
• Tips for Attending Trade Shows: Top tips for getting the most out of a skin care conference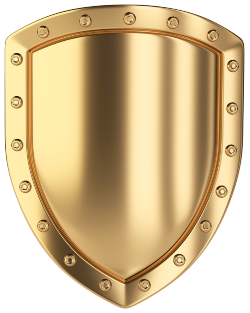 Esthetician Liability Insurance
Smart estheticians realize that being named in a lawsuit is not worth risking your career. In this sue-happy age, it's expensive to defend yourself even when you've done nothing wrong. Why chance it when excellent protection is so affordable?
Associated Skin Care Professionals (ASCP) offers protection with the industry's best value in liability coverage for skin care professionals. For only $259 per year, you receive:
$2 million per occurrence
$6 million total per policy year (for YOU, not shared with other professionals)
Covers professional, general, and product liability
Covers you wherever you work, no matter how many settings