"I suffered from acne from the time I was a teenager, and I tried just about everything until I finally found an esthetician who successfully cleared my acne in my mid-thirties. I knew I was not alone in this struggle—over 50 million Americans suffer with the emotional and physical pain of acne. My experience with acne compelled me to make a career out of helping people as I was helped. After extensive acne research, I opened Face Reality Acne Clinic in 2005, where I continue to develop our adaptive protocol and clinical acne treatment products.
There are more than 1,000 certified Face Reality Acne Specialists across the country, who are changing lives and achieving financial success. June is Acne Awareness Month, and to celebrate we have worked with our Face Reality Acne Specialists to compile 5 important things you need to know when adding an acne program to your business.
1. Treating acne isn't skin deep; you are making a huge difference in someone's life!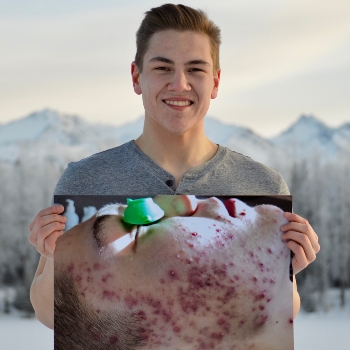 Clear skin is a win-win for esthetician and client. Their physical and emotional transformation is palpable: you not only see the external improvement, but also a significant change in your client's confidence. Certified Face Reality Esthetician Brittany Hagemann, of BLH Beauty in San Diego, California, says, "The most rewarding part of treating acne is seeing clients' self-esteem change as their skin improves." Acne treatment fosters a shared sense of pride and accomplishment between esthetician and client.
[RESULTS BY: REBECCA MEYERS, FACE REALITY ACNE EXPERT AND OWNER OF ELEMENTS SKIN CARE]
2. You're more than an esthetician, you're a skin care and lifestyle coach.
When it comes to acne, there are multiple factors that your clients will need to keep in mind: consistent treatments, home care, diet, cosmetics, and general lifestyle choices. That's a lot for anyone to take on (especially teenagers) and clients can become discouraged without support. But with your expert guidance and positive reinforcement, clients will be able to implement these changes successfully.
3. Your client might become your new BFF considering how often you'll be seeing them.
An acne program demands more frequent treatment appointments than an ordinary facial client, and you will need to consider that upon reopening. Consistency will allow you to assess your client's progress, which will accelerate the time it takes to clear the skin. Frequent visits enable you to accelerate the clearing process, see how well they are responding to home care (adjusting as you see fit), and to answer any questions your client may have as they become accustomed to the program. Once you clear a client's skin, you have a client for life!
4. Applying new modalities to the treatment room is a must.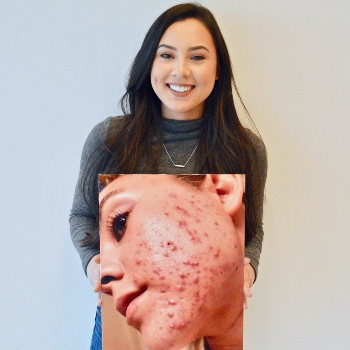 Adding a virtual acne program to your business is a beneficial treatment modality that can be just as successful as working in a physical treatment room. Rebecca Meyers, of Elements Skin Care & Acne Clinic in Anchorage, Alaska, says, "Following Face Reality's protocols and using their products exclusively has provided my virtual clients with the same results as my in-clinic clients. I follow the same process, provide the same information, and use the same products as I would if I were seeing a the client in person." Virtual programs allow you to reach more acne sufferers and will aid in seeing clients during unprecedented circumstances like COVID-19. A virtual program will require close communication with clients to ensure their clear-skin success!
[RESULTS BY: REBECCA MEYERS, FACE REALITY ACNE EXPERT AND OWNER OF ELEMENTS SKIN CARE]
5. Acne programs are lucrative.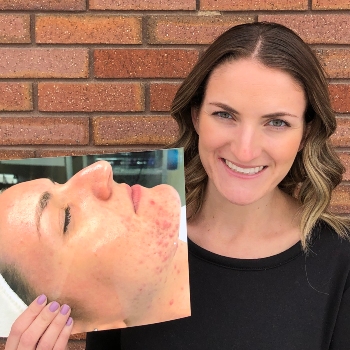 Antiaging isn't the only cash cow in esthetics—like antiaging, there will always be a demand for acne treatment. Because acne conditions span from teen years into older demographics, there is a substantial population of acne sufferers who will seek treatment. Once clear, you can approach other concerns (antiaging, sun damage, etc.) with acne-safe products. The market for acne specialists is far from saturated—not many skin care professionals, including medical professionals, know how to successfully treat acne. You could very well be the only acne expert in town.
[RESULTS BY: JESSICA SLORAH, FACE REALITY ACNE EXPERT AND OWNER OF ILLUME SKIN CARE]

Adding an acne program to your business can feel like quite an undertaking, but with the right tools and guidance I am more than confident that you and your business will benefit. Lori Ward says the proof is in the bookkeeping: "[Adding an acne program] has provided a steady financial flow of abundance because we are solving a problem. It keeps our books full. Our revenue increased 40 times in less than three years by treating acne." As Lori says, opening her business to include acne treatments made a positive impact on her business's financial growth and the influx of clientele.
For more information on the most effective online acne training available, visit pros.facerealityskincare.com.
Article Sponsored By: