Halloween is the perfect holiday to have a little fun with your décor and your treatment menu. Here are a few ideas to get your creative juices flowing:
Services
Create a special a fall facial special. Many professional brands offer pumpkin enzyme peels or masks. Check out a couple of our favorites.
Eminence Organic Skin Care's Yam and Pumpkin Enzyme Peel
Sanitas Skincare's Pumpkin Enzyme Mask
Skin Script's 15% Pumpkin-Orange Enzyme
Décor
Retail displays that create attention: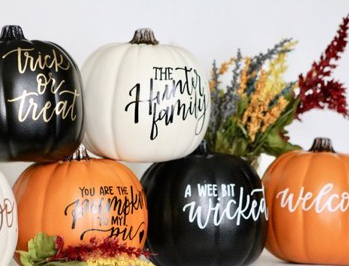 Get some fresh pumpkins or reusable pumpkins at your local craft store. You can embrace the inner artist and write you own festive phrases or you can find decals to share your message or monthly promotion.
Refreshments
Instead of the same old tea, coffee and lemon water, try spiced, hot apple cider. The fragrance will make them feel at ease and quickly put them in the holiday spirit.
How about offering a special at home skin care kit for anyone who refers a new client? After all it's almost Thanksgiving.
Slow Cooker Hot Spiced Apple Cider (from www.kitchentreaty.com)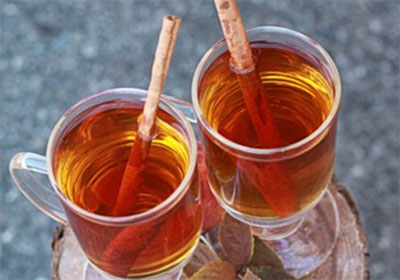 2 quarts (64 ounces or 8 cups) apple cider
6 (3-inch) cinnamon sticks
1 medium naval orange*
2 tablespoons whole cloves
Rum of your choice (optional)
Additional cinnamon sticks for serving (optional)
Pour apple cider into a 2.5-quart or larger Crock Pot or other slow cooker. Add cinnamon sticks to cider.
With a toothpick, poke holes all around the orange, about 1/2 inch to 1 inch apart. Carefully poke the cloves into the toothpick holes in the orange.
Place orange into the cider in the slow cooker.
Cook on low until hot and spiced through, about 4 hours. Ladle into mugs along with an ounce or so of rum, if using. Place a cinnamon stick in each glass if desired and serve.
* An organic orange is recommended, as it will be soaking in the cider for several hours.
Carve a Pumpkin
Click here to get the ASCP pumpkin carving template. We want to see your beautiful fall themed retail and client waiting areas. Post a picture of your specials and amazing space on Associated Skin Care Professionals Facebook page. One lucky winner will be chosen on October 31 and will receive a $50 Visa gift card.