The esthetics industry is an ever-changing world. As trends emerge and technology advances, once-new treatments seem to quickly become obsolete and replaced by the next best thing.
According to the US Bureau of Labor and Statistics, the skin care industry is expected to grow 14 percent by 2026. That's more than the average of any other occupation.1 This increase in employment reflects the demand for new services and modalities, as consumers request the treatments that will maintain the health of their skin and turn back the hands of time. Estheticians who have not advanced their training and education are missing out on this $15 billion industry. In 2016 alone, nonsurgical esthetic treatments accounted for 44 percent of the market.2 Here are six of the biggest esthetic modalities in the treatment room right now.
1. TATTOO REMOVAL
Tattoo removal has become one of the most lucrative treatments in the business. Revenue for tattoo removal has increased 440 percent and is expected to reach $83.2 million by the end of 2018.3 Q-switched laser therapy is the preferred method of tattoo removal. Pulses of high intensity laser energy pass through the epidermis and are absorbed by the tattoo pigment. The laser shatters the pigment into smaller particles that are then metabolized and excreted by the body. Results vary based on how a client's body digests the ink and how well the laser delivers.
2. LASER HAIR REMOVAL
Laser hair removal is a common nonsurgical esthetic treatment. A concentrated beam of light is aimed at the hair. The hair's pigment absorbs the light, which then damages the follicle. This impedes future growth. Laser hair removal is considered semi-permanent, as results can vary widely from person to person. There are multiple variables that affect laser hair removal outcome, such as skin color, hair color, laser device used, the wavelength used, and treatment timing.
3. PHOTO REJUVENATION
Who doesn't want a clear complexion? Photo rejuvenation, also known as intense pulsed light (IPL) or photofacial, helps reduce some of the most common skin blemishes, such as sun damage, freckles, melasma, distended capillaries, and redness like rosacea. It also encourages collagen synthesis to target fine lines and wrinkles. Photofacials bumped microdermabrasion off the list of the top five nonsurgical procedures in 2016.4 IPL works by emitting high intensity pulses of light deep into the skin without destructing the surface. The light is capable of blanching damaged blood vessels and targeting melanin while leaving surrounding tissue intact. There is little to no downtime with long-lasting improvements.
4. SKIN TIGHTENING AND BODY CONTOURING
Skin tightening and body contouring have become very popular. The reason for the uptick in demand may be our aging population and the desire for quick results with little downtime. Outcomes that were once delivered by going under the knife can now be accomplished with devices using laser, radio frequency, ultrasound, and cryolipolysis, a noninvasive body contouring treatment used to reduce fat cell volume by freezing. These modalities offer a nonsurgical means of targeting loose and sagging skin, as well as pockets of fat.
Article by Maggie Staszcuk
This article appears in the January | February 2019 issue of ASCP Skin Deep magazine.
The award-winning ASCP Skin Deep magazine is the premier estheticians' source for the latest trends, techniques, products, and news from the biggest names in the industry. In this issue:
• All About Podcasting: Your guide to discovering an exciting new way to communicate and learn
• Should we be anti-aging?: With a backlash against the term antiaging, how should estheticians proceed?
• Helping the redness-prone client: Advice for helping the redness -prone client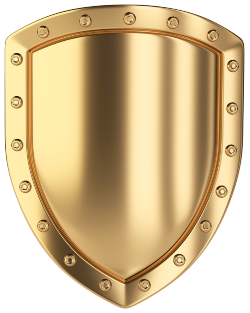 Advanced Esthetics Insurance
Do you perform advanced modalities or techniques? We've got you covered! Professional liability insurance for Advanced Esthetics Services protects you in case a client sues. Visit www.ascpskincare.com/ami for more information on modalities covered, fees, and how to get the right liability insurance for you and your business.
EXPLORE ADVANCED COVERAGE OPTIONS

Notes
1. US Bureau of Labor Statistics, "Occupational Outlook Handbook, 2018," accessed December 2018, www.bls.gov/ ooh/personal-care-and-service/skincare-specialists.htm.
2. The American Society for Aesthetic Plastic Surgery, 2016 Cosmetic Surgery National Data Bank Statistics (2017): 5.
3. Q. Fottrell, "Even Before Apple Watch Snafu, Tattoo Removal Business Was Up 440%," Market Watch, May 2, 2015, www.marketwatch.com/story/tattoo-removalsurges-440-over-the-last-decade-....
4. The American Society for Aesthetic Plastic Surgery, 2016 Cosmetic Surgery National Data Bank Statistics (2017): 7.