You've got the knowledge, passion, and determination to succeed, but as an independent esthetician you're expected to be an entrepreneur, leader, advisor, and a whole lot more. You can't underestimate the importance of aligning yourself with a team that will ensure YOUR business success.
ASCP is the only all-encompassing source for licensed estheticians. We provide vital liability, business, and personal property insurance, innovative business solutions, and high-quality education you can trust.
ASCP is probably most well-known for providing exceptional professional liability insurance. And it is important to remember that accidents happen—and clients will sue.
But ASCP is so much more than the best professional insurance benefits—we also offer products and benefits to help you flourish in your career.
In the world of esthetics, there is always something new to learn. At ASCP, we work with top industry experts to provide professional education and business insight. Access our on-demand video library or attend our interactive live educational summits. Our recent featured Beauty Pro Summit, Uncapped Potential was all about hair-related skin conditions, hair loss, and hair stimulation treatments.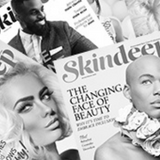 Members receive a subscription to our award-winning ASCP Skin Deep magazine to keep up with the latest trends—ingredients, modalities, techniques, and treatments. Do you have moments when you think you're just not good enough? That feeling is called impostor syndrome, and you're not alone. Learn what it is, who struggles with it, and some strategies for keeping it at bay in the Winter 2022 issue of ASCP Skin Deep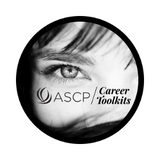 Just starting to build your solo practice or getting ready to make a pivotal business move? Check out our Career Toolkits. Find articles, videos, and worksheets to determine what type of business is right for you. ASCP Career Toolkits also include interactive, easy-to-use business calculators to help you determine your startup costs, gross revenue, and compensation—just answer each question and the plan is created for you.
We don't stop there! Also included with membership is a free, easy-to-use website builder , which includes hosting and business card, gift certificate, and appointment reminder templates.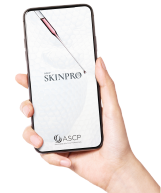 Need a little extra support in the treatment room? Members get the new ASCP SkinPro app to check yourself while assessing your client's skin. SkinPro allows you to search skin conditions, ingredients, indications, and contraindications to better determine your treatment recommendation.
Estheticians can use ASCP SkinPro during the consultation to:
Look up a condition or allergy your client mentions during the intake process
Confirm contraindications before moving forward with a requested treatment
Make a quick decision about the best treatment for a specific skin condition
Ensure a retail product will perform as needed
We also offer over 50 treatment and intake forms for easy download.
These benefits just begin to scratch the surface of the perks that come with ASCP membership. Your business is unique to you, at ASCP, we get it! And that's why our commitment to you is delivering sound career advice and resources, whether you are looking to make a big move or just need some support in your day-to-day esty life.
You can always count on ASCP to protect you with the best liability insurance and to share hand-picked professional education, innovative techniques, and the latest in skin science.
At ASCP, We're All About YOU!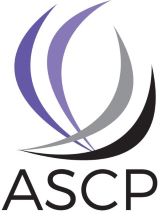 Not Yet an ASCP Member?

Join today and gain access to all ASCP's resources and tools you need to succeed as a skin care professional.
Join Today