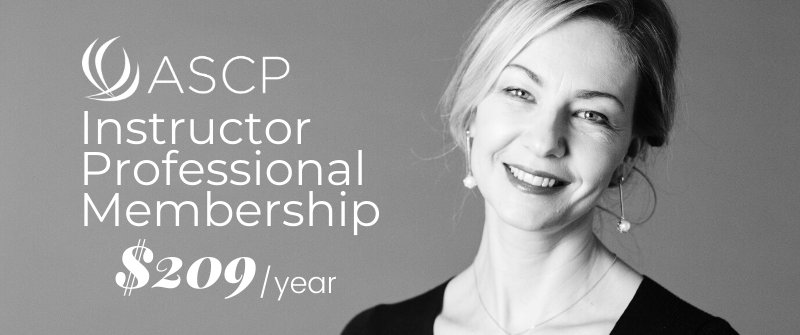 ASCP Continuing Education Units (CEUs) for Instructor Professional members!
Are you an Esty Instructor? If so, you understand the value and importance of continuing education.
Whether it's your state, your school's accrediting agency, or your school's owner that requires CEUs for renewing your license, ASCP provides FREE CEUs to our Professional Instructor members as just one more valuable benefit of membership.
The importance of continuing education in the skin care industry is self-evident. The evolution of skin care methodology, modalities, and techniques manifests itself in the new and innovative treatments and services our clients want and our students need to learn.
ASCP Professional Instructor membership is the one-stop-shop for esty educators!
Just a few of the benefits of ASCP Instructor Professional membership:
Discounted ASCP Professional membership—$209 vs. $259 ($50 annual discount).
$6 million of comprehensive liability insurance that covers you wherever you work and teach.
FREE CEUs with certificates to stay on top of what's hot in the skin care industry.
Esty Educator monthly enewsletter created just for you, the instructor.
Exclusive curriculums to help you educate your students.

To learn more about ASCP Instructor Professional membership visit www.ascpskincare.com/educators.