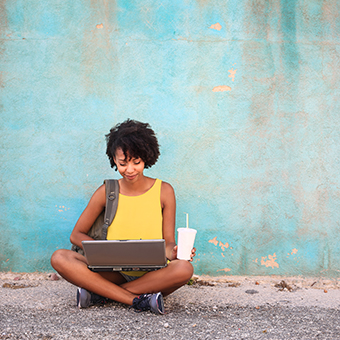 In 2018, we began a new chapter at Associated Skin Care Professionals (ASCP). Of course, we will continue providing vital resources for our members, but we also decided it was time to raise the bar on the benefits we offer. We want to genuinely address the real pain-points felt by schools, educators, and students.
First, we needed to know what students need and want. What about educators and schools? So, we set off around the country to find out. Through this process, one of the most prominent pain points we heard from esthetic schools, educators, and students throughout the United States concerned maintaining student engagement and getting students over the finish line. We hear you! Keeping students engaged and inspired can be tough.
So, in keeping with our goal of addressing these pain points, we're excited to present one of our most fantastic and dynamic tools yet, ASCP Student Life.
ASCP Student Life is a monthly e-newsletter comprised of valuable resources designed specifically to engage and inspire students, all while providing educators with helpful tools aimed at enhancing the classroom experience.
The essence of ASCP Student Life is to fill the education gaps that often plague esthetic programs and address many of the challenges students face. Whether you're a recent high-school grad preparing to enter the workforce or the adult learner pursuing a second career, ASCP has the tools to get you there.
ASCP Student Life includes:
Technique videos, chosen specifically to support and strengthen what students are learning in school.
Study hacks, a link to study tools students can download and share.
Feature articles, highlighting former students sharing their stories, both good and bad, to help current students master their classroom experience.
Discounts, available to help students save money on products and services they use every day.
Take 5, a curated collection of practical tips for leading a healthy, less stressful student lifestyle.
ASCP is dedicated to supporting estheticians at every stage of their skincare journey, during school and throughout their career as a licensed professional.
If you or your school could use these amazing tools, contact us at mkreps@ascpskincare.com to schedule your virtual or in-person presentation today!
To receive ASCP Student Life, liability insurance, on-demand education and so much more join today! 800-789-0411 | Become an ASCP Premium Student Member