ASCP 2019 Esty of the Year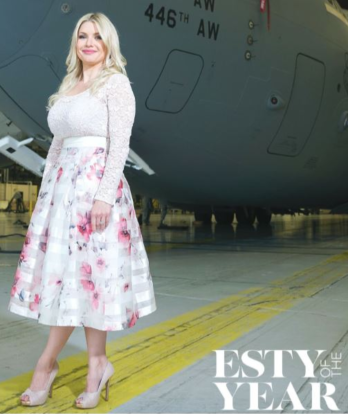 Master esthetician. Business entrepreneur. World traveler. Military spouse. Mother of three. These attributes do not begin to graze the surface of the woman ASCP met at Joint Base Lewis-McChord in the Pacific northwest, 40 miles south of Seattle. Dressed in a soft pink pea coat, her blonde hair falling gently around her shoulders in loose curls, and greeting us with a warm smile was ASCP's 2019 Esty of the Year: Pamela Bolado.
It was like visiting an old friend. We excitedly exchanged hugs and shared brief stories of our travels. Not long after, we were joined by Pamela's husband, Major Matthew Bolado. Decked out in his flight suit, Major Bolado kindly welcomed us to McChord.
We took in the backdrop for our photo shoot, an enormous C-17 Globemaster III aircraft that seemed to grow impossibly larger the closer we approached. It was the perfect juxtaposition on which to photograph Pamela, who glowed in front of the looming gray giants behind her. As our day unfolded, it became increasingly clear why Pamela was chosen as ASCP's first ever Esty of the Year.
To read the complete story, head over to the digital edition of ASCP Skin Deep magazine for more!
ASCP Members can watch the full, exlcusive interview with ASCP's Esty of the Year here. Not an ASCP Member? Join today.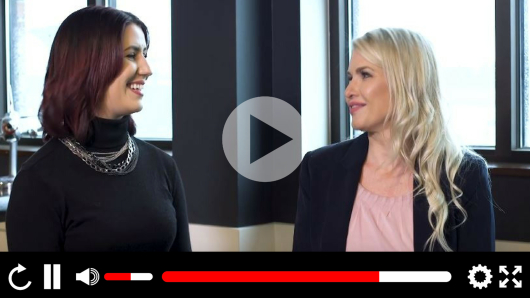 Want to be our next ASCP Esty of the Year? Learn more!