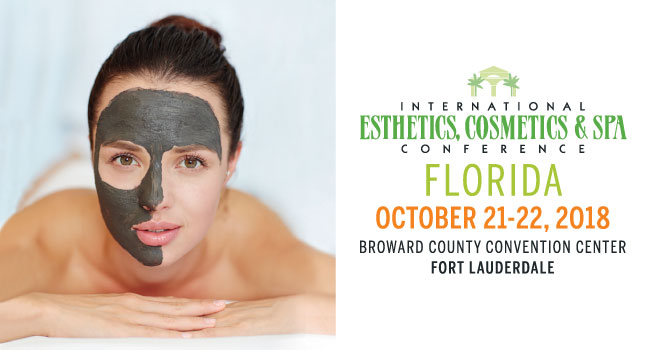 IECSC Florida is one of the leading spa and wellness shows in the southeast. With a stellar conference program and dynamic show floor, you will have the opportunity to purchase products, see the latest trends, and learn the newest techniques emerging in the spa and wellness industry.​
The 2018 conference program gives you the opportunity to learn the best perspectives, tactics, and techniques from industry experts. New for 2018, Targeted Learning Tracks are a series of in-depth workshops focused on spa business, esthetics, wellness & sustainability, medical spa, social media & marketing, and makeup. Each track includes four classes. CIDESCO USA classes offer the latest technical and business education for serious spa professionals. CIDESCO is an international beauty therapy association representing the highest standards of esthetics in more than 33 countries. Advanced Education Workshops and the Advanced Business Seminar are in-depth workshops focused on topics ranging from business management to aesthetic training. Increase your revenue potential and broaden your knowledge and skills. Plus, register for Spa Journeys and visit two of the hottest wellness centers in Florida.
Exhibit hall admission includes access to 200+ exhibitors and more than 50 free product-focused classes taught by your favorite exhibitors. Topics include waxing, permanent makeup, light therapy, microneedling, facials, essential oils, peels, acne treatments, brows, and more.
Join us at IECSC Florida and learn, shop and network with your colleagues! Register at www.iecscflorida.com.