posted on: April 11, 2023
Join Associated Skin Care Professionals (ASCP) for the 8th annual FREE education summit Tuesday, May 9th, 2023. This spring, learn about hyperpigmentation with sessions focused on retinoids, post-inflammatory pigment, melasma, chemical peels, and more! 
Featuring Ben Johnson, MD., Founder of Osmosis Beauty, on "Banish Pigment with Retinol"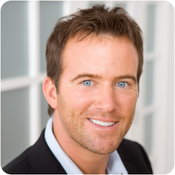 Ben Johnson, MD is a physician, inventor, and entrepreneur who has spent the last 25years dedicated to solving some of the world's most challenging skin and health conditions. He holds multiple patents related to skincare and wellness because of his unparalleled research and philosophies pertaining to the skin-body connection. Dr. Johnson founded Osmosis Beauty with a revolutionary approach that is changing the direction of skin care away from excessive exfoliation and renewing the focus of dermal remodeling, barrier and DNA repair, and detoxification. He has found that the skin and body are capable of healing themselves with the proper tools and the removal of toxic influences.