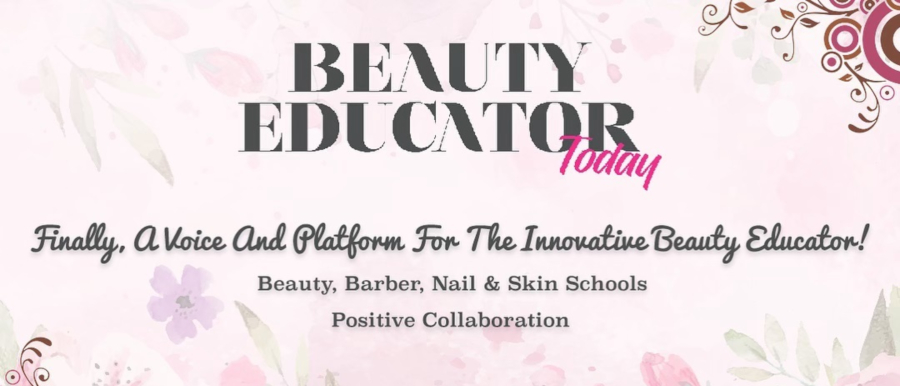 Beauty Educator Today is a new monthly publication that will launch in the summer of 2019 for beauty, barber, nail, and skin care school owners, instructors, staff, and potential advertisers that have products and services relevant to the school audience. Beauty Educator Today magazine was developed to make the beauty school industry stronger and to offer a platform for the school audience to collaborate together as educators. That collaboration will be included in the monthly publication, continued in the newsletters released twice a month, through social media postings, and by inviting educators in the industry to contribute content to its audience.
Beauty Educator Today will be rich with articles featuring retention strategies, increasing admissions, practice techniques, products, service, student content, leaders in beauty school education, and more. If you are an educator who has some great content you would like to contribute, this is the platform to do so with confidence.
Students in beauty, barber, nail, and skin are the backbone to our industry. Beauty Educator Today's mission is "to make a positive impact through modernity, transformative style, and innovation by staying in the know regarding trends in beauty education, ensuring positive impression in the lives of the beauty education students around them."
Together with Beauty Educator Today, ASCP hopes to provide a voice and a platform for the innovative beauty educator.

To learn more about Beauty Educator Today:
Visit www.beautyeducatortoday.com
Like on Facebook: Beauty Educator Today Magazine
Follow on Instagram: #beautyeducatortodaymag
Follow on Twitter: beautyeducator1
Follow on LinkedIn: Beauty Educator Today Magazine
Email: contactus@beautyeducatortoday.com
Call: (800) 225-1792