posted on: August 23, 2023
BioPhotas Inc., manufacturers of the award-winning Celluma series of light therapy devices, recently welcomed Brian Gable as its new vice president of marketing. Throughout his career, Brian has demonstrated his expertise in various areas, including brand marketing, customer experience design, website optimization, paid media, and technology management. He is skilled in leveraging data insights to optimize operations, improve customer satisfaction, and increase loyalty, all while building high-performing teams that are passionate about brand culture and achieving results.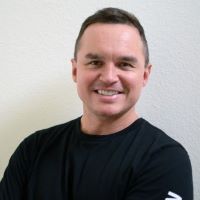 "Brian's addition to the management team represents our accelerating focus on bringing Celluma medical and aesthetic therapies to the global consumer," said chief executive officer Patrick Johnson, regarding the announcement. "Whether it is improving [a consumer's] outcome as a patient of cosmetic and aesthetic procedures or using Celluma in their own home to enhance their well-being and quality of life, I am confident Brian's contributions will be significant."
Most recently, Brian served as the managing director of the western US region for the digital agency Shift7 Digital, where he played a key role in building an entirely new region with client services in eCommerce, customer experience design, and digital marketing. Additionally, he has held vice president positions in various lifestyle brands, including Municipal by Mark Wahlberg and Oakley, where he implemented and drove online sales and marketing strategy.
"Celluma has been a leader at the forefront of innovation in a space that is exploding with demand," said Gable. "This is a compelling opportunity to bring a proprietary, gold standard professional therapy straight to the consumer and help millions of people experience the numerous benefits of LED light therapy to treat common issues such as acne or joint and muscle pain. I am excited about the enormous potential to expand the Celluma brand and help cultivate a future where LED light therapy becomes a universal standard in both the clinic and at home."
"Brian is an accomplished marketing and eCommerce executive with more than 12 years of success in driving revenue growth through innovative strategies and exceptional leadership," said the company's president Curtis Cluff. "His wealth of experience and expertise in marketing and eCommerce make him an invaluable asset to our team."
Brian holds a bachelor of business administration from James Madison University, which has contributed to his strong foundation in business principles and strategic thinking.
About Biophotas Inc.
In providing unique devices founded on NASA-developed technology and backed by clinical studies, BioPhotas, manufacturer of the Celluma series of light therapy devices, is bringing to the market safe, effective, and affordable devices that unlock the clinical power of biophotonics. BioPhotas develops and markets devices for healthcare providers and consumers that conveniently treat a variety of skin, muscle, and joint conditions.