It can be argued that body contouring and skin tightening are the fastest-growing noninvasive esthetic procedures on the market and are emerging as the go-to gold standard for clients who want to look good without surgery. Here, we review a variety of body contouring treatments to slenderize and reduce unwanted fat.
Radio Frequency for Skin Tightening
Radio frequency is one type of energy often used for toning and tightening the skin. It does not affect melanin, so it can be used on all Fitzpatrick skin types. It can also be used on areas of the body that are difficult to target with other body slimming devices. Radio frequency microneedling can be used for body contouring on the knees, upper arms, upper back (bra bulge), and other parts of the body where slack skin and fat pockets occur.
Radio frequency uses alternating currents of radio waves—a thermal-based energy that noninvasively penetrates the skin. This thermal energy works to encourage new collagen formation (the protein that prevents laxity) by heating the outer layers of the skin to boost the collagen and elastin fibers.1 Radio frequency is often combined with microneedling for enhanced tightening of the face.
This body contouring treatment is ideal for clients with slightly loose skin and will take up to three months or more to see improvement. Unlike surgical procedures, which are one-and-done, this noninvasive body contouring treatment may require a series to get the best results.
Ultrasound for Skin Tightening
An alternative to radio frequency skin tightening and fat reduction is focused ultrasound. Depending on the type of ultrasound device you use, this energy type can tone and tighten the skin through the use of heat or pressure.
High-intensity focused ultrasound and microfocused ultrasound treatments heat the cells responsible for the production of collagen and elastin fibers. And, similar to a magnifying glass focusing sunlight, ultrasound works by rapidly heating the targeted tissue to 65–70 degrees Celsius,2 and focuses this heat to a depth of 1.5 mm–5 mm within the reticular layer of the dermis where fibroblasts—the cells responsible for collagen and elastin production—are found.3 The above papillary and epidermal layers are spared.
Ultrasound cavitation is the destruction of fat cells through the use of focused, pulsed ultrasound energy. This noninvasive body contouring treatment destroys the walls of fat cells by causing them to implode and turn into a fatty acid. This fatty acid is filtered through the liver and eliminated by the body over time.4
Cryolipolysis
Cryolipolysis (or fat freezing) is a noninvasive body contouring procedure that involves the cooling of body fat to break down fat cells. And since adipose tissue is more responsive to temperature changes than skin, the frozen fat cells break down and leave the skin unharmed.
This body contouring treatment is suited for clients who are within 25 percent of their ideal body weight and are exercising and eating healthily.5 Most will experience a reduction in inches, not a reduction in weight.
Thermal Shock
Thermal shock takes cryolipolysis one step further by using an alternating application of heat and cold to break down fat cells and eliminate them from the body. The thermal shock body contouring treatment has also been shown to reduce cellulite, tone and tighten the skin, target fine lines, and relieve muscle strain.6
Article by Maggie Staszcuk
This article appears in the September | October 2021 issue of ASCP Skin Deep magazine.
FAQs
How long does body contouring last?
Body contouring can last anywhere from six months to up to ten years or more depending on the modality.
How much is body contouring?
The cost for body contouring can vary based on the doctor performing the treatment, the type of procedure, and the geographic location. A course of treatments may range from $1,600 to $4,200 on average.
How do you become a body contouring specialist?
In order to become a body contouring specialist, you will need to go through training and obtain a certification. There are many esthetician schools that offer this course.
Does body contouring hurt?
You may experience some discomfort with body contouring treatments but generally these treatments should not hurt. You may experience pain after the procedure, during the healing process.
The award-winning ASCP Skin Deep magazine is the premier estheticians' source for the latest trends, techniques, products, and news from the biggest names in the industry. In this issue:
• Extract Like a Pro: Men are spending money on professional skin care. Are you getting your share?
• A Flawless Face: When it comes to men's acne, straightforward treatments are best.
• Post Procedure Care: Pro products created for men's skin care needs.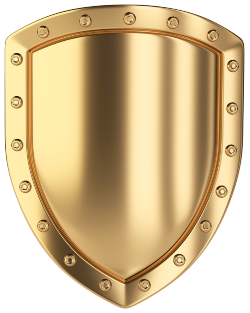 Professional Liability Insurance
Professional liability insurance for Advanced Esthetics Services protects you in case a client sues. ASCP members have access to optional radio frequency insurance insurance and other advanced modalities like ultrasound cavitation, laser, IPL, or permanent makeup services. More information about advanced esthetics coverage that protects you and your esthetics practice, including the steps for applying, visit www.ascpskincare.com/ami. Pricing for advanced esthetics insurance starts at $672 for the year, and you can bundle that coverage with other advanced modalities to save more.
EXPLORE ADVANCED COVERAGE OPTIONS

Notes
Notes
1. Emily Taylor, "4 Doctor-Approved Ways to Tighten and Tone Loose Skin," New
Beauty, April 28, 2020, www.newbeauty.com/how-to-tone-and-tighten-loose-skin.
2. Emily Taylor, "4 Doctor-Approved Ways to Tighten and Tone Loose Skin."
3. Sabrina Guillen Fabi, "Noninvasive Skin Tightening: Focus on New Ultrasound
Techniques," Clinical, Cosmetic and Investigational Dermatology 8 (February 2015):
47–52, https://doi.org/10.2147/CCID.S69118.
4. Candela, "UltraShape," accessed June 2021, www.candelamedical.com/na/patient/
product/ultrashape.
5. American Society for Dermatologic Surgery, "Cryolipolysis," accessed June 2021,
www.asds.net/skin-experts/skin-treatments/cryolipolysis.
6. Erica Gorza, "The Top 5 Benefits of Thermal Shock/Cryo Generation," accessed
June 2021, https://skinsciencesolutions.com/white-papers/the-top-5-benefitsof-
thermal-shock-cryo-generation.
7. Erica Gorza, "The Top 5 Benefits of Thermal Shock/Cryo Generation."
8. EstheticianEDU.org, "Everything You Need to Know About Offering Ultrasonic Skin
Therapy in Your Esthetics Practice," accessed June 2021, www.estheticianedu.org/
ultrasonic-skin-therapy.
9. Ultherapy, accessed June 2021, www.ultherapy.com.
10. Candela, "UltraShape."
11. CoolSculpting, accessed June 2021, www.coolsculpting.com.