Join Kenesha Coleman, "the Beauty CPA", as she shares how to systemize your bookkeeping workflows how to create standard of operating procedures to keep your beauty business on track.
NOTE: The content in this video is for informational purposes only, and is not intended to provide, and should not be relied on for, tax, legal or accounting advice. You should consult your own tax, legal and accounting advisors before engaging in any transaction.
About Kenesha Coleman, "The Beauty CPA"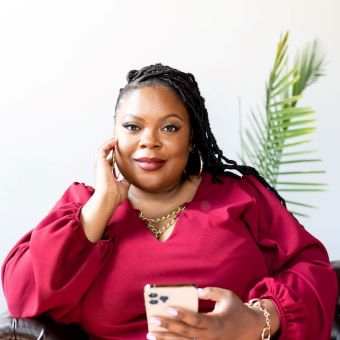 Kenesha Coleman is an award-winning CPA, IRS Enrolled Agent, Certified Tax Coach, and Board Certified Credit Consultant.
She specializes in helping ambitious and driven Beauty Entrepreneurs save money by optimizing their tax and financial lives.
Her goal is to help you maximize profits while paying the least amount of tax possible.
Kenesha launched ColemanTax in 2018 where the mission is to be the resource for Beauty Entrepreneurs by providing the tax and accounting expertise of a big tax firm in a comfortable small firm atmosphere with lots of personal attention.
Video not playing?
If the video is no longer available, it has been archived in ASCP's members-only video education library. This is just a small taste of one of the many online educational videos ASCP members have on-demand access to 24/7. ASCP's videos are designed to provide top-notch education and support to licensed estheticians across the country. Not an ASCP member yet?