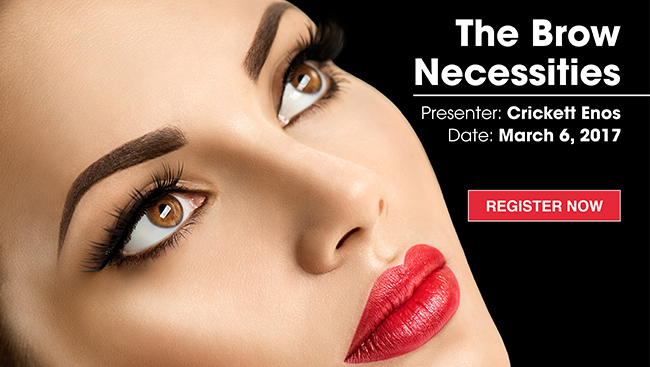 If the eyes are the windows to the soul, then the eyebrows must be the curtains that frame them.
Building the perfect eyebrow doesn't have to be difficult, but it does take skill. Join us in this one-hour webinar, where we'll learn what it takes to create the perfect brow and the tools necessary to complete the look. This webinar includes a video demonstration and Q&A with waxing expert Crickett Enos, a.k.a. The Wax Chick.

Crickett Enos is a licensed esthetician and educator with more than a decade of experience in the art of eyebrow design and Brazilian waxing. She is the creator of the educational DVDs The Secret Life of Brazilian Waxing, Brilliant Brows, and The Wax Whisperers, and a contributing author to several industry magazines. Enos has a studio in Southern California and sells her own line of waxing products.