Microblading is popular and profitable
Article by Maggie Staszcuk
This article appears in the March | April 2019 issue of ASCP Skin Deep magazine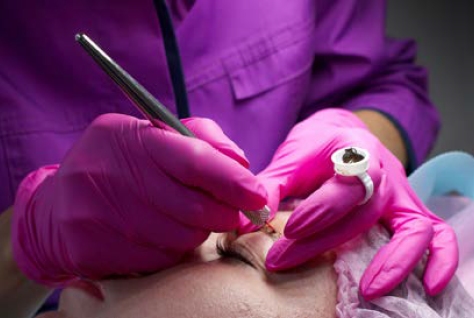 Microblading is becoming the most popular advanced modality performed in the esthetic industry. Do you have clients with thin brows, no brows, or brows that are falling out? This may be the procedure for them. It's no secret brows are now the "hot" feature and our clients are willing to spend some money to make them perfect.
The options are endless to create the "perfect" brow: tweezing, waxing, gels, powders, pencils, and more. But the daily routine can become tedious and—you know you've seen it—the result can look frighteningly unnatural.
Microblading is an attractive option for those who can't (or don't want to) apply makeup every day, have lost their brows as a result of various medical conditions, have thin, sparse brows from years of overtweezing, or have scarring. This procedure also goes by alternative names such as micropigmentation, permanent cosmetics, micro stroking, dermal implantation, and eyebrow embroidery. Whatever you call it, a career in this highly specialized field is rewarding, exciting, and profitable.
MICROBLADING EXPLAINED
Microblading is a semipermanent cosmetic tattoo procedure that fills in sparse eyebrows by placing pigment into the skin. The technician uses a microblade, a hand tool consisting of a tight needle grouping of 7–18 needles. These needles are so thin they mimic the look of brow hairs by creating thin scratches on the skin, into which pigment is then deposited. An actual blade or scalpel should never be used; it is considered a medical device and is not legally allowed to be used in this process.
Microblading is different from traditional tattooing in that each hair stroke is drawn in one by one, creating a more natural look than solidly filled eyebrow tattoos. This careful process can take up to two hours or more. The effects last anywhere from 12–36 months, depending on the client's skin.
After that time, the pigment begins to fade, eventually leaving the brows as they were before (and in need of another visit to you). The procedure itself is relatively painless since most technicians apply a topical numbing agent. The best part about this procedure is that there is no downtime. The brows will be ready for their big
reveal immediately after the treatment. An aftercare plan may be prescribed to aid in the healing process and prevent the pigment from fading.
Read more about microblading and how to become a permanent makeup artist!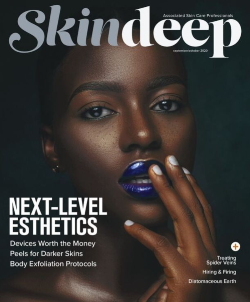 ASCP Skin Deep magazine
The award-winning ASCP Skin Deep magazine is the premier estheticians' source for the latest trends, techniques, products, and news from the biggest names in the industry. In this issue:
• Devices Worth the Money: A deep dive into the latest esthetic treatment devices
• Peels for Darker Skins: Peeling darker skin tones can result in a healthy glowing complexion... as long as special considerations are made
• Body Exfoliation Protocols: Renew your clients (and your business) with stress-reducing body exfoliation treatments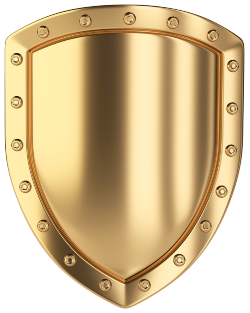 Liability Insurance
Professional liability insurance for microblading protects you in case a client sues. ASCP members have access to optional microblading insurance coverage for semipermanent cosmetic tattoo procedures and other advanced modalities like microneedling and radio frequency services. More information about advanced modality coverage that protects you and your esthetics practice, including the steps for applying, is available at www.ascpskincare.com/ami. Pricing for microblading insurance ranges from $612 - $717 for the year, and you can bundle that coverage with other advanced modalities to save more.
EXPLORE ADVANCED COVERAGE OPTIONS