No matter what trend survey you look at lately, low/no-touch services are at the top of the list. Clients are looking for safe and effective services they can enjoy at the spa and at home. With 13 different models for home and spa use, Celluma Light Therapy has the most versatile and affordable panels on the market today, with devices for every skin care need including acne, wrinkles, and pain.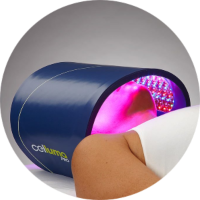 For professional use, the Celluma PRO is the gold standard and the most award-winning panel on the market. The PRO is the original 3-mode, fully flexible and shape-taking LED light panel (emitting blue, red and near-infrared wavelengths) that addresses acne, antiaging, and pain management. And it's now available as a battery-powered option, the iPRO, so you can take your treatments anywhere.
Other popular 3-mode panels include the Celluma LITE/iLITE, a slightly smaller version of our PRO panel, and our Celluma POD, the equally powerful handheld that is perfect to retail to those who want a convenient and affordable home light therapy option.
Ideal for skin professionals as well as for home use, the Celluma SKIN is the perfect 2-mode LED light therapy device for skin-related concerns such as wrinkles and acne. Equally powerful but smaller in size than the Celluma SKIN, the Celluma FACE is an economical 2-mode device that treats skin conditions including acne and wrinkles. If you are treating specific skin issues, the Celluma CLEAR is our acne-targeting single-mode panel.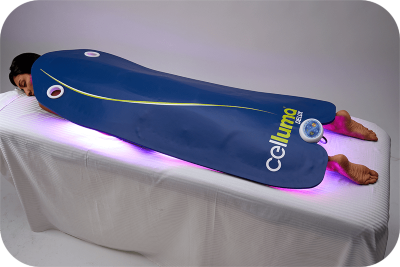 If head-to-toe LED therapy is what you want, the Celluma DELUX is the first ever portable, space-saving, full-body LED device. The DELUX hangs on the back of a door when not in use and offers all the advantages of a light therapy bed without the space requirement or exorbitant price tag. Esthetic practitioners can expand menu services and enhance their bottom line with this powerful, rejuvenating device. Ideal for use during facials or alone as a series to treat a variety of skin and pain conditions.
With new safety standards now in play, our Disposable Hygiene Barriers (available for most models) and Celluma Face Shields offer another layer of protection when interacting with clients. There are a variety of benefits in using Celluma Light Therapy devices.
Celluma Light Therapy Benefits You:
Recoup income through our reseller and retail programs
Rent your Celluma to keep clients on protocol
Choose from 13 LED models for clinic and home use
Celluma Light Therapy Benefits Your Clients:
Maintain results between appointments
Affordable retail options start at just $299
Safe and effective in-home use
Don't be overwhelmed by all the fantastic options available. Visit www.celluma.com and connect with your dedicated Celluma Clinical Specialist to learn more about our retail and reseller programs and get all your questions answered.
Thanks to Celluma for sponsoring this blog.