What do you need to know about cold rollers?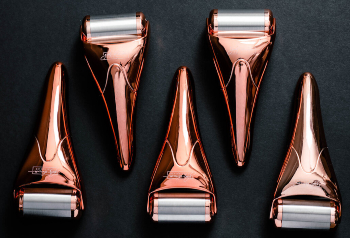 Cold rolling can help many skin problems, including reducing puffiness, redness, inflammation, and the appearance of pores.
Are your clients dealing with acne? Cold rolling is great to reduce irritation.
Seeing signs of puffiness? Cold rolling is perfect for lymphatic massage on the face and body.
Kasey Boone, Founder of GLOW Skincare and an esthetician for more than 13 years launched her first cold rolling product, Glow Skincare Cold Roller, two years ago. What spurred the idea, like so many other great inventions, was necessity.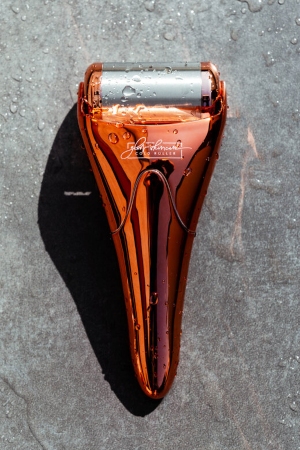 Kasey found that she needed to seriously cool her skin down after certain activities (like working out or hydrodermabrasion or enzyme treatments) and was striving to get her rosy complexion back to its normal tone. Her skin would heat up so significantly that a cooling treatment after these activities was an absolute must. That's where the cold roller comes in.
★BONUS: Did you know that when you heat the skin and cool it back down you are actually oxygenating it? This reduces inflammation and redness and gives the skin that incredible Instagram-worthy glow we know you and all your clients are looking for!
Due to her personal experience, Kasey decided to create and launch the Glow Skincare Cold Roller, a handheld device that can be stored in the fridge or freezer. It's made of surgical-grade stainless steel, which allows the cold roller to stay super cold and bacteria-free. With a lightweight and easily detachable handle, the roller easy to clean and easy to store.
★ ESTY PRO TIP: Cold rollers are great to use during facial services. Give it a try during the facial massage or post-peel and your clients will be hooked!
Most importantly, cold rollers are easy to use, and you can't mess it up!


About the Author:
Kasey Boone, spa owner and head esthetician, has made a name for herself in the beauty industry by building her studio, GLOW Skincare, and creating Beauty Biz BFFs, the podcast she co-hosts that aims to help others build their businesses. To learn more about Kasey and GLOW Skincare, check out her website or tag her on Instagram to be featured @glowskincarela!