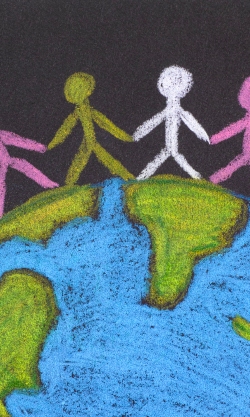 "I just wanted to say a huge thank you [to ASCP for] getting this message out there!
We have been posting for tattoo artists and beauty professionals to help donate [masks and supplies] and make a difference in this trying time. I know it is so hard to think, "Well, how will I buy them again with no money coming in?" But we should all be helping save lives now and worry about that when the time comes.
We posted a few days after closing (on March 16) that any hospital staff or first responders who needed PPE to please contact us. Our [supplies were] just going to be sitting there. We had so many reach out with heartwrenching stories. Police officers with no masks at all. Nurses using the same mask day after day. A shortage on gloves . . . it just went on and on. We gave each person gloves, masks, and sanitizing wipes, hoping it would get them by for a little while. Then came the [Emergency Operations Center (EOC)] asking for any businesses that could help to donate any PPE they could spare. The next day we took all medical supplies we had left to the Dutchess County Emergency Response Center.
It's such a heartwarming thing to see how many small business owners are coming together to help, even when we don't know the future of our own businesses. As a mother of seven who owns the business with her husband, we are as lost as can be. But we can rest assured knowing we were able to help with what little we had."

Jessica Lynn, an ASCP member