DMK is the World Leader in Skin Revision™ education, with certification programs that have been designed to give licensed professionals a thorough understanding of the skin, an in-depth study of the DMK Concept to Rebuilding Skin, Rebuilding Lives®, and access to all our renowned Enzymatic Treatments and Home Prescriptives.
Drew Coleman, VP of Education and Sales, DMK International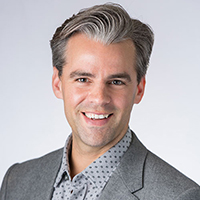 Drew Coleman is the VP of Education & Sales for DMK International. His professional passion is to help business owners maximize their potential through education and growth. He started with DMK 19 years ago in the warehouse sweeping floors, packing boxes & testing product efficacy. He earned his B.S. in International Business from Azusa Pacific University and M.B.A. from Pepperdine University. His unique background in commercial banking, philanthropy & professional esthetics makes him an internationally sought-after speaker, writer & host. His career has been dedicated to helping people & companies grow and loves the esthetics industry because of the passionate business owners he works with every day.
Video not playing?
If the video is no longer available, it has been archived in ASCP's members-only video education library. This is just a small taste of one of the many online educational videos ASCP members have on-demand access to 24/7. ASCP's videos are designed to provide top-notch education and support to licensed estheticians across the country. Not an ASCP member yet?