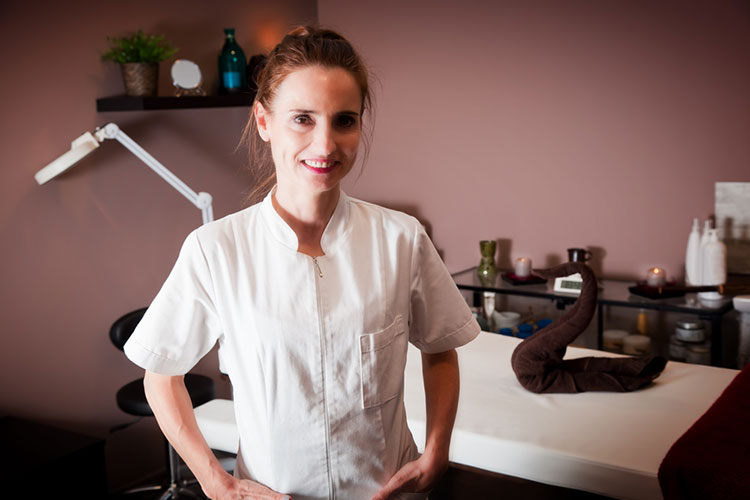 I remember when I opened my own skin care business in 2003. It was a small suite that had one esthetic table bed, a magnifying lamp, a trolley, an esthetician chair, a steamer, some cabinets, and small sink on a counter. The room was well painted and there were beautiful accessories on the walls. Oh, and I'll never forget the rock fountain with relaxing music!
You may be asking yourself how I was able to grow my business in a small space and not much money for marketing. Well, I realized that the services I was offering, such as facials, waxing, and so forth, are intangibles. And what I mean by this is a service does not even exist when you buy one. If you go to a spa, you cannot see, touch, or try out a facial before you buy the service. You schedule it, and then you get the service.
Once I realized this concept, I concentrated on the true value proposition of the service. The reality is that it's not the products that I was using for my services the differentiator. It's the value conveyed by me to the client.
Here are some of my thoughts about what estheticians can do in a service-oriented industry to help them stand out from the crowd, based on the book Selling the Invisible: A Field Guide to Modern Marketing by Harry Beckwith:
Understand people and build relationships. Since you're selling something that's invisible to the client, you have to sell yourself, your vision, your philosophy, and values. You have to make people comfortable. You need to be likable. "Prospects do not buy how good you are at what you do. They buy how good you are at who you are."
Stand out and tell a good story. Many other estheticians and bigger establishments in the same industry have fairly similar offerings. "The more similar the services, the more important the differences. Accentuate the trivial."
Ask for feedback. You can't fix a service without knowing how the client perceives you. For example, ask about the movement of your hands, massage pressure, the feel or scent of your backbar products. "Assume your service is bad; it can't hurt, and it will force you to improve."
Look at your current services, describe them, and ask yourself, "Am I improving my client's skin condition? Am I listening and addressing my clients' needs? Am I addressing my financial needs?" If your answers are "yes," then you are on the right path to building more and lasting professional relationships.
—Diana Flores, Education Manager, Associated Skin Care Professionals