An Esthetic Mainstay
Article by Maggie Staszcuk
This article appears in the July | August 2019 issue of ASCP Skin Deep magazine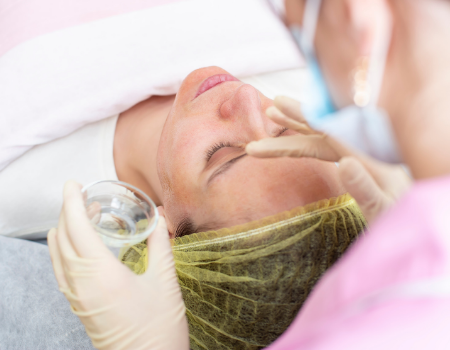 Even with all the advances, technology, and procedures available in skin care, chemical peels continue to be a mainstay in the esthetics industry. With so many types of peels on the market, there's a peel for everyone. In esthetics school, lactic, glycolic, and salicylic are usually the peels we learn first, and become confident with, before branching out to more aggressive peeling agents like TCA or blended acids. The acid that often gets overlooked or underused in today's world of "bigger is better" is glycolic acid.
WHAT IT IS
Glycolic acid is often thought of as a basic peeling agent derived from sugarcane or strawberries. However, that is far from the truth. While there are many natural and organic peeling options on the market, glycolic acid is usually manufactured synthetically and can be unpredictable when used.1 Because glycolic acid has no end point, allowing the acid to travel deeper than intended if left on the skin too long, it requires neutralization to end the peeling process. Due to its small molecular size, glycolic acid also has the ability to absorb quickly and can cause the skin to peel unevenly.2 Irregular skin peeling is also caused by the health of the skin, the preparation of the skin leading up to the peel, and home care. For instance, if the client has been spot treating at home with a retinol, uneven peeling may occur. Additionally, deeper peeling is possible in areas where the skin was defatted more aggressively before the procedure.
WHO IT HELPS
Glycolic is traditionally used as an antiaging treatment or to correct dry and/or dehydrated skin, fine lines and wrinkles, and pigmentation. Sometimes it can be used to combat acne, but there are far better choices for this. Depending on the strength of the peel, the results achieved can vary. Improvement in pigmentation and wrinkles with just one peel is not realistic. For a client who hopes to target these various aging issues, a series of 5–8 peels should be suggested. A noticeable difference will be seen with this progressive treatment plan. To ensure a smooth, even peel, the client should be prescribed a home-care regimen leading up to the chemical peel procedure that includes using a combination of products to even the stratum corneum and suppress melanin production. This may include retinols, hydroquinone, AHAs, and, of course, sunscreen. The amount of time the client is on this home-care program is dependent on their Fitzpatrick. For those who are a Fitzpatrick 1–3, a minimum of two weeks is required. For those with a darker Fitzpatrick, it's best to prep the skin longer to ensure the success of the peel and minimize the chances of developing hypo- or hyperpigmentation.
The award-winning ASCP Skin Deep magazine is the premier estheticians' source for the latest trends, techniques, products, and news from the biggest names in the industry. In this issue:
• The Winners are...: See what you chose as your favorites for our 3rd annual Reader's Choice
• By Popular Demand: What you Need to know before offering the hottest ingredient in skin care
• The Lightest Touch: Incorporating lymphatic draingage massage into facials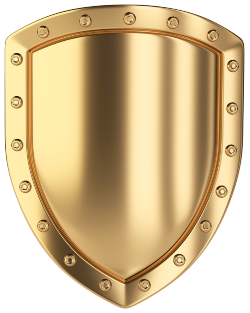 Liability Insurance
Professional liability insurance for advanced chemical peels protects you in case a client sues. ASCP members have access to optional chemical peel insurance and other advanced modalities like permanent makeup, microneedling, and radio frequency services. More information about advanced chemical peel insurance and advanced esthetic coverage that protects you and your esthetics practice, including the steps for applying, visit www.ascpskincare.com/ami. Pricing for advanced chemical peel insurance ranges from $672 - $792 for the year, and you can bundle that coverage with other advanced modalities to save more.
EXPLORE ADVANCED COVERAGE OPTIONS